The aesthetic qualities of Google Glass (or lack thereof) have been the source of hand-wringing among early stylish early adopters. "The worst kind of German architect nerd glasses," is how T magazine editor Deborah Needleman described Google Glass last September at New York Fashion Week.
Google has worked hard to turn that assessment around, and announced yesterday that, come June 23, fashion designer Diane von Furstenberg and online retailer Net-a-Porter will make a new assortment of Google Glass available for luxury consumers—most notably, female ones.
"The titanium [look of the first Glass models] was designed to be unisex," Glass lead designer Isabelle Olsson told Women's Wear Daily. "The cool thing about the DVF [offering] is that it's catering to women." Here are the two women that will help Olsson make wearable technology for fashion people actually, well, wearable.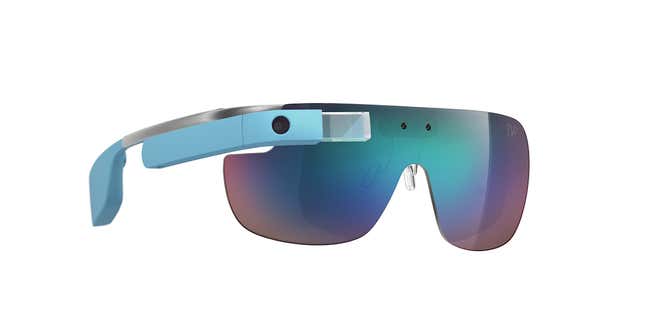 Diane von Furstenberg
Diane von Furstenberg is one of the most powerful people in American fashion. She popularized the wrap dress—a sexy, fuss-free wardrobe for working women—in the '70s, and has since built a ready-to-wear empire with distribution in 1,500 stores and websites worldwide. She is also the president of the star-anointing Council of Fashion Designers of America and the wife of media mogul Barry Diller. Front rows at her fashion shows regularly include friends such as former New York City mayor Michael Bloomberg, Sarah Jessica Parker, Anderson Cooper, and, of course, Vogue editor-in-chief Anna Wintour.
The designer, now in her 60s, is known as a fashionable, forward-thinking powerhouse of a woman. So she makes a perfect ambassador for Google Glass's foray into the fashion world, a role she first embraced when she paraded Google co-founder Sergey Brin down her runway in September 2012 and made her models wear Glass to create the subsequent promotional video.
Now Google and DVF have taken their relationship one step further with a collection of DVF Made for Glass frames, which come in both prescription and sunglass styles and a variety of colors. Fashion editors got a first look yesterday at the designer's resort 2015 show, where they were invited to try out the glasses and snap a pic with the fashion designer.
Natalie Massenet, Net-a-Porter
Of equal note is the outlet where DVF Made for Glass will be available: online retailer Net-a-Porter. Since 2000—when "online luxury shopping" was an oxymoron—founder Natalie Massenet has gained loyalty among customers for providing a tightly edited collection of goods from myriad high-end brands. (The company was valued at $559 million when Richemont, an original investor, bought the remaining shares in 2010.) At Net-a-Porter, Google Glass will be sold alongside items like luscious Givenchy tote bags, yellow suede Louboutins, and Saint Laurent leather mini skirts.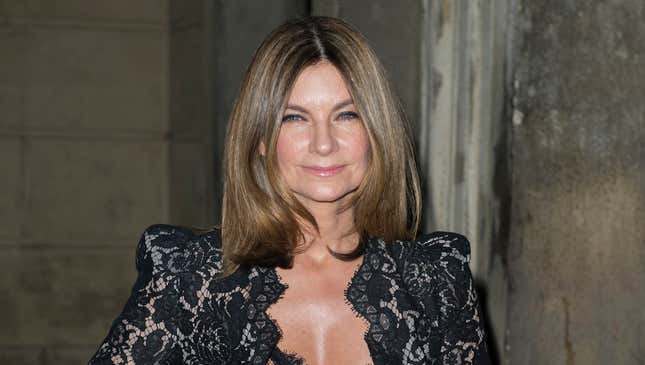 Massenet, who is also chairman of the British Fashion Council, has been a part of Glass's Explorer program since last year, and told Women's Wear Daily that she sees the product as "eminently commercial." Both Net-a-Porter and the group's site for men, Mr. Porter, will be stocking package deals such as one with Glass, a pair of DVF optical frames, sunglass frames, an audio earbud, and a case for $1,700.
Here are two more versions of DVF Made for Glass.