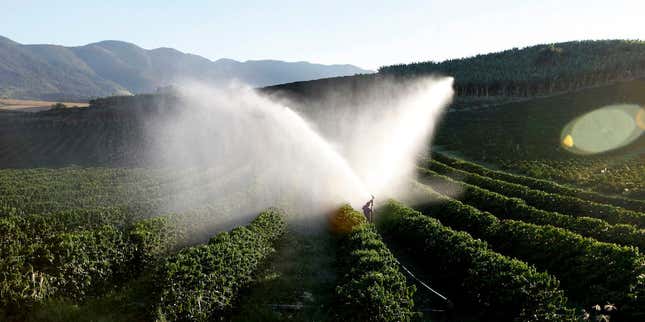 Kraft Foods just raised the price of Maxwell House and another coffee brand, Yuban, by about 10%, the company told The Wall Street Journal (paywall).
Drought in the world's biggest supplier, Brazil, has pushed the price of futures in Arabica beans up more than 50% this year. Last week, the owner of Folgers raised its coffee prices by almost as much. Folgers is the biggest seller of coffee by volume in the US, with Maxwell House in second place, according to Bloomberg.
Starbucks has already locked in its coffee supply for the current fiscal year, and is waiting to see if the price falls. The world's growing thirst for pour-overs and frappuccinos means that coffee is giving higher returns than most traditional investments. If the supply from Brazil, which supplies a third of the world's coffee, doesn't improve soon, this probably won't be the last price hike this year.