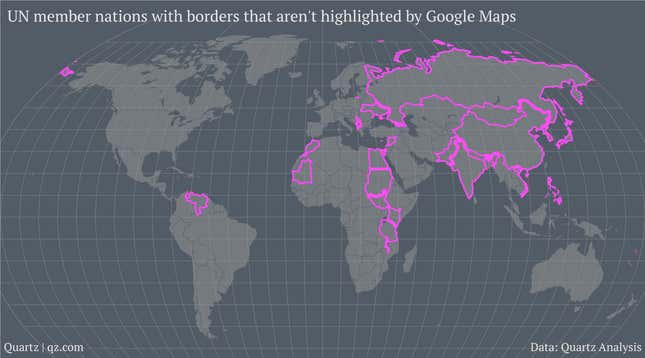 This post has been corrected.
Google may be standing up to government surveillance, but on Google Maps it shies away from conflict.
The company displays the borders of 32 states differently than the other 162 members of the United Nations. Many of these countries have long had disputed borders or are currently facing military conflicts.
Google Maps is customized in many ways to better serve people based on their location, and adhere to local laws, regulations, and preferences according to Google. But the geo-highlighting feature, which puts a border around searched areas, is unaffected by a person's location. For instance, a search for "Brazil" in Google Maps yields this: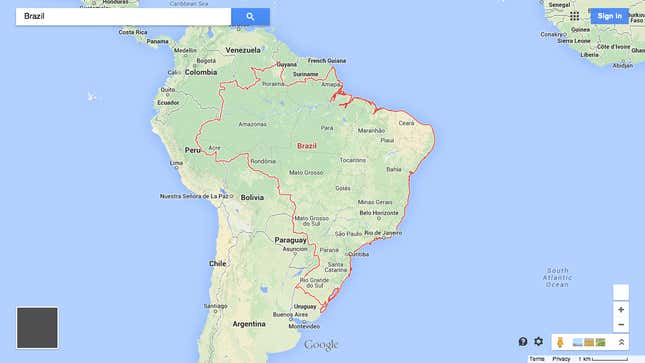 The name of the country and its border turns red, highlighting it.
However, someone who searches for "South Sudan" gets this: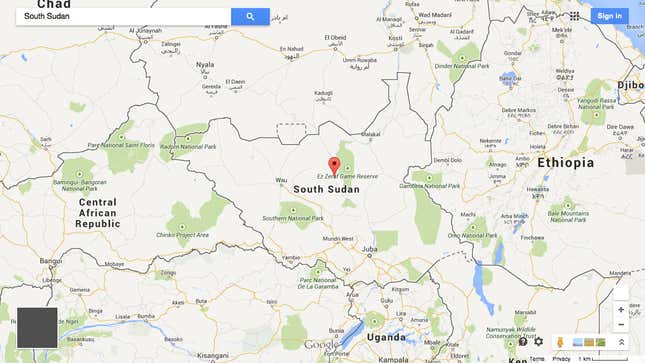 There is no highlighting other than the Google's branded pin.
Other searches yield even less detail. Google's software responds to a search for "India" only by centering the map on the sub-continent and adjusting the zoom level to fit the nation on screen.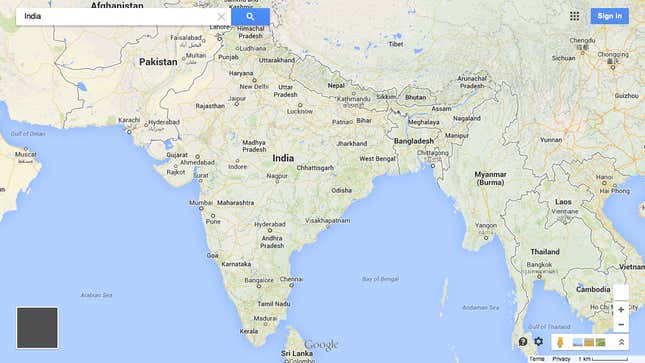 India is especially sensitive about the representation of its borders. In December 2005 and later in November 2013, the country admonished Google for showing Pakistan-occupied Kashmir as part of Pakistan in various Google products. A recent report by the US Department of Defense made the same cartographic choice, catching the attention of Indian media.
In an email to Quartz a Google spokesperson said the company is "committed to providing our users with the richest, most up-to-date maps possible," and that it uses multiple resources to decide how to depict political areas.
Here is the complete list of countries that are not highlighted on Google Maps, according to an analysis by Quartz:
Correction (June 11): An earlier version of this article omitted Venezuela from the map, list, and count of non geo-highlighted countries.