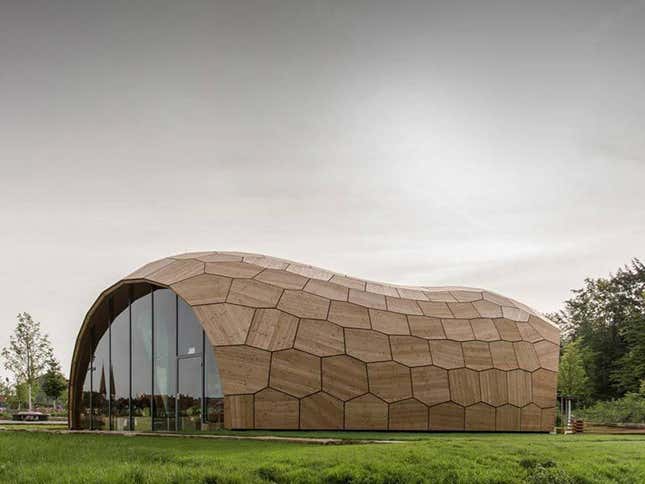 The University of Stuttgart's Institute for Computational Design has built an ultra-thin exhibition hall that showcases the technical possibilities of computational design and robot-fabricated structures. It also looks like a giant peanut.
The building's shell, which is made up of 243 interlocking plywood plates, is just 50 millimeters thick. Its span-to-thickness ratio is 200:1—half that of an eggshell.
The team used computer models to generate the geometry, allowing them to build with maximum efficiency. Each beech plywood panel was carefully modeled and simulated, then fabricated in three weeks by a robot that precisely cut the plates' 7,600 finger joints. The panels were then assembled on-site over the course of a month along with the insulation, waterproofing, and cladding. Most of the wood scraps were reused in the hall's parquet flooring.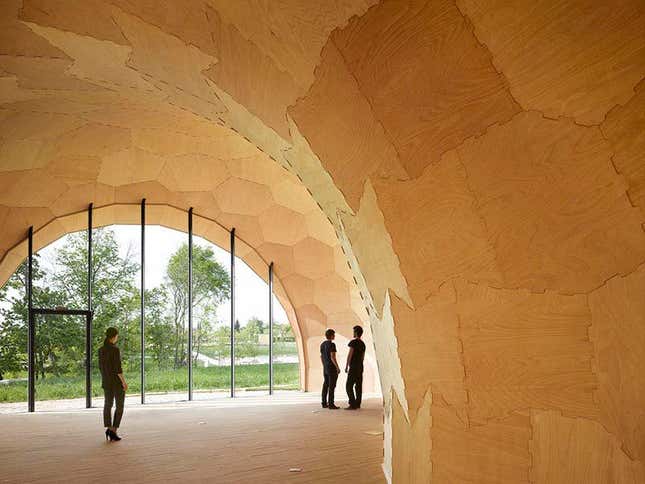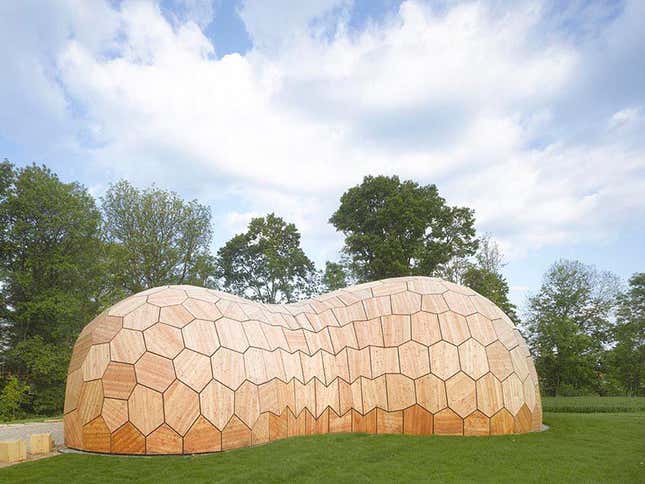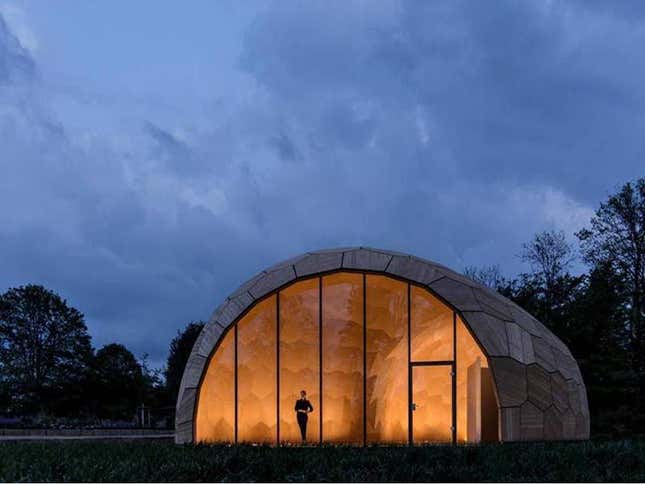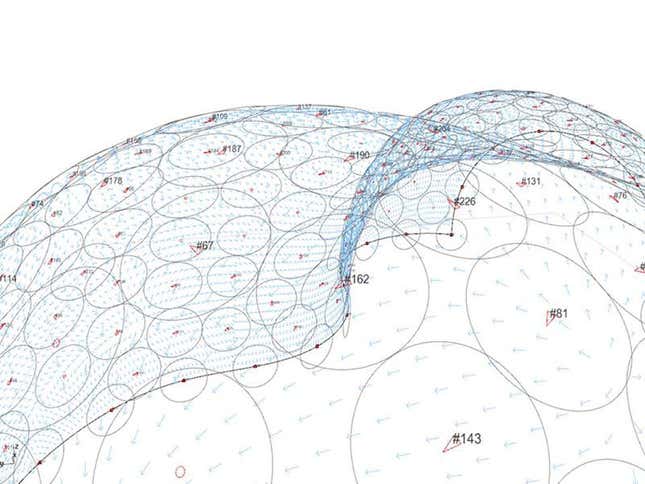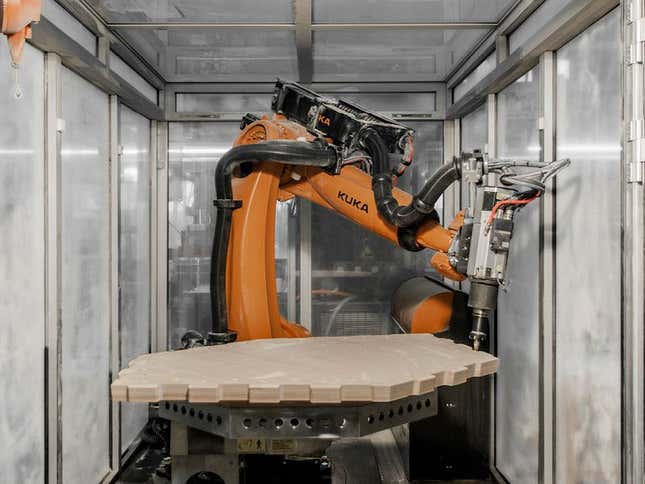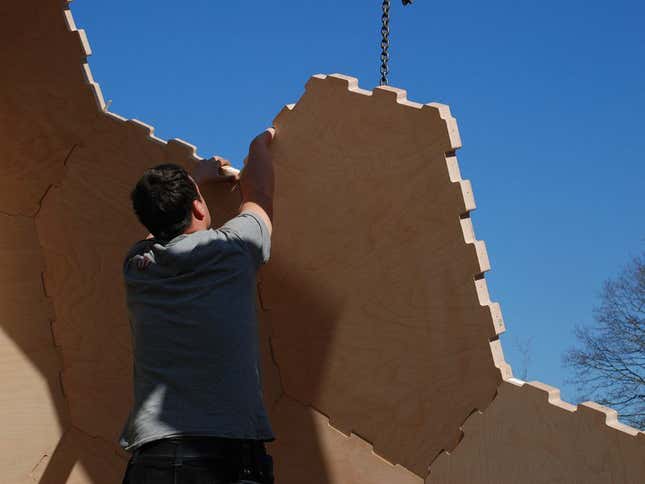 There's a video showing the whole process, from computer modeling to construction:
[h/t DesignBoom, Dezeen]