The numbers are in, and June was another giant month for the US economy. Some 288,000 jobs were created, and the unemployment rate declined to 6.1%. And yet, Americans, by-and-large, are still incredibly cranky about the state of the US economy. Some of this may bejust proxy political grousing, with conservatives loathe to say anything is improving on the watch of the center-left president Barack Obama. (Republicans are far more gloomy about the economy than Democrats.)
Still it's true that the recovery that's been in place since March 2009 has been of a decidedly different character than previous post-war economic rebounds. Here's how.
The job recovery has lagged behind population growth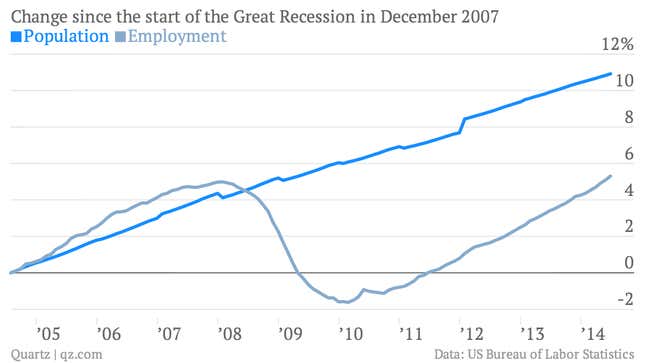 Personal disposable income growth—personal income after taxes—is weak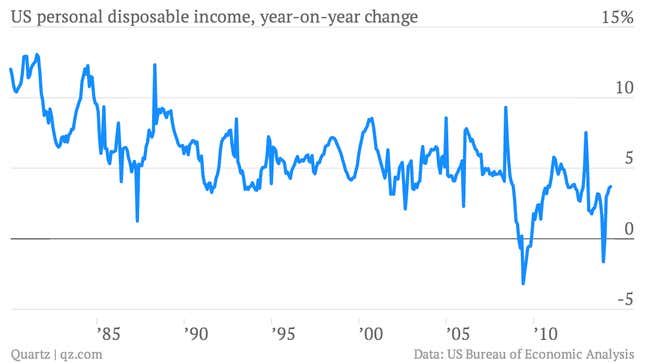 Wage growth is piddling
Both the long-term data series for production and nonsupervisory workers, and the newer series—started over the last few years—for all employees tell the same story.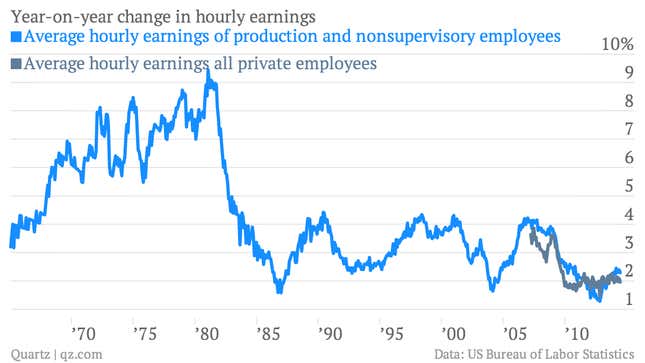 Median US household incomes are likely still underwater
We don't have fresh data for 2013 yet, but it's all but certain that US household income remains far below where it was before the crisis.