The short version: It was good.
US GDP grew at a 4.0% annual pace during the second quarter, after shrinking by a revised 2.1% during the first quarter.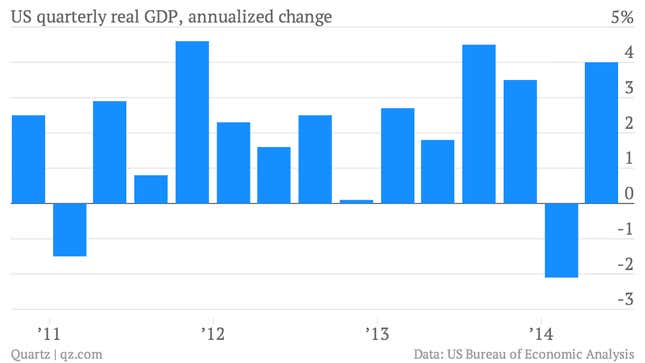 Companies have been boosting their inventory stockpiles, which pushed GDP higher.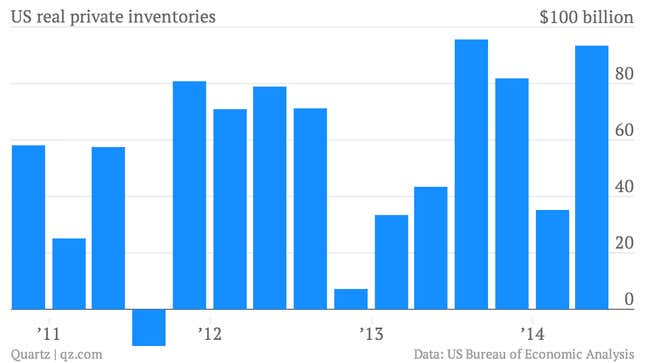 And personal consumption—that's people buying stuff—was stronger than expected, rising at an 2.5% clip.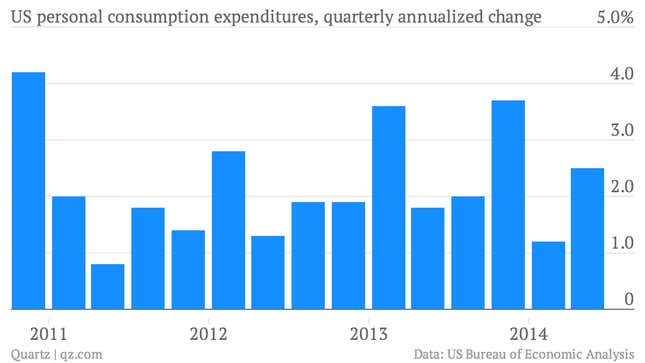 Business investment contributed, rising 5.5%.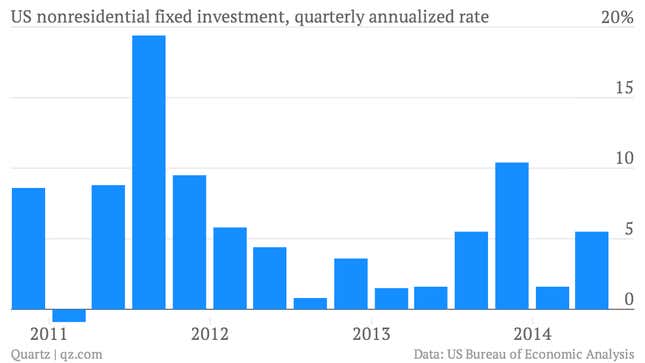 And state and local government spending posted its strongest showing since 2009, rising 3.1%.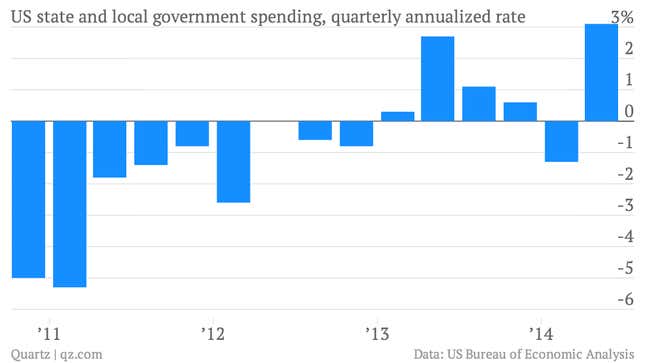 Homebuilding also lent a hand, after a deep winter freeze. Residential fixed investment rose 7.5%.