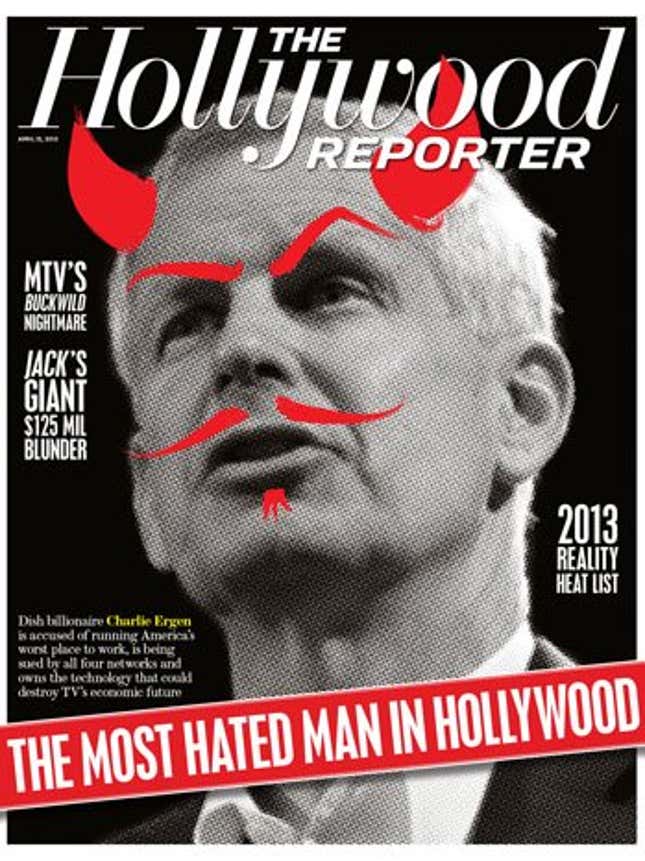 T-Mobile US CFO Braxton Carter's comments at an investment conference yesterday (August 13)  provide an insight into how the wireless carrier views the multiple companies that are currently encircling it.
Here's Carter on French enfant terrible Iliad, which launched a surprise takeover offer for T-Mobile last month.
It's really flattering that this, like, very impressive entrepreneur taking an interest in us and [it] kind of came out of right field, obviously [it] was a very inadequate value proposition.
And here he is on SoftBank, the owner of Sprint, which was for months expected to acquire T-Mobile US—only to withdraw last week amid fierce regulatory opposition.
I think again [SoftBank CEO Masayoshi Son] is a brilliant man and his vision of a wireless company being an internet company or taking content and mirroring it with wireless mobility is absolutely the right way to think about that.
But (arguably) his most effusive praise was reserved for Dish Networks and its billionaire founder Charlie Ergen, who has emerged in recent weeks as a potential, strong contender.
I mean I think Charlie, I mean he is a brilliant man. He's a tremendous entrepreneur. He certainly has done a masterful job of accumulating a differentiated spectrum offering…Charlie has been a master of working all of his optionality and I think the one thing that I have always believed is even, though he maintains full optionality on everything that he looks at, he's very curious about his business vision and about really putting this asset to work in a prudent manner. It will be insane to go out and build another nationwide network. It'd probably take you at least 10 years. It would take you more money than you can imagine.
Ergen was once described as "The Most Hated Man in Hollywood", in an issue of The Hollywood Reporter that depicted him on its cover as Satan. (Basically, Dish's ad-skipping technology upset TV networks and film studios, who already don't like Ergen because he is such a brutal negotiator over content deals.)
Make of that what you will but it seems (to me) like T-Mobile is signaling its open to doing a deal with Dish. The company has not responded to a request for comment.
Is the feeling mutual? Ergen has long wanted to create another national wireless network (Dish even tried to buy Sprint before it was acquired by SoftBank) so he could bundle in broadband access with video packages. Now people think that easiest way to achieve that would be to buy T-Mobile US. Regulators certainly wouldn't object.
But it wouldn't be straightforward. As the Wall Street Journal's Miriam Gottfried points out (paywall), such a deal would leave the combined company with a heap of debt and possibly a lower credit rating (meaning even higher borrowing costs).
Ergen last week hinted at interest in T-Mobile, but he also has heaped praise on Sprint and its new CEO. Rather than owning, there's always the option of a strategic partnership.