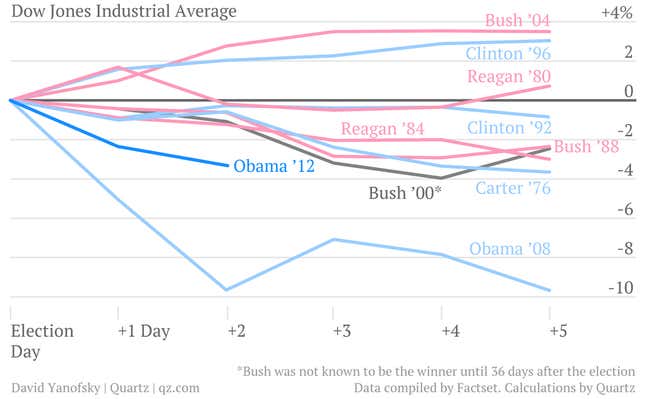 (Chart updated to reflect November 8 market close)
The Dow Jones Industrial Average has dropped on the day after a US presidential election 7 of the last 10 times, going back to 1976. It fell 2.4% today, the Dow's biggest drop of the year, and 5.1% after Barack Obama's first election in 2008.
Over the past 10 cycles, stocks have only jumped three times: Reagan in 1980, Clinton in 1996, and Bush in 2004. Reagan's 1.7% first-day bump in 1980 fell apart over the next four trading days, however, while Bush and Clinton continued to see market growth in the week following their reelections.
After Election Day 2000, when the victor was unknown, the Dow dropped 0.4%.