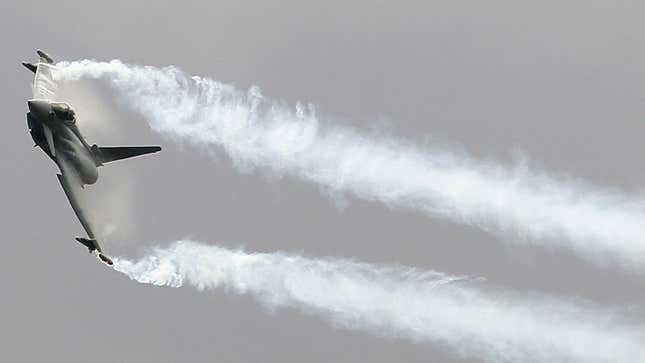 European aerospace giant, and Airbus parent company, EADS today reported mixed third quarter results. Profits slipped 1% to €309 million ($395.7 million) from €312 million a year ago in September, while sales picked up, as did underlying profits. Here's a quick snapshot:

Third quarter earnings before interest and taxes, and stripped of goodwill and one-off items, rose 67% to €537 million on the back of "operational improvement" including more volume and better pricing. These helped offset a €76 million exceptional charge due to the closure of US aircraft maker Hawker Beechcraft, and the cost of fixing problems related to some A380 super jumbos.
Chief Executive Tom Enders said:
Our performance over the first nine months shows double-digit revenue growth and a strong increase in profitability. The latter reflects, not least, our continued focus on program management and execution. However, we will not run out of operational challenges anytime soon, especially at Eurocopter and Airbus. And for the rest of the year, we'll put strong emphasis on cash generation. Aircraft deliveries are key.
It's been a tough quarter all around with the failed merger attempt with Britain's BAE. And then earlier this week, police raided three offices in and around Munich, as part of a corruption probe involving the sale of Eurofighter Typhoon jets to Austria. A spokesman confirmed the raids, and said the company would cooperate with the investigation. A decade ago, the Austrian government ordered 18 Eurofighter jets at a cost of €2 billion. The order was cancelled, media reported, after a general overseeing the deal was fired over suspicious payments. The Austrian government placed a new order for 15 jets in 2007, but suspicions over kickbacks have since emerged.