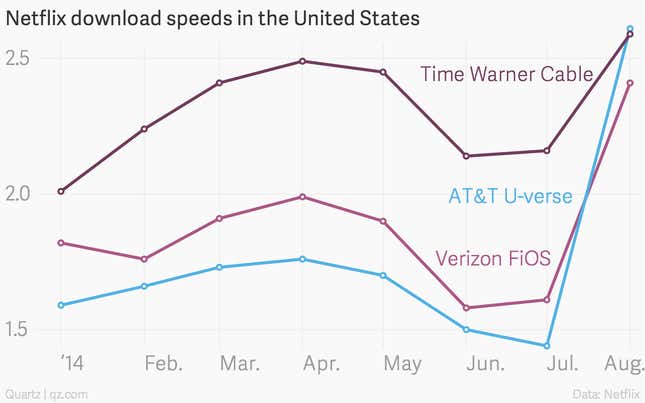 Netflix reported that download speeds improved dramatically in August on the networks of three American internet providers that Netflix agreed to pay for more direct access to customers.
These paid peering deals are the subject of new regulations under consideration by the US government. Netflix has argued that the deals shouldn't be allowed, but says it signed them to provide short-term benefit to its subscribers.
Time Warner Cable, AT&T, and Verizon signed the deals at different times this year, but they all apparently went into effect last month. A previous deal with Comcast has been in effect for a while, and speeds on that provider's networks remain high.