It is the hills—not the beach, the forest or anything else in between—that attracts the Indian weekend holidayer.
An analysis of 25,000 customers over five months, between March and July this year, by travel portal Cleartrip reveals that about 40% of weekend travellers much rather go for quick mountain retreat, a number significantly higher than the beach-going crowd or heritage explorers.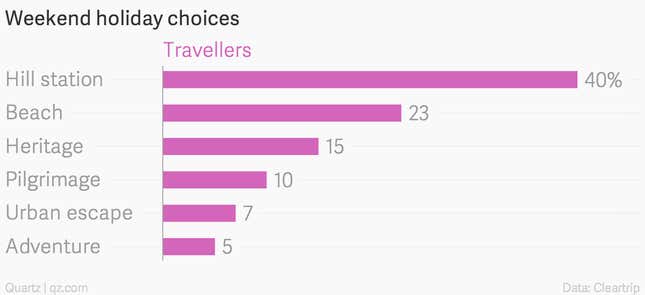 That said, perhaps the fact that the poll was conducted in the summer might have had an impact on the choices.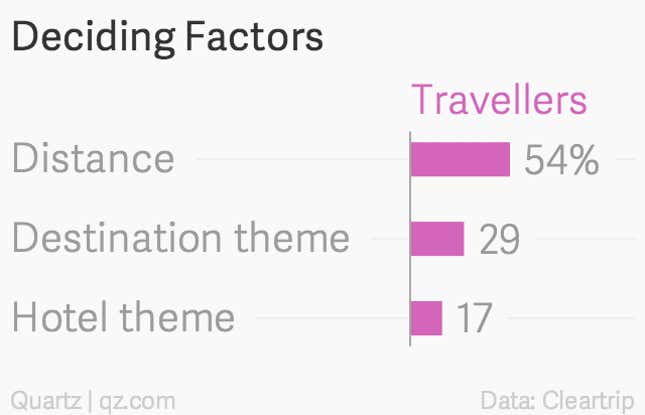 The biggest deciding factor for choosing destinations was simply distance and travel time, the study found, in line with the short duration of these 2-3 day getaways.
So, in New Delhi, for instance, the most popular destinations were Mussoorie and Shimla. For Bangalore, it was Ooty and Munnar, while Mumbai, somewhat bucking the hill station trend, chose Goa before Lonavala.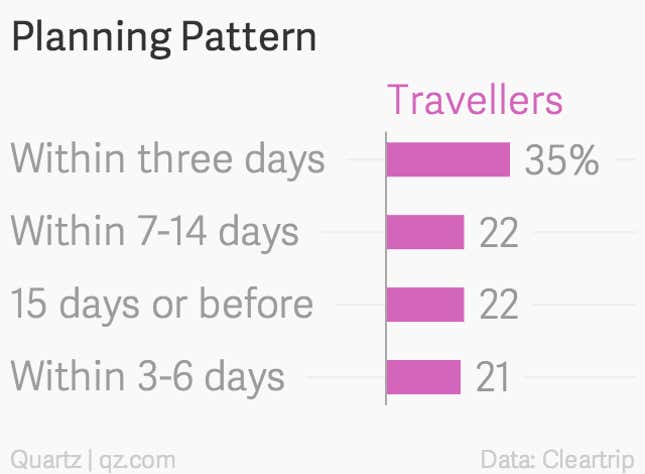 And it's not that these trips—averaging about Rs 4,000 per-head per-night—are hurriedly put together the night before an impending holiday. Instead, the data suggests, over 40% of these travellers book at least a week in advance.
So, the next time you have a long weekend coming up, decide wisely. Now you know where India likes to holiday.