It seems to have been a sell-the-news event.
In pre-market trading, Apple shares are down by more than 0.5% a day after the Cupertino, California-based tech giant's hotly awaited product announcements. In fact, Apple shares finished yesterday in the red, too.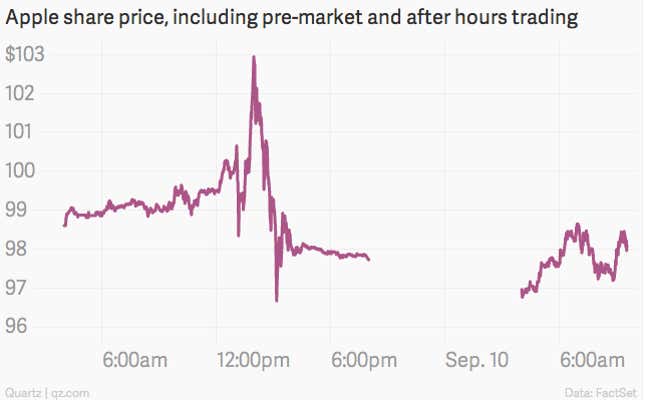 Still, Apple investors have nothing to grouse about—the shares are up more than 22% so far in 2014, handily outpacing the S&P 500 Index's 7.6% gain.