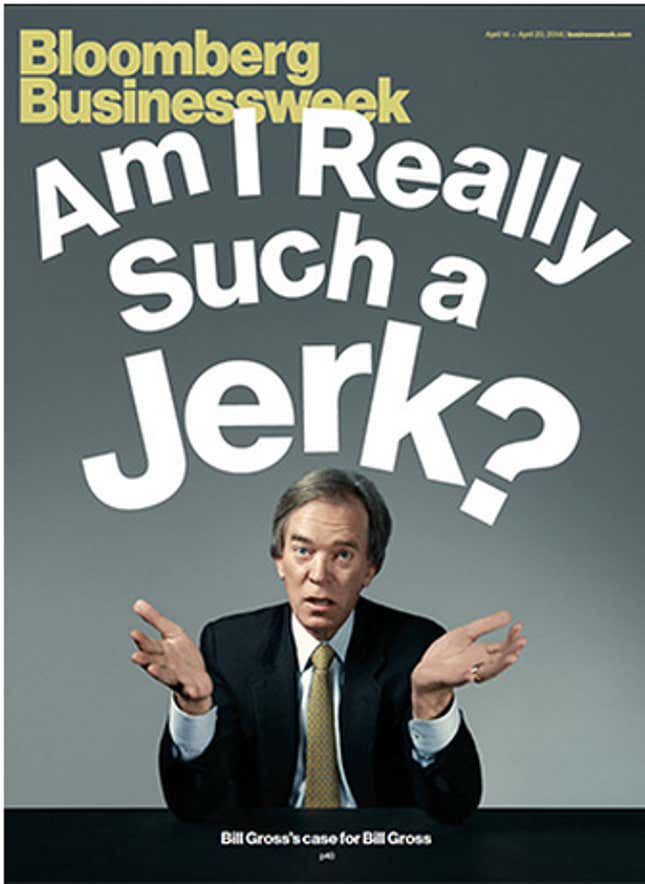 Bill Gross had a great run at the helm of the Pimco Total Return Fund, starting at its inception in 1987.
Largely through the force of his outsized media presence and ability to turn bond investing into something retail investors could understand, he was able to build the Total Return fund into the world's largest mutual fund.
In a sign of how closely Gross was identified with Pimco, a riptide of client assets followed in the wake of his abrupt departure from the company last month. Pimco said some $23.5 billion poured out of the fund during the month, most in the aftermath of Gross' announcement that he would join Janus Capital.
But as you can see from the chart below, money has been exiting Pimco for quite a while. (It lost its title as the world's largest mutual fund in 2013.) And the truth is that much of the fund's growth came amid a decades long bull market for fixed-income products, which culminated in sharp rush to the safety of bonds during and immediately after the financial crisis, the Great Recession, and the sluggish recovery that followed.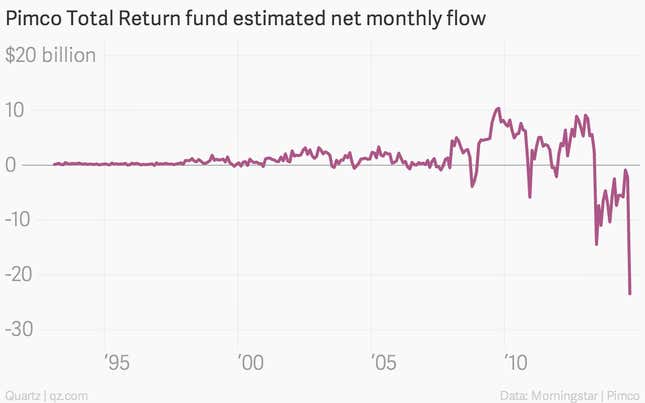 Interestingly, the man known as the Bond King, showed difficulty navigating the bond market over the last few years. He famously had to apologize in 2011 for not recognizing that the bond rally had further room to run.
Things didn't get much better. In 2013, Bill Gross had the worst year of his career. The unceremonious departure of co-CEO Mohamed El-Erian earlier this year was followed by a series of stories detailing the difficulties of working under Gross. The Wall Street Journal reported that Pimco executives planned to fire Gross before he left.