The US economy continued its labor market expansion in September, adding 248,000 new jobs. The economy has added 1.1 million new jobs since passing the pre-crisis employment peak of 138.4 million jobs.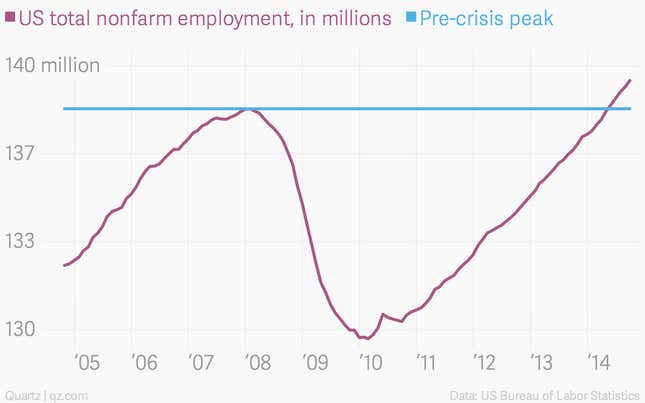 The unemployment rate fell to 5.9%, the first time it's been below 6% since July 2008.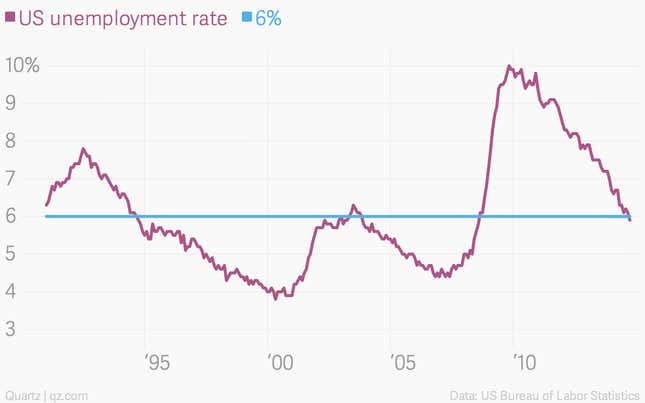 The labor force shrank by 97,000 in September, helping to push the unemployment lower.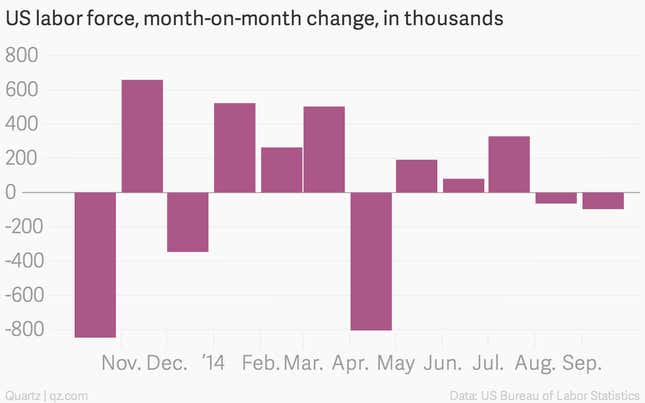 And the US participation rate hit a 37-year low of 62.7%, last seen in February 1978.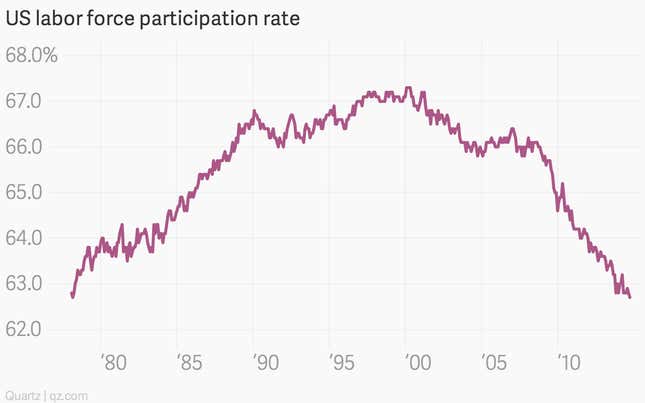 Long-term unemployment as a share of total unemployment continues to fall sharply. This very good news and suggests that if the economy continues to improve, more unemployed people will be able to return to work. Economists have been very concerned that long-stints of unemployment could render large swaths of the populace, essentially unemployable, which would damage the long-term productive capacity of the US economy.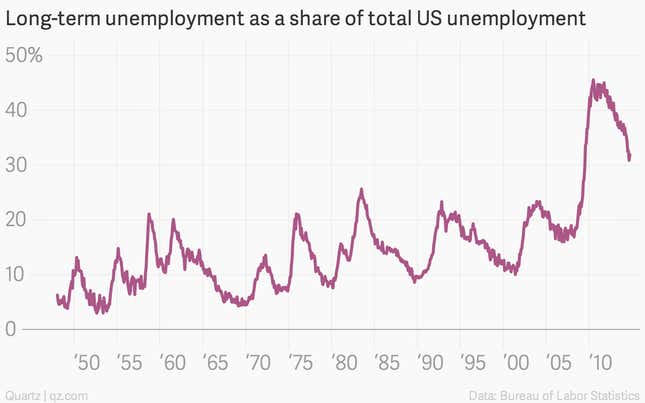 For the first time since the crisis, the male unemployment rate of 5.9% was below the female rate of 6.0% in September. That's an interesting shift, given that the construction-centered economic bust pushed rates of unemployment for men far above women during the worst of the recession.