Statement socks for men—also known as "brosiery"—have proven to be a lucrative and growing area for the apparel business, with ex-presidents, startup bros, and bankers all showing off their colorfully-dressed mankles. It's an inexpensive and easy way to spruce up an outfit, and there's no reason ladies shouldn't get in on the fun.
Spring 2015 women's ready-to-wear shows, which just wrapped up, showed socks that were by turns sexy, sporty, and downright batty. (Leather?) Models wore them with heels and sandals, which could be a great way of keeping your toes warm without committing to fall footwear too soon.
Here were some of the socks that graced the runways. These won't be available until early next year—if the designers produce them at all—but they offer myriad inspiration you can take to your favorite hosiery department or Sock Man right now.
Sevillana at Dolce and Gabbana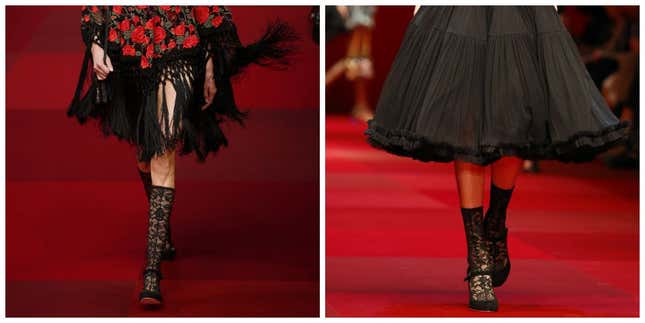 Leather at Jil Sander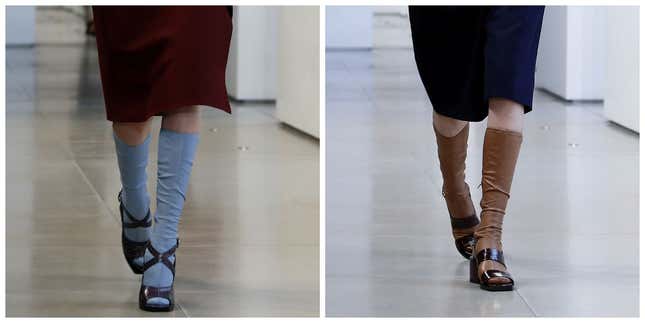 Patchwork at Prada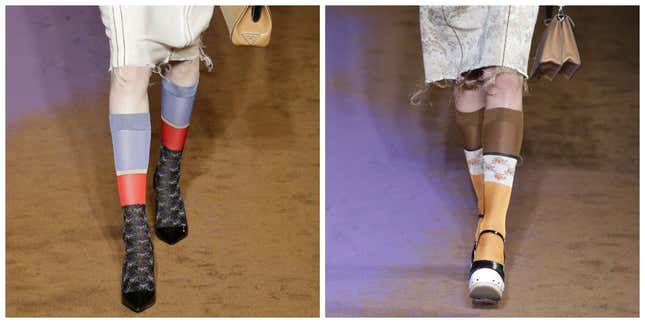 Anklets at Rochas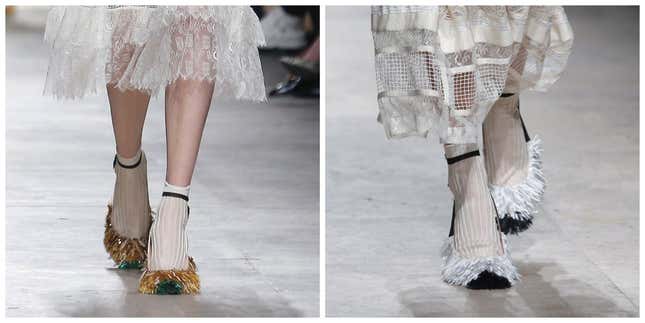 Sporty at Preen Line