New York Fashion Week is a sensory overload, a late-summer spectacle of runway shows, performances, parties, photo ops, and social media. But it's also exciting, engaging, and inspiring—and can quickly dissolve any of summer's lingering languor and ennui in time for autumn.
It may take until Spring 2015—the season designers just showed—for us to sift through it all. In the meantime, here are 10 of our initial takeaways from New York Fashion Week.
1. The high heel is dead, long live the high heel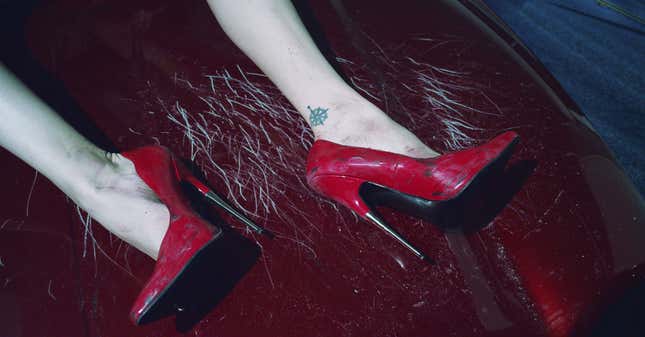 Fashion people have been into flats for a few seasons now, having realized what most of the general population already knows: "Something about heels just makes you want to lie down."
And nothing will ruin your tolerance for heels like an entire summer spent in Birkenstocks, as one fashion editor confided at a party. Tons of labels, including Proenza Schouler, Rag and Bone, and Victoria Beckham (who launched a footwear line this season) will have flat devotees covered next spring. Marc Jacobs went downright orthopedic: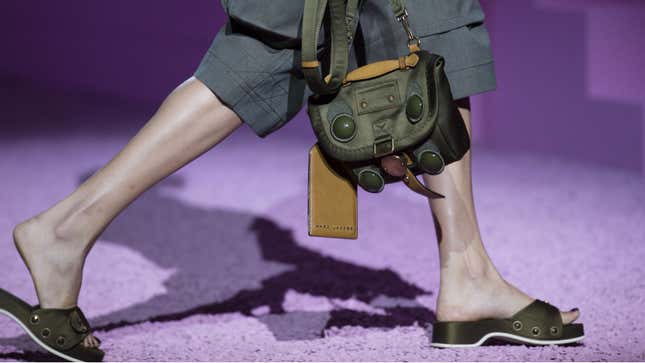 If you—like me—appreciate the comfort of a flat with a little more height, try the flatform. (Platform + Flat = Flatform.) Derek Lam and Michael Kors showed some nice ones: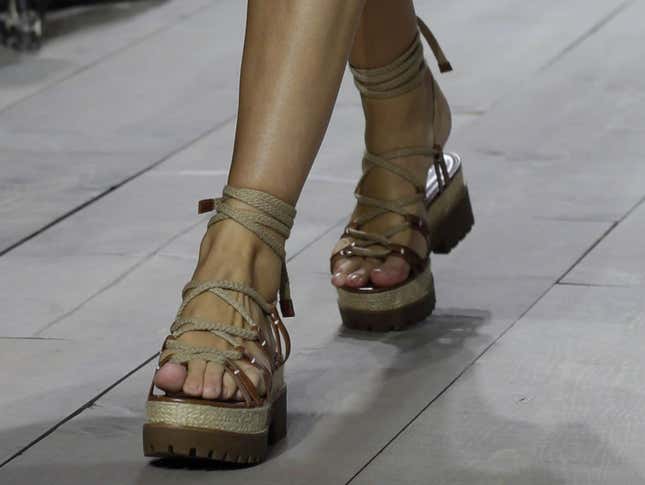 If a towering heel still appeals, head to the Brooklyn Museum's new exhibit, "The Killer Heel," to take in everything from 19th century Manchu platforms and Marilyn Monroe's Ferragamo pumps to kinky Christian Louboutins. It's sure to please staunch historians and shoe fetishists alike—and cheaper than shopping.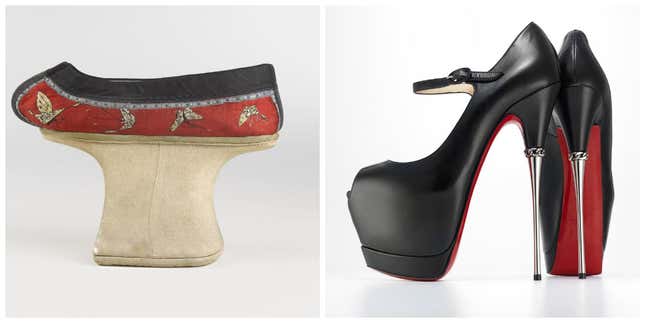 2. The fashion performance is on the rise
Models stomping down a runway in designer clothes have typified the fashion show as we know it. Also popular is the "presentation," with models standing on a podium or a stage.
But now that online streams of runway shows are increasingly available, designers are putting effort into making the live experience a special one. Most notable was the play for the beloved downtown fashion brand Opening Ceremony, directed by Spike Jonze and co-written by Jonah Hill.
Starring Catherine Keener, John Cameron Mitchell, Elle Fanning, Rashida Jones, Bobby Cannavale, Karlie Kloss, and, oh yes, some models wearing the new collection, Opening Ceremony's play was the coolest ticket in town. That said, reviews were mixed, with the New York Times' Vanessa Friedman one of the dissenters.
Not to be outdone, Chloë Sevigny had high-school baton twirlers and musicians at the luncheon where she presented her collection (also for Opening Ceremony).
Earlier in the week, British designer Gareth Pugh staged a dance performance recalling the finale of the 1994 Robert Altman film Pret-a-Porter (video), which, at 20 years old, is probably ready for a resurgence.
3. The coolest labels are mixing menswear and womenswear, and gender-bending on the runway

Androgynous and trans fashion models such as Andreja Pejic have gotten lots of attention in recent seasons. Now the conversation about fashion, gender, and identity has moved onto the runways of street-inflected collections.
We've seen it subtly at Public School, where menswear designers Dao-Yi Chow and Maxwell Osbourne added women's clothes to the mix in February, and stayed true to their signature athletic-tinged tailoring. This season, Public School's men and women got more generous cuts, similar proportions, and walked the runway in seemingly identical skirts.
Gender-bending was more overt at Hood by Air (recently recognized with an LVMH "prize for young fashion designers" award), where designer Shayne Oliver is known—and celebrated—for challenging societal norms.
He said this season's Plexi stockades (yes, that's right, stockades), crutches, and chokers were part of an examination of manhood. Performance artist Boychild walked a Great Dane down the runway.
Also see rising label Baja East, whose designers characterized their collection as "ambisexual," and Eckhaus Latta.
4. Forget side-boob and side-butt: the torso triangle is the new erogenous zone
Blame—or credit—Proenza Schouler for making an isosceles triangle just above one's naval into fashion's favorite new erogenous zone, with this very popular look last spring. This week, Michael Kors framed models' upper midriffs with romantic fuchsia geraniums and swaths of chiffon.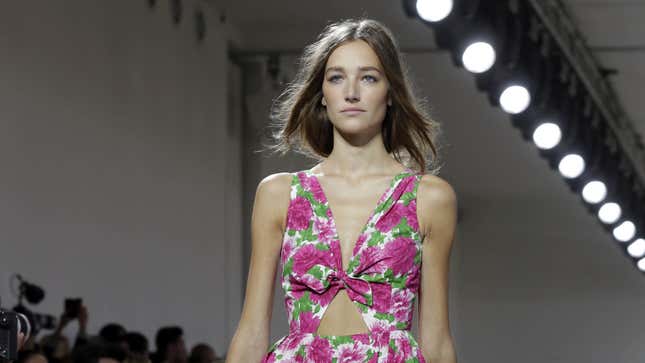 Marc Jacobs, Donna Karan, Alexander Wang, and Jonathan Simkhai used the shape to more contemporary, graphic effect.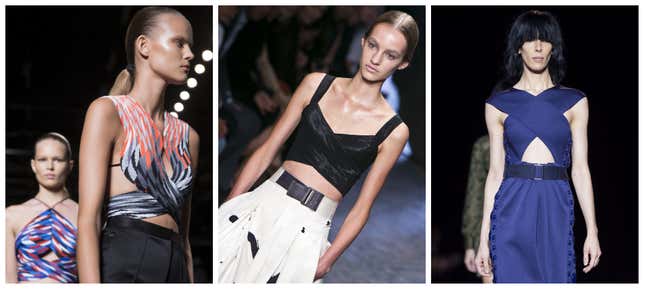 5. What's Japanese for je ne sais quoi?
Nineties-style minimalism with a zen bent has prevailed for a few seasons now. This season was no different, and the Olsen twins' line, the Row, is one of the very, very high-end labels you can thank for it. (Also see: Hermés, Céline, The Line.)
Zara has been knocking off this aesthetic so efficiently some people call it Zéline. If you're feeling it, but eschew fast fashion, you might consider indie labels Assembly New York and Nomia.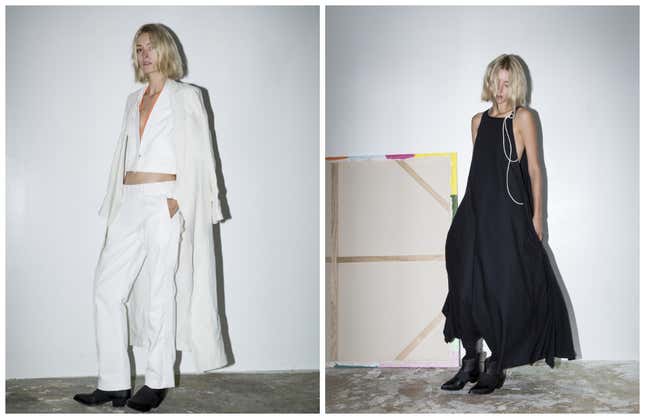 Assembly's Greg Armas said female ninjas and Amish culture inspired this season's collection of black and white layering pieces, including the collar of a cropped cotton jacket fashioned from a karate belt.
"I felt like if you took the Amish inventor out of her studio and the female ninja from 800 years before and put them together, they'd probably get along," Armas said. Maybe they'd share clothes?
Nomia's Yara Flinn offered—as she often does—similarly wearable, made-in-New York separates that are crisp enough for the office and edgy enough for dinner downtown afterward. "The late nineties-early 2000s are my time," she said. "I've just accepted it."
Also, notice that most of these models look refreshingly bare-faced? At Marc Jacobs, they purportedly were, though we saw signs to the contrary. Either way, this look is probably best pulled off with a concealer stick and a good night's sleep. (Joey Ramone wig optional.)
6. Speaking of the nineties, this petite redhead, age 90+, is pulling the strings behind the scenes
No joke. Her name is Ruth Finley, she has maintained the New York Fashion Calendar for nearly 70 years, and she has some advice for you.
7. Wearables? What wearables?
As Apple tiptoes into the fashion world via wearable technology (and headhunting), the company's guest list for this week's much-anticipated event included editors from Vogue Italia and Paris, Harper's Bazaar, and Purple magazine.
Fashion Week marched on without them, and the Apple Watch reveal didn't cause too much of a stir.
Beats by Dre headphones (also under Apple's wearable umbrella) streamed a sensory soundtrack for attendees two days later at Marc Jacobs' show, widely considered the finale and apex of New York Fashion Week—but guests didn't get to keep them.
That said, womenswear designer Kaelen was handing out a USB-tipped slap bracelet with images of her highly wearable shirts, jackets, and dresses on it.
8. Books about clothing and style, sans side-eye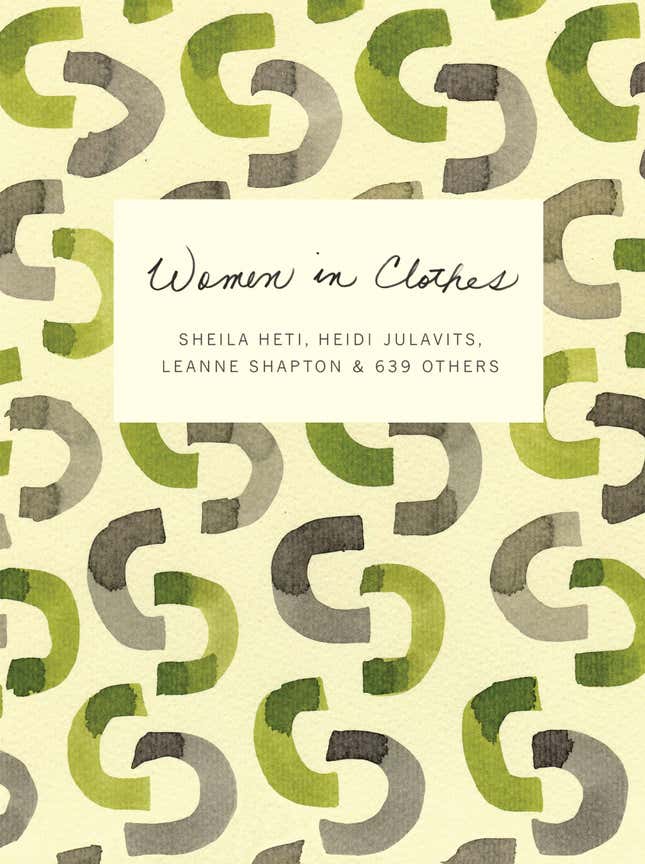 Fashion and literature lovers fell for the new book Women in Clothes, which reminds us how personal, powerful, and revealing our relationships with clothing can be.
The books' editors hosted a clothing swap in Brooklyn for their launch party that sounded terrific. We're picturing ladies clad in Rachel Comey, A Détacher, and lots of vintage.
Another wonderful book about clothes, Emily Spivack's Worn Stories, contains contributors' stories of specific garments, such as the small, flesh-colored shorts that helped LCD Soundsystem's drummer conquer stage fright.
9. Deola Sagoe knocked my socks off
"Deola who?" you may ask. Or, at least I did, to be perfectly honest. I hadn't heard of the Lagos, Nigeria-based womenswear designer who has been at it for 25 years, before I received an invitation to her runway show at Lincoln Center.
I'm so glad I went, because her dresses, crop tops, and wide-legged pants—especially those tied-dyed in the traditional Yoruba style—were unlike anything I saw all week, and I'm looking forward to learning more.
10. If in doubt, top it off with a hat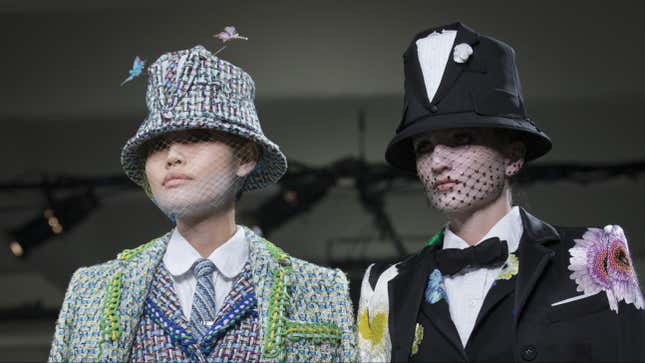 Visionary designer Thom Browne is beloved not only for his talent and tailoring, but also for his outrageous shows. This season, he created a madcap garden complete with many hats by the famous British milliner Stephen Jones.
They included flowers, turbans, and bonnets shaped like shuttlecocks (which sadly isn't a word one gets to use much in fashion).
Notable newcomer Rosie Assoulin also showed gorgeous woven lids for ladies (or whomever), while Donna Karan's were a bit of a grab bag.
New Zealand designer Karen Walker, whose terrific sunglasses are usually her starring accessory, surprised us with scarves tied beneath wide-brimmed hats fashioned from waxed paper. Walker said the collection was about "getting dressed up to go gardening—not just putting on whatever's in the bottom of the laundry basket."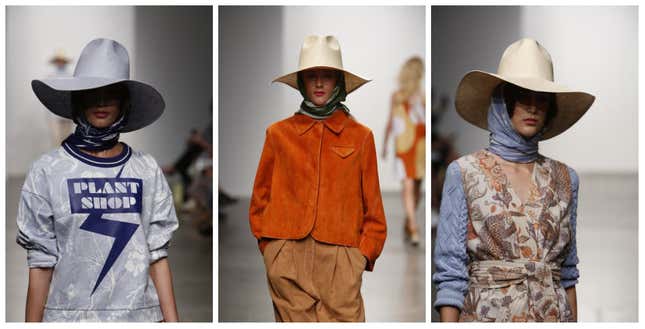 She went on: "Where we live, in New Zealand, the sun can be quite intense. We have a very short burn time in summer, so sun protection is a part of every day life to retain healthy skin."
With those closing words, spring 2015 is shaping up to look quite practical.