In 15 years, Annapolis, Maryland will experience tidal floods over 180 times per year. By 2045, Annapolis, Washington, DC, and Lewisetta, Virginia will all flood nearly 400 times annually. That's according to a chilling new report form the Union of Concerned Scientists that evaluates the risk of floods for cities along the US east coast.
The report concludes that flooding caused by high tides will become far more frequent and pernicious over the next 30 years along the east coast. "This flooding will redefine how and where people in affected areas life, work, and otherwise go about their daily lives," the report says.
Here's how various coastal cities will be hit: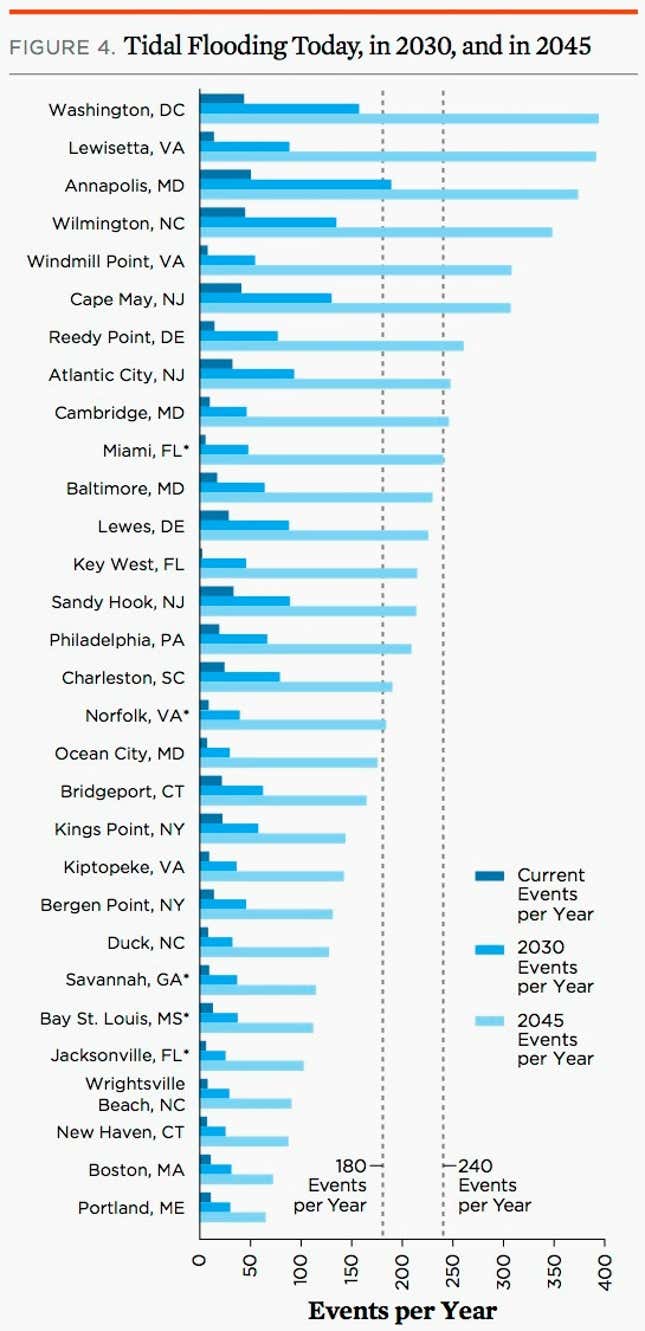 The increase in flooding will result from rising sea levels, which are projected to increase 12 inches globally by 2030: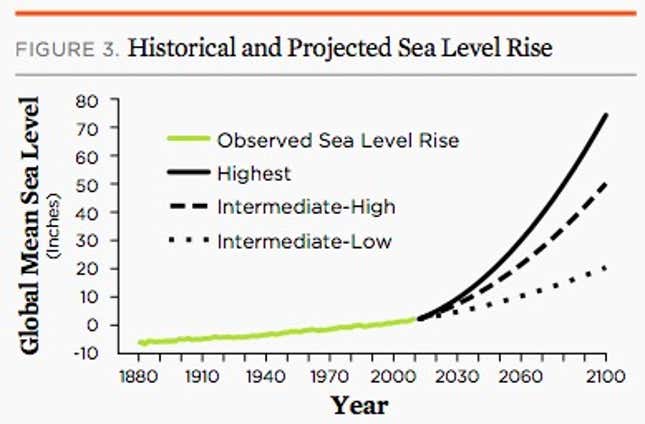 Tidal floods are typically milder than floods resulting from extreme weather ad natural disasters like hurricanes. But rising sea levels will also increase the gravity of these floods. "Extensive moderate flooding—now usually associated with storms and high winds—is expected to become more common, simply from high tides," the report says.

The UCS report recommends taking precautionary measures like updating coastal infrastructure and avoid risky building in vulnerable areas. That said, they offer only one conclusive solution: "To limit future sea level rise and sustain coastal communities, we must curb carbon emissions."