The world's most populous country has just unveiled its seven new leaders. They marched into Beijing's Great Hall of the People wearing identical black suits and red ties. Early signs suggest that the line-up does not augur especially well for anyone hoping for greater access for foreign businesses, for a gradual move toward democracy or for greater personal freedoms for the Chinese. Among others, a woman and a reformer who wanted to bring more happiness to China did not make it.
China's new seven-member Politburo Standing Committee, the country's highest decision-making body, appears consistent with the vision of one man, 86-year-old Party kingmaker and former leader Jiang Zemin. The selection of Xi Jinping as the Party's new general secretary and China's presumptive new president was the result of backroom dealings orchestrated by Jiang and his allies, as Communist Party watcher Wang Xiangwei explains here (paywall). Outgoing president Hu Jintao had planned to install Li Keqiang, who today was named deputy leader, as his successor.
Xi, and three other members of the standing commitee, are part of a party faction known as the "princelings." These are children from families of Chinese Communist revolutionaries or high-ranking officials associated with Jiang, and tend to champion China's monopolistic state-owned enterprises at the expense of foreign multinationals and the country's potentially innovative yet under-funded and under-nourished private sector. "Populists," allied with former President Hu Jintao, tend to sympathize with the country's poorer inland provinces and lower classes and focus on social justice, greater freedoms and a gradual transition toward full democracy.
The dominance of princelings is probably bad news for foreign businesses operating in China and seeking greater access to the domestic market, particularly in areas currently dominated by state-owned enterprises (SoEs) such as banking, telecommunications and renewable energy. China's economy is slowing and the princelings will likely move to protect the SoEs. It is often reported that princeling families derive much of their wealth from leadership positions in or ties with companies that are closely entwined with the state. A US Embassy cable from 2009 that was part of the trove released by Wikileaks claimed senior political leaders had "carved up China's economic pie" (paywall). It detailed how the family of Zhou Yongkang, a close ally of Jiang Zemin, dominated China's oil industry. South China Morning Post columnist Tom Holland wrote at the time the cable surfaced:
"The result of this carve-up is an ossified system in which vested interests drive decision-making and impede reform as leaders constantly manoeuvre to ensure that their personal fiefdoms are not threatened."
As the princelings favour social controls over freedom of expression, expect more muzzling of Chinese traditional and social media. It is unlikely Facebook or Twitter will be allowed into the country anytime soon.
Hu Jintao and his deputy, Wen Jiabao, were fans of the concept of "internal democracy" within the Communist Party. This led Hu, before he stepped down to suggest the Communist Party should hold elections among its members for its 24-member Politburo (who are usually selected via horse trading and factional infighting). There are tentative signs that Xi Jinping may continue with plans to introduce democracy for the tiny political elite who run the country. Though as Jamil Anderlini comments in the Financial Times, while there are strong calls for reform inside the Party, it "it is far from certain that even this tiny, incremental move is on the cards."
As expected, the number of members of the standing committee was reduced from nine to seven. China analysts have said that would help consolidate power and allow for easier consensus decision making.
And as an aside, outgoing leader Hu Jintao will also hand over command of the military to Xi, having been expected to keep that role.
Here are profiles of the seven members of the committee, in the order of seniority suggested by how they lined up to walk into the Great Hall of the People. (Their specific government roles have yet to be announced.)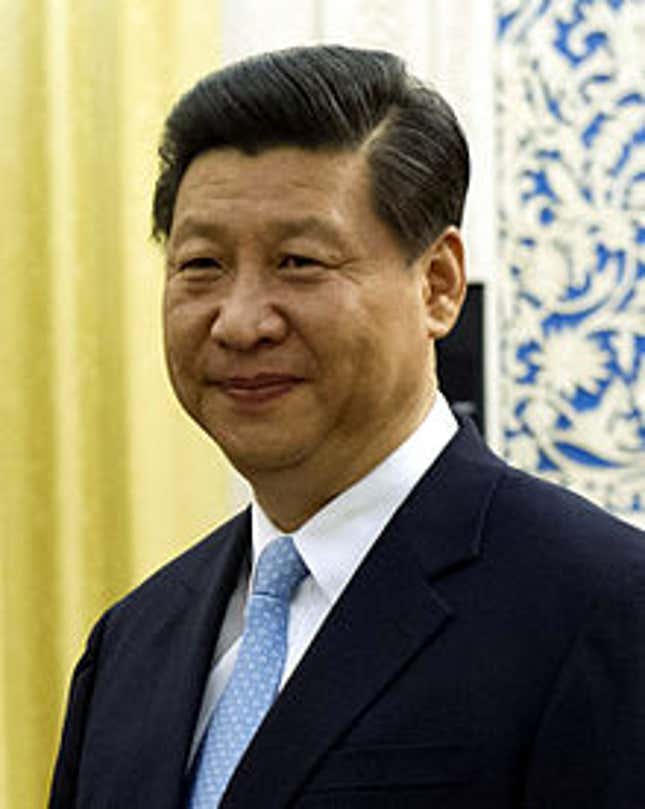 Xi Jinping, Party general secretary and China's presumptive new president
Political alignment: Xi is a princeling (pdf) and protégé of Jiang but is also accepted by the populists. With a doctorate in Marxist theory and ideological education, Xi is believed to be conservative toward political reform and loyal to Marxist ideals. He is described as elitist in a US cable obtained by WikiLeaks, having once called Chinese officials without party or elite backgrounds "shopkeepers' sons" who don't deserve positions of power.
Known for: As well as being the son of a famous revolutionary, Xi also spent seven years living in a cave during the bloody Cultural Revolution of the 1960s and 70s when his family was out of favor. He has made few public remarks about his opinion, so very little is known about his politics or preferred economic policies. Until his name surfaced as a presidential candidate he was best known as the husband of one of China's most famous singers, Peng Liyuan. The couple's daughter attends Harvard University under an assumed name. Xi's ties to the US also include a two-week visit to Iowa in 1985 as part of a Chinese delegation looking into farming technology.
Economic policies: Some reports have claimed he is business friendly. But the Brookings Institute, which has a been a leading voice during the run up to the transition, says Xi "has also displayed strong support for big companies, especially China's flagship state-owned enterprises, which monopolize many major industrial sectors in the country." Brookings adds: "Xi's views concerning China's political reforms appear to be remarkably conservative, seemingly in line with old-fashioned Marxist doctrines."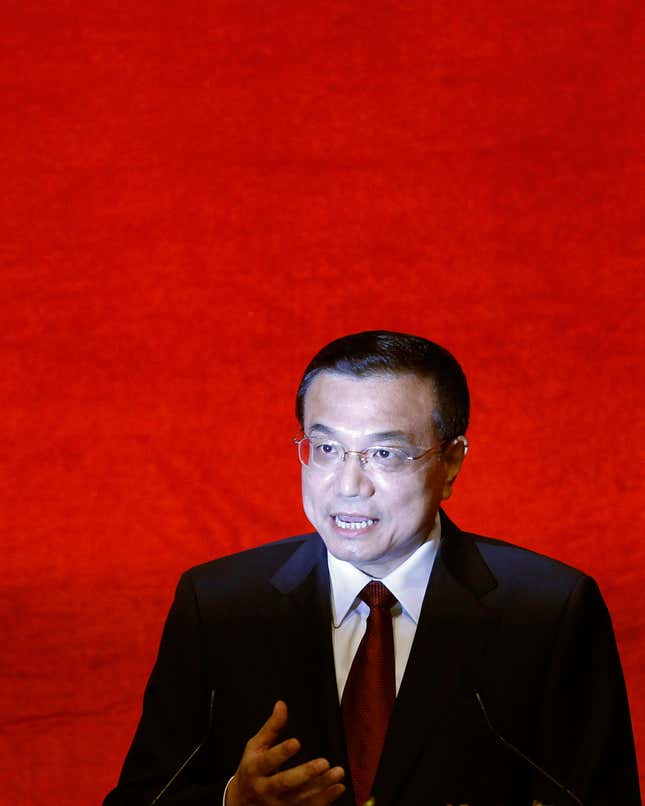 Li Keqiang, Party #2 and China's presumptive new premier
Political alignment: Brought up in the Communist Youth League, Li is part of Hu's populist faction and his closest ally.
Known for: While governor of of Henan province, Li was involved in a scandal where as many as one million (pdf) people were infected with HIV through local blood banks and hospitals. In the 1990s the province ran a large-scale program to sell blood plasma donated by peasants in return for money. The incident happened under the previous governor but when reports of the outbreak came out while Li was governor, he cracked down on media coverage. It was five years before he finally acknowledged the problem, leading critics to say he lacks decisive leadership qualities.
Economic policies: The fact that Li, who studied law and economics at Peking University, translated the British judge Lord Denning's book the Due Process of Law has been interpreted by some as a sign of his openness to political and legal reforms. He is also believed to have worked on a report by the World Bank and the Development Research Center, a Chinese think tank, that calls for lessening the power of state-owned enterprises.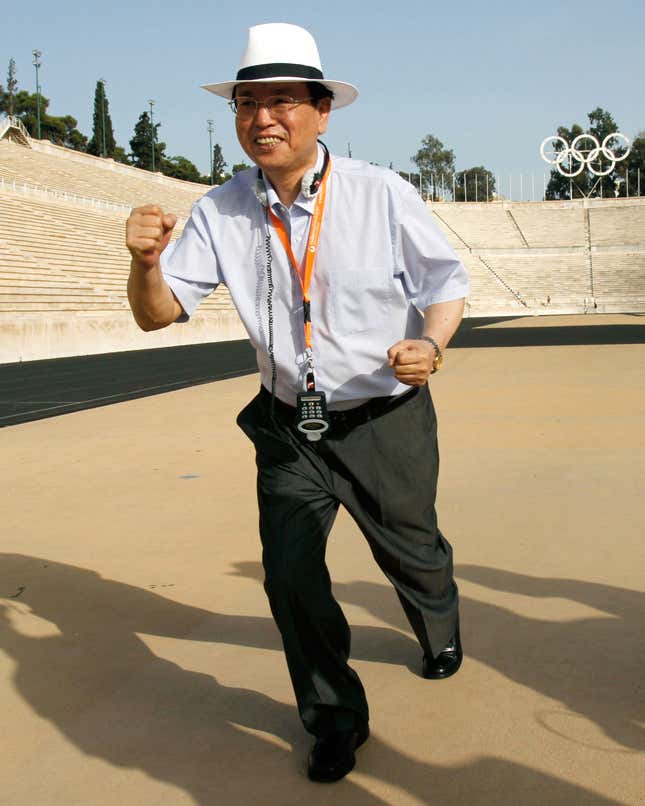 Zhang Dejiang
Political alignment: Zhang is considered part of Jiang's faction.
Known for: Hard line economics and muzzling the media.Zhang is unfavorably known for responding slowly and restricting (paywall) information related to a SARS outbreak in 2003, while serving as Party Secretary in the southwestern province of Guangdong. He graduated from North Korea's Kim Il Sung University with an economics degree and is an expert on North Korea, arguably China's oldest ally. Chinese media nickname him (paywall) the "iron fisted enforcer." Zhang replaced ousted Chinese official Bo Xilai, whose wife has been convicted of murdering a British businessman.
Economic policies: He will likely support China's state-owned enterprises and a state-centric model of economic growth.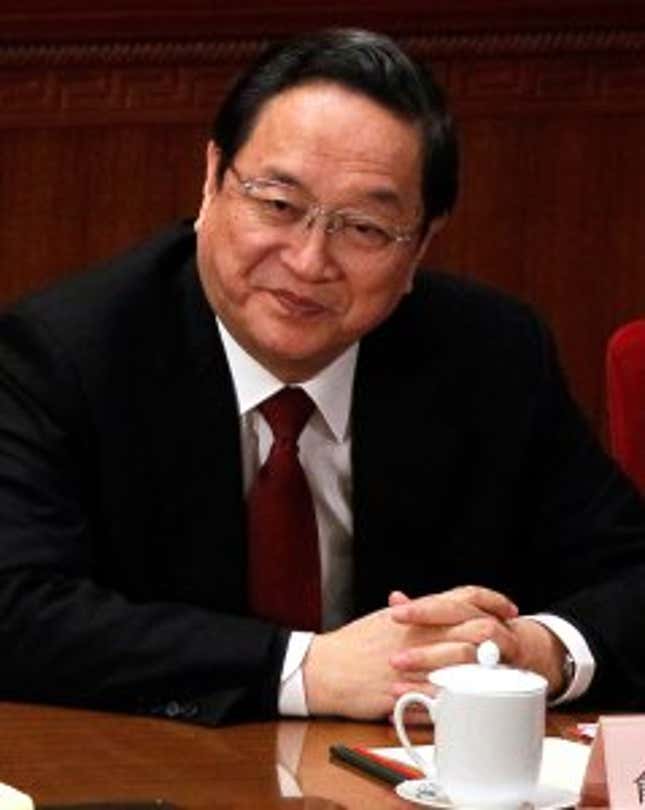 Yu Zhengsheng
Political alignment: Another princeling, Yu is an ally of Jiang's and has ties to Deng Xiaoping. Yu would likely promote the private sector, urban development as well as legal reform.
Known for:  Party secretary of Shanghai. Yu's family history is complicated and had been expected to derail his chances of higher promotion. His great uncle was the defense minister for Chiang Kai-shek, who led the Nationalist Party that opposed the CCP and eventually retreated to Taiwan. Yu's father was the ex-husband of Mao Zedong's third wife Jiang Qing, and his brother was chief of China's National Security Bureau before he defected to the US in the mid-1980s.
Economic policies: Not clear at this stage.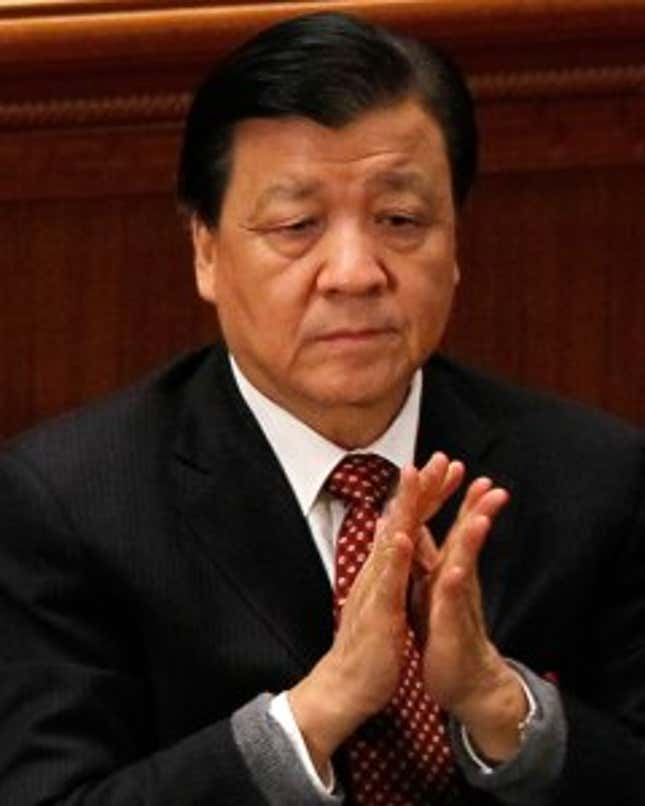 Liu Yunshan
Political alignment: Liu is considered a key Hu ally.
Known for: Liu has helped create the country's censorship system, also known as China's Great Firewall, which is the world's largest Internet-blocking effort. In July 2011 a high-speed train crashed in Wenzhou province, killing 40 and injuring 172. When Vice Premier Zhang Dejiang drew national criticism for calling a halt to search and rescue efforts, Liu barred media outlets from reporting on the disaster or criticizing Zhang. Liu has been accused of blocking the liberal faction of the Communist Party's calls for political change from Chinese media. Dai Qing, a friend of detained Chinese Nobel laureate Liu Xiaobo, reportedly said of Liu Yunshan that "if it is he who will oversee ideology, there will no longer be any hope."
Economic policies: Favors tight control over media and the internet.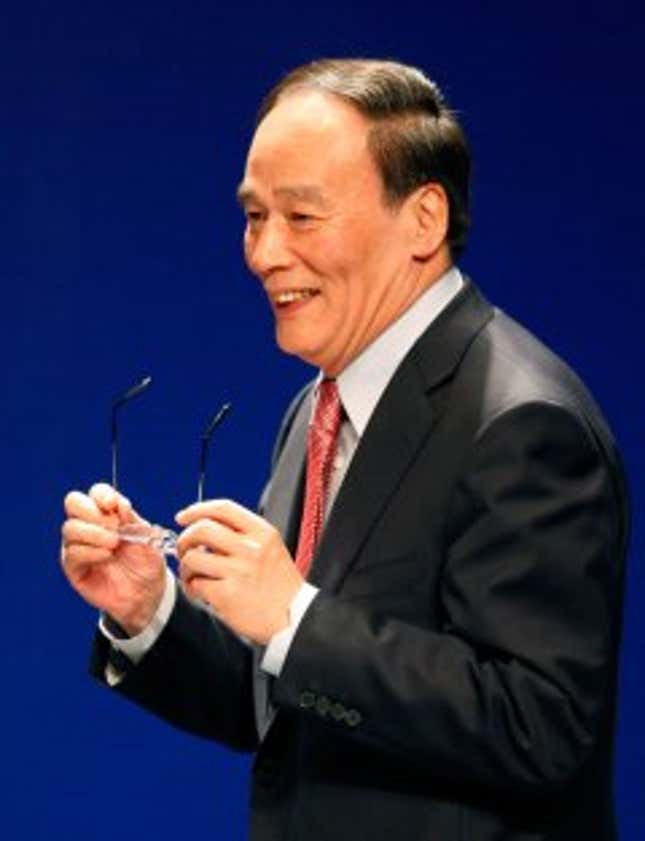 Wang Qishan
Political alignment: Wang, like Xi, is a protégé of Jiang's. But his policy preferences include liberalizing the country's financial system and reforming the tax system.
Known for: Long seen as a reformer and problem solver, Wang is the former president of China Construction Bank and was the head of China International Capital in the mid-1990s. At the height of the severe acute respiratory syndrome (SARS) epidemic in 2003, he was appointed mayor of Beijing where he helped contain the epidemic.
Economic policies: Wang is extremely popular with Western businesses and policymakers for his economic reform credentials. When Zhu Rongji was prime minister of China from 1998 to 2003, Wang helped him dismantle thousands of bankrupt state-owned enterprises, opening the path for a boom in private enterprise, which never really happened. While Wang was tipped early on for a top job with broad economic authority, the fact he walked out sixth in the line-up suggests that reform of China's bloated state enterprises is not at the top of the Standing Committee's agenda.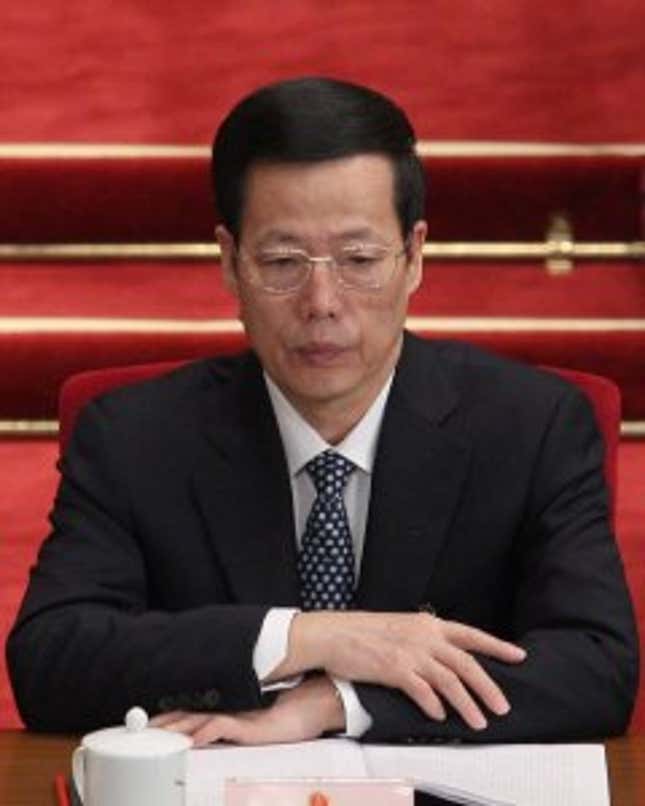 Zhang Gaoli
Political alignment: Zhang has close ties to Jiang Zemin.
Known for:  Zhang, who has been quoted as saying ''Do more. Speak less" and has kept a low profile that observers say is the trait that works most in his favor. During Zhang's tenure in Tianjin in 2007, Song Pingshun, chairman of the city's Chinese People's Political Consultative Conference, committed suicide by jumping off the CPPC's building. The official had been accused of graft. However, Zhang has largely avoided any major political scandals.
Economic policies: An economist by training, he has advocated for more foreign investment in China and is expected to promote greater economic efficiency, and high-rate GDP growth.