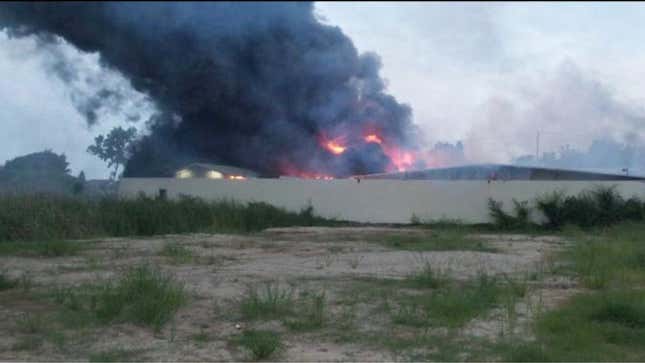 A large bitcoin mining facility in Thailand went up in flames this week, destroying the five-megawatt operation and disrupting the crypto-currency's entire network.
Bitcoin is a digital currency that has no central bank or government backing it. Without any authority to print money, bitcoins are created through a process called "mining," which rewards networks of computers for solving complex puzzles that keep the network running. The more computing power, the more bitcoins that can be won, which is what this low-key farm in Thailand was designed to do.
The hash rate is the amount of computing power in use in the entire bitcoin computing network. Here's what happened after the fire: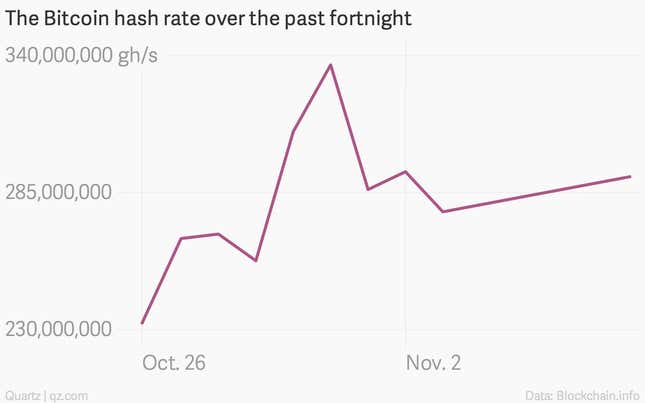 All that computing power produces a lot of heat. Local media reported that the fire at the facility in Thailand, run by a group called Cowboyminers, raged for more than half an hour. As featured on Coindesk's Flickr account, here is the facility before the blaze: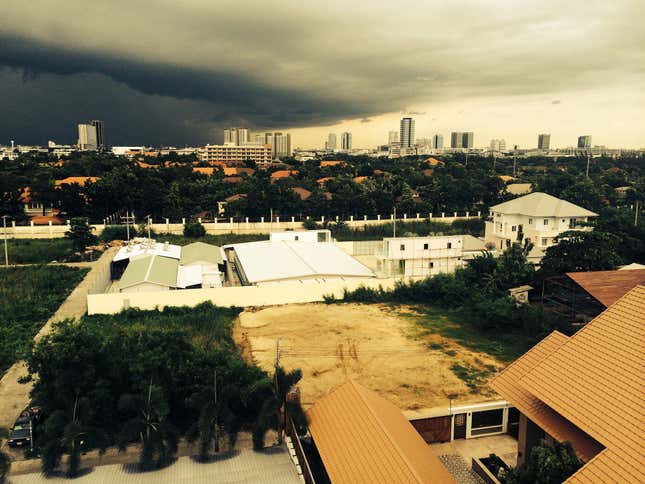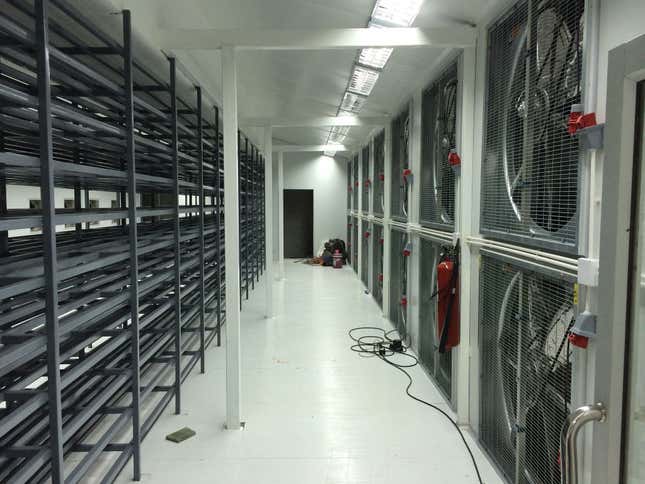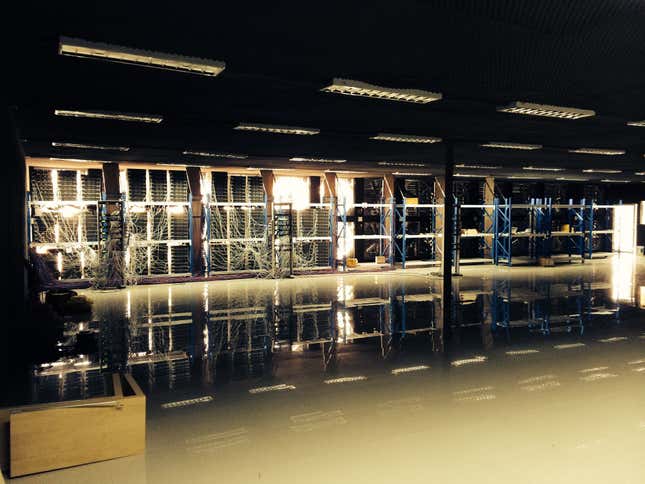 And here it is after: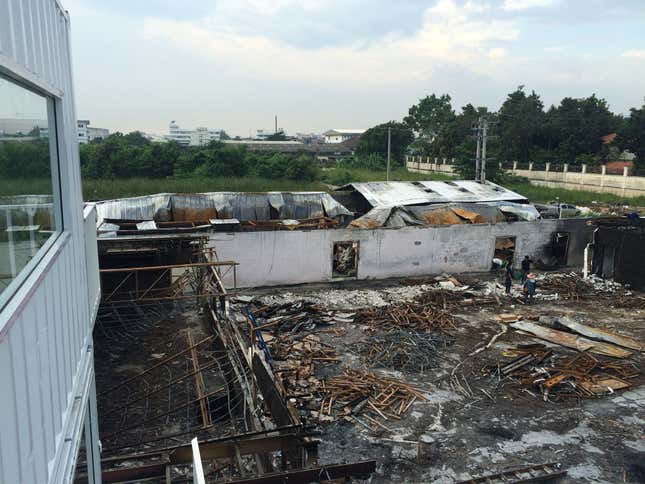 The cause of the fire is as yet unconfirmed. But Gizmodo suggests it could have spread due to flammable acoustic foam and suggested that the facility probably lacked in a sprinkler system that most high-end data centers in the US would have as standard.