International business travelers often have to eat alone. This can be especially annoying during the holiday season, when the boughs of holly in the lobby make it that much harder for you to try to look serious, and not just sad, when you're sitting with a laptop going over an Excel spreadsheet.
For Thanksgiving, many upscale hotels all over the world offer special Thanksgiving menus, including the Manhattan Grill at the Grand Hyatt Dubai. According to restaurant hostess Olga Pikina, they're serving a five-course dinner:
Artichoke with garlic croutons, pumpkin soup, pan-seared swordfish, spiced apple sorbet, and for the main course, a Butterball turkey imported from America. For dessert a pecan tart. Sounds comforting, authentic, and homey.
But that kind of makes it even less tempting to show up alone, as evidenced by the reservation record. Of the 29 reservations the Grand Hyatt Dubai has booked for Thanksgiving, Pikina says: "None of them are for tables of one."
At many hotels, solo travelers end up at the hotel bar. Perhaps they're hoping to run into like-minded people and compare notes, business traveler to business traveler, like about which hotel in Cairo makes the best Tom Collins. But this isn't always possible. The Savoy's famous American Bar, according to the hotel's spokesman Brett Perkins, does not have much of a bar area. "Bizarrely, with the layout of [the American Bar], the actual bar is very small. I think it's four seats." The rest of the American Bar is "all individual tables." That's not to be confused with a table for one.
Nonetheless, said Perkins, people traveling alone need not despair, even if they end up staying in their rooms. There's always room service, plus, "All suite guests have a Savoy butler."
At the Four Seasons Hotel George V in Paris, the staff try to be very attentive to the needs of guests traveling alone. "In the gallery, there are musicians from 5 pm onward, so it's quite a nice, agreeable ambiance even if you are alone," says spokeswoman Héloise Barret. She also says a lot of solo travelers take advantage of the hotel spa, where one has to be alone anyway, and if you want, "We can also have a masseuse come directly to your room."
All that said, some people prefer dining alone. Quartz spoke to a few seasoned international travelers to get their input on whether eating alone in a foreign country, on the holidays or otherwise, is something one ever gets used to.
Diane Johnson (American living in Paris), author of the bestselling novels Le Mariage and Le Divorce, screenwriter for the film The Shining.

I always sort of enjoy [dining alone] in a nice restaurant; I have to admit. I take a book, have a nice wine, talk to the waiter about the dishes. I think the new electronic reading devices will be perfect for woman alone-dining, a little more covert than a book. In France, a woman having dinner alone seems quite welcome, but it's fair to note that in the U.S., she's more welcome in hotel restaurants than in other [kinds of restaurants].
Nicolas Rimbal (French), poet and screenwriter in Paris, France.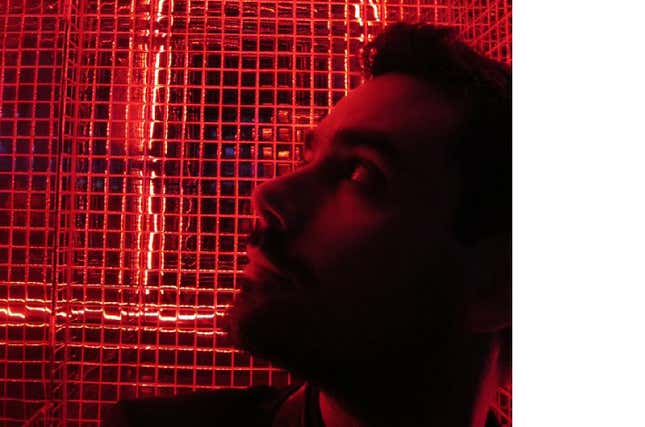 I travel alone a lot, because it's hard to find a traveling companion for several months at a stretch. When I'm dining alone in Asia, it's always a pleasure because they have many boui-boui [little restaurants] where you can eat quickly. They're generally quite good and sometimes you're even seated on the street. You can watch the passersby and benefit from the spectacle of daily life. It's a rich experience because you can take the time to notice details and the commonalities or differences with other countries you've already been to. Sometimes you can converse with your neighbors at your table. If they are Western, I listen in a bit. If they are talking about a particular destination, I ask questions about it.

In Paris, however, I rarely dine alone in restaurant. I always go with friends. The rhythm is different; dining is a more social activity. And the more high-class the restaurant, the more incongruous it is to come alone. Some waiter will always look at you funny, as if they're trying to figure out where to squeeze you in. This ostracism is probably reserved for Parisians, because I've noticed waiters are less critical of tourists.
Oliver Farry (Irish), TV journalist at France 24 in Paris.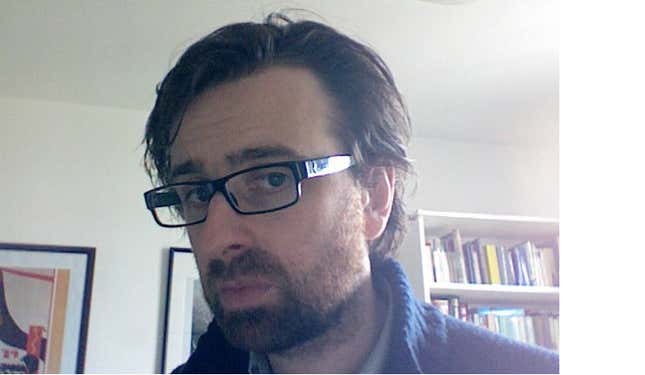 I'm quite fond of dining alone, and I'd sooner do it than tag along with someone just for the sake of having company, but it's usually more enjoyable if you are sitting at a bar. The Japanese and the Spanish have long understood this. That way, you get your space, and you are not needlessly using up valuable dining real estate. You also get a better level of service and a more immediate rapport with the staff. Most importantly, you tend to feel you have a more natural place in the dining-room landscape.
Terry Thomas (American), teacher at the Colegio Nueva Granda in Bogotá, Colombia.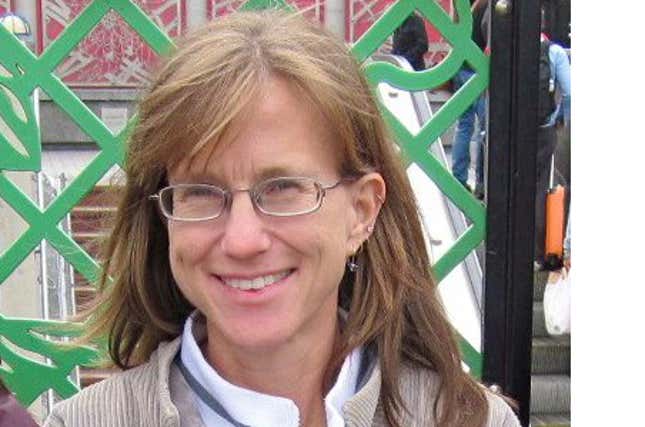 I love to eat alone, with a good book to read. Maybe it's that I have four kids and dinner for me is all about jumping up and getting something, or cleaning up a spill, or resolving disputes. But as much as I love my family, a meal alone is a treat. I don't feel lonely. If someone tries to talk to me, I see it as an interruption of some very cherished Alone Time. Does this mean I am curmudgeonly?