Retail investors have fallen out of love with the emerging markets since last year's taper tantrum.
Ben Bernanke's hints at a reduction in the Federal Reserve's bond-buying program in May 2013 prompted investors to yank money en-masse from emerging markets funds, amid huge declines in the sector. Retail investors have been nursing their wounds ever since, leaving institutional investors—think hedge funds, pensions, etc.—as the dominant force in the asset class.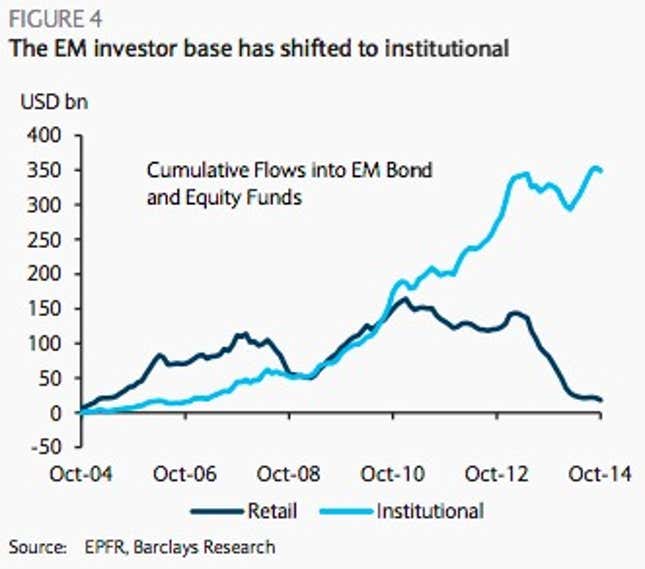 Barclays noted last week that the institutional flows into emerging market funds are the highest they've been in a decade, while smaller investors have made an almost complete retreat since May 2013.
Zooming in on the last two years, the Bank for International Settlements found in September that the two groups have moved in the exact opposite direction.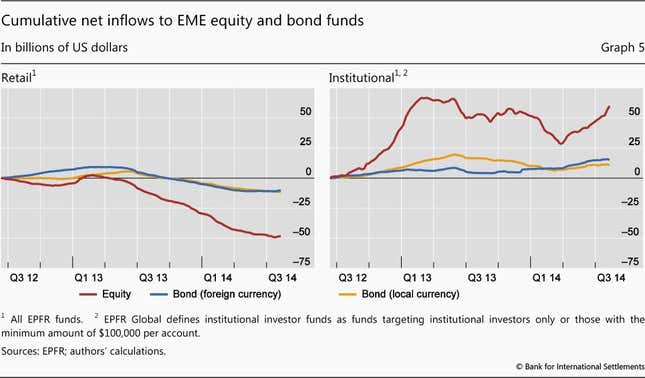 This is largely a reflection of performance. These three funds, in the chart below, tracking different kinds of emerging market bonds have struggled to fully recover from last year. In other words, there's little to entice investors back.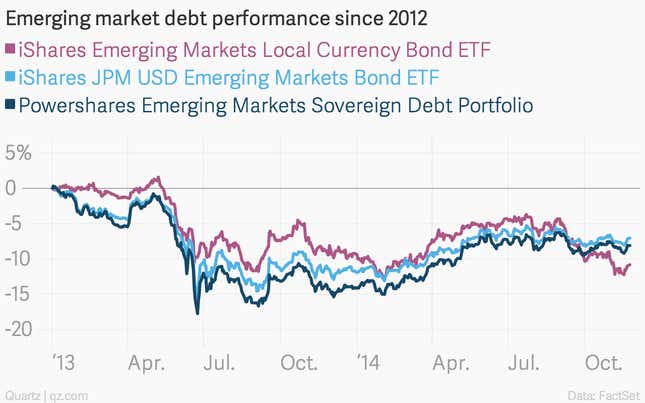 Credit Suisse said in a recent note that there were 11 straight months of retail emerging market fund outflows between April 2013 and April this year. (That's worse than at the height of the global financial crisis.)
However, the bank's analysts added that smaller investors still make up at least a quarter of the money already embedded in emerging market assets. That means retail investors could still pull more money out, if emerging market economies continue to struggle.