Investors see the writing on the wall for Post Holdings, and they're hoping to ride the company into the dirt.
Per Markit, Post—the company behind Grape-Nuts, Honey Bunches of Oats, and Honeycomb cereals—is the most heavily shorted US stock, with 18% of its holders betting against it as of Oct. 31. And even that might be an understatement, since the stock float has been diluted 11% since last quarter.
It's a number that's climbed in the last year…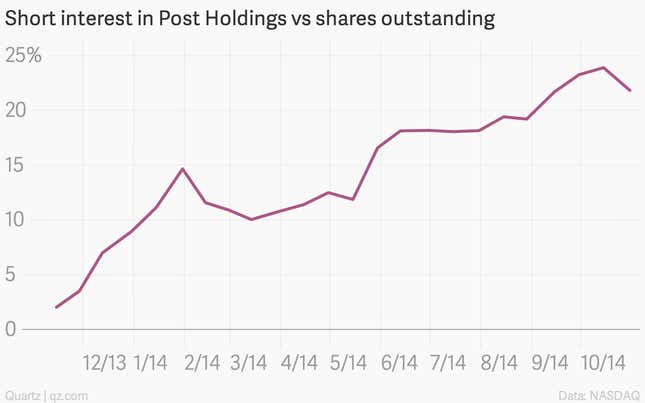 …as the share price has fallen in the past few quarters…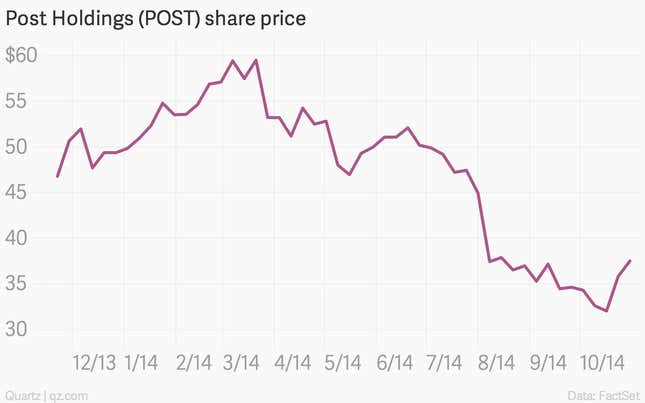 …and losses have mounted.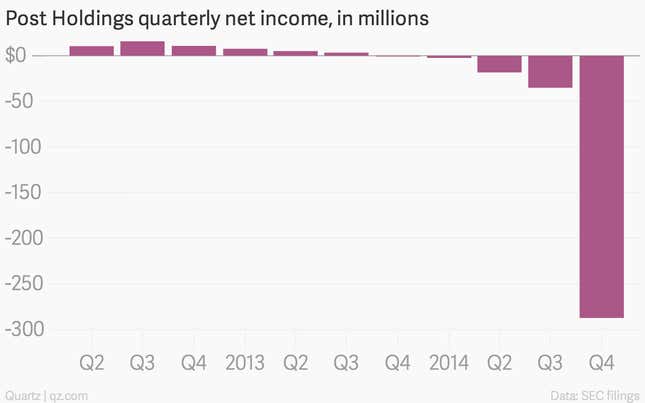 Post is trying to buy its way to growth, acquiring seven companies over the last two years in the hopes that it can ride out America's falling out with cereal, demand for which has dimmed in the face of a protein craze and an emphasis on eating breaking out. If results for the latest quarter are any guide, it's going to be a long climb back.