Ugly Christmas sweaters (or Chanukah sweaters, if you prefer) have become entrenched in the holiday season, particularly in the US and the UK. Americans devote an entire day to them. Now one company is trying to disrupt the ugly Christmas sweater market with an all-encompassing festive outfit: the Christmas suit.
Every holiday season for the past three years, Amsterdam-based clothing company OppoSuits has been trying to top the ugly-top-normal-bottoms combo with a new ugly Christmas suit.
This year's is Christmas tree-themed: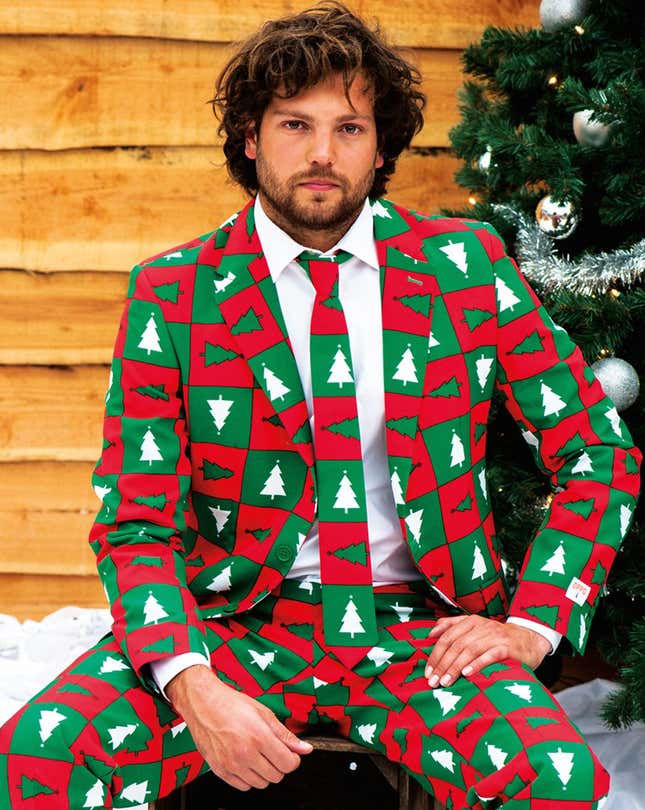 The suits, about $110 each, have spread from the UK and other parts of Europe to the US, OppoSuits co-founder Jasper Castelein tells Quartz. He said the company has sold suits in the thousands over the past three years.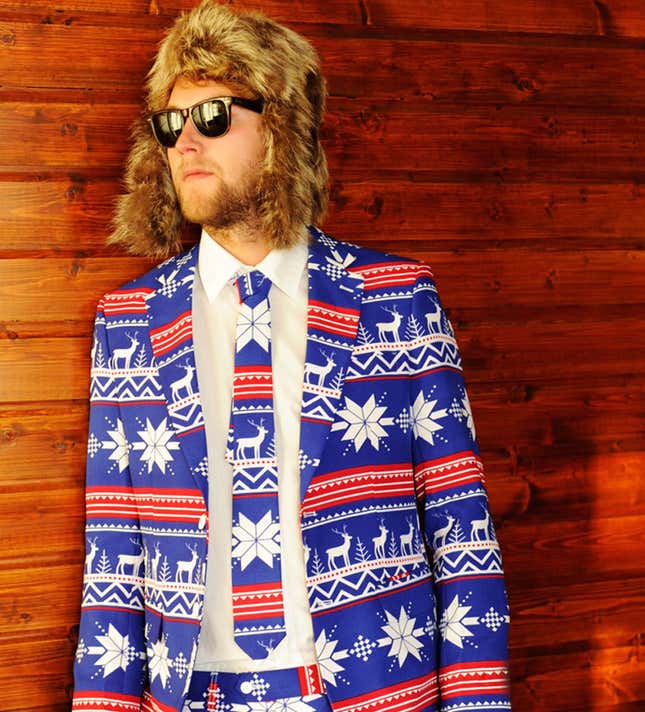 OppoSuits has company in innovating ironic holiday clothing.
For instance, American talk show hosts Kelly Ripa and Michael Strahan recently donned 3D holiday sweaters, with protruding stuffed moose.
There are now animated Christmas sweaters, bot-knit Christmas sweaters, and LED Christmas sweaters.
You've been warned: Granny's old threads might not pass muster at this year's ugly Christmas sweater party.