RadioShack's pulse is growing very feeble.
The price of its bonds continued tumbling Tuesday, suggesting growing investor doubt that it will be able to pay its debts. Those doubts were reinforced by after one lender said the struggling electronics retailer fell out of compliance on a loan. (RadioShack says that it hasn't.)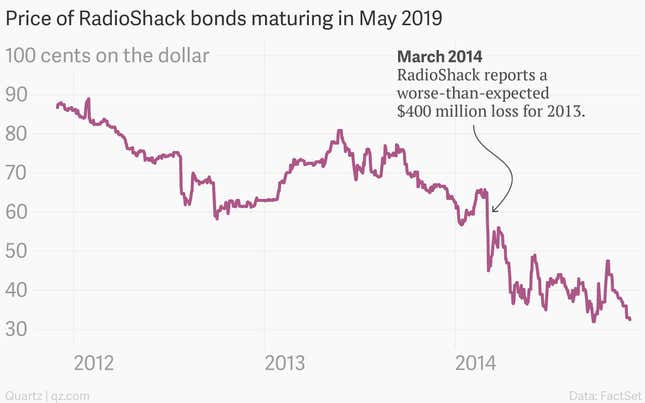 But it seems that the long, sad saga of RadioShack is be close to an end. The company has lost money for 10 consecutive quarters, and has itself raised the very real prospect of bankruptcy.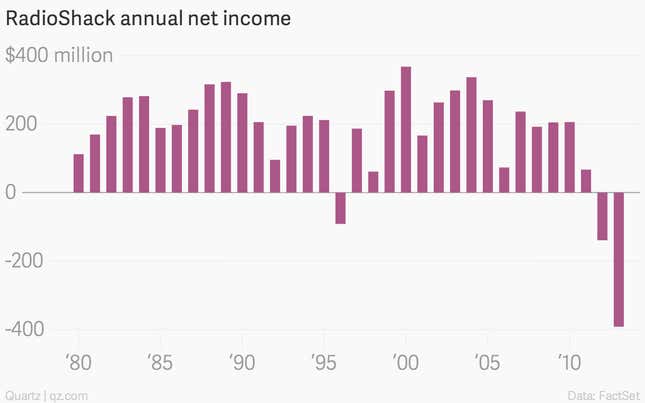 In terms of strategy, it's unclear how many tricks RadioShack has left up its sleeve. One of its biggest shareholders helped arrange financing for the chain to stock up on inventory for the important holiday season. But if the markets are any indication, it will take nothing less than a Christmas miracle to turn things around.