The chairwoman of Sony Pictures, whose hacked emails have entranced everyone from North Korea to George Clooney, has said who should take over from Daniel Craig as the ninth actor to play the character onscreen: "Idris should be the next bond."
She means Idris Elba, the actor best known for playing Stringer Bell on HBO's The Wire.
Asked once on an AMA chat on Reddit if he would play Bond if asked, Elba, a Londoner, said, "Yes, if it was offered to me, absolutely." Bond is Sony's prized film franchise—so if chairwoman Amy Pascal says it's a good idea, Elba may be getting a call in a couple of years.
That would make it the other enormous film franchise to have a black lead actor. After waiting 30 years for sequels to the original Star Wars trilogy, the first shot fanboys saw in the recent teaser for Star Wars: The Force Awakens opened with actor John Boyega looking utterly terrified in a stormtrooper's uniform: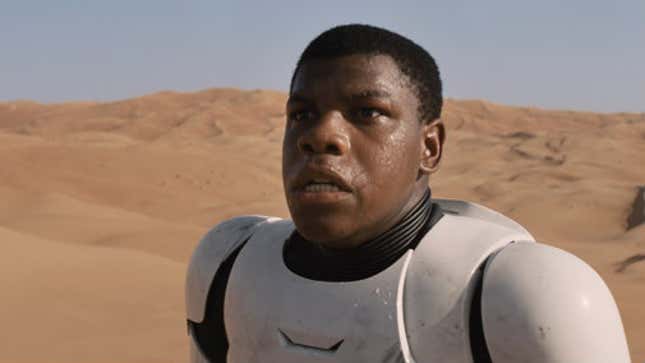 The #BlackStormtrooper hashtag immediately started trending on Twitter. It is a safe bet that his will be an integral part in the film, but only time will tell if Boyega's role will be bigger than one-time Millenium Falcon owner, Billy Dee Williams:
Elba is no stranger to getting questions on the race of characters he plays. In the Thor films, he plays Heimdall, a Norse god. Many racists were unhappy with this. Elba was unapologetic. As he was quoted in the UK press:
There has been a big debate about it: can a black man play a Nordic character? Hang about, Thor's mythical, right? Thor has a hammer that flies to him when he clicks his fingers. That's OK, but the colour of my skin is wrong?

I think that's a sign of the times for the future. I think we will see multi-level casting. I think we will see that, and I think that's good."
Once upon a time, the idea of a James Bond film and a Star Wars movie featuring black actors in starring roles would have been considered fantasy. But it could happen sooner than most would have thought.