A multinational team of scientists has been excavating the Sheikh Abd el-Qurna, one of many mortuary complexes on the west bank of the Nile, near Luxor, Egypt, for several months. This is an area rich in archaeological treasures, and a bunch of artifacts—such as a mummy that wore jewels, and a mummy that was once a singer—have been recovered in the past year.
Now this week, the Egyptian government announced that researchers had made an even more exciting discovery: a tomb that is a close replica of the mythical Tomb of Osiris, the Egyptian god of the dead. The researchers, led by Egyptologists Milagros Alvarez Sosa of Spain and Irene Morfini of Italy, had been studying the nearby tomb of Min, a tutor to the Pharaoh Amenhotep II, who ruled from 1427-1401 BC.
Here's a glimpse of the Osiris tomb: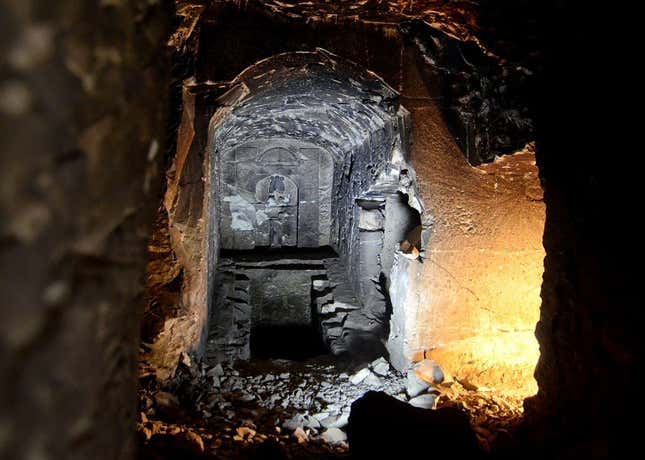 We're guessing this isn't a marketing ploy for Lara Croft and the Temple of Osiris, a videogame that went on sale last month—after all, the tomb uncovered on January 1 is merely a replica of the legendary one.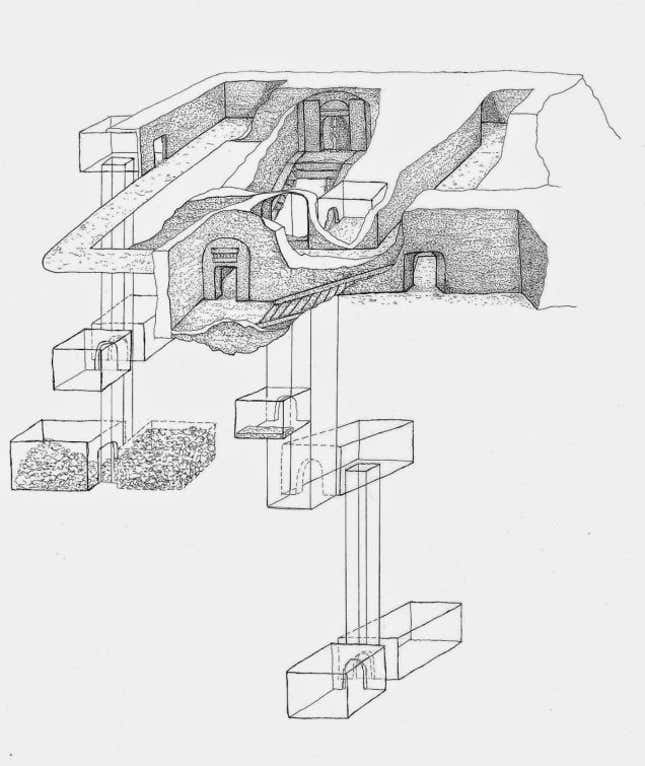 According to Gizmodo, the tomb features statues of "demons holding knives" and an "emerald-skinned" statue of Osiris, "sitting in a central vaulted chapel facing a staircase."
According to The Luxor Times:
"all the elements recalling the mythical Osiris tomb are present: a big staircase 3,5 meters long with a four-meter high ceiling at the bottom leading to the Netherworld and another one leading directly to the Osiris statue, which is therefore at a higher level and ideally isolated on 'his island'; the Osiris statue itself; the empty corridor surrounding it which symbolizes the channel of water (see Osireion in Abydos); the expected burial chamber below the statue, thus identifying the deceased with Osiris."