This article has been corrected.
Warren Buffet had a pretty good 2014, with the famously costly A-shares at his holding company Berkshire Hathaway producing returns more than double that of the market. That'll be a nice cushion as the 84-year-old investing guru prepares for his annual meeting with shareholders, where he'll lay out his plans for Berkshire's next 50 years—i.e. Berkshire post-Buffett.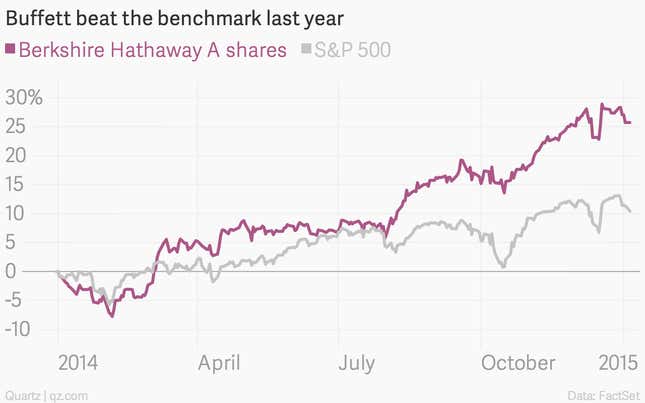 The stock did so well last year because the market was loving the profitability at some of his major investments, like Wells Fargo…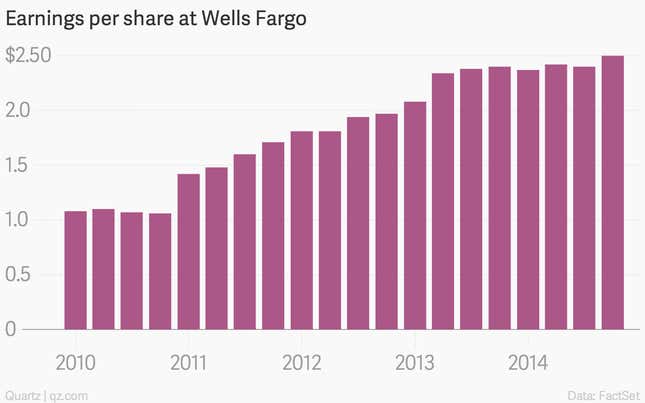 …and willing to overlook blunders like that of British grocery chain Tesco.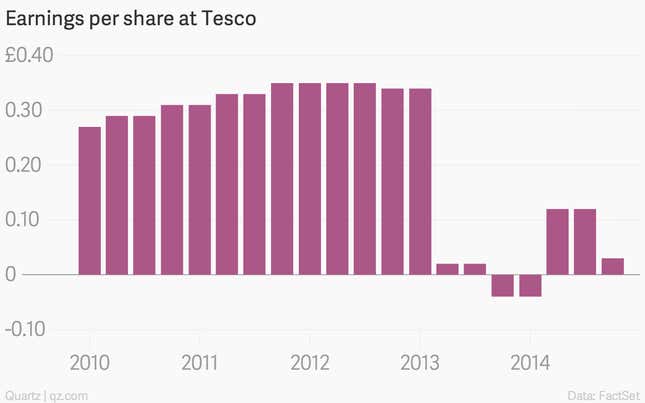 One big change at Berkshire Hathaway, which will figure prominently in its path forward, has been the emphasis on acquisitions, which are at least as important to the company as Buffett's legendary success as a stock picker. As Bloomberg noted in a story today:
Not too long ago, Berkshire was seen as a way to buy into the billionaire's skill picking stocks. These days, it's primarily a bet on his ability to make acquisitions and distribute funds among the dozens of businesses he bought over the past five decades, including electric utilities, manufacturers, retailers and one of the largest U.S. railroads.
The company's acquisition streak—Buffett's been on the hunt for some elephants in recent years—is reflected in the growing portion of its balance sheet devoted to hard assets like plants, property, and equipment.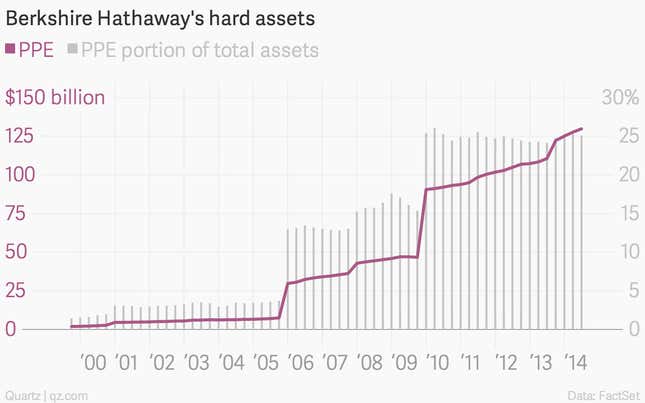 Bloomberg lays out the case that Buffett will be looking for more deals as the firm enters its 50th year, noting that Berkshire's cash hoard is as big as it's ever been.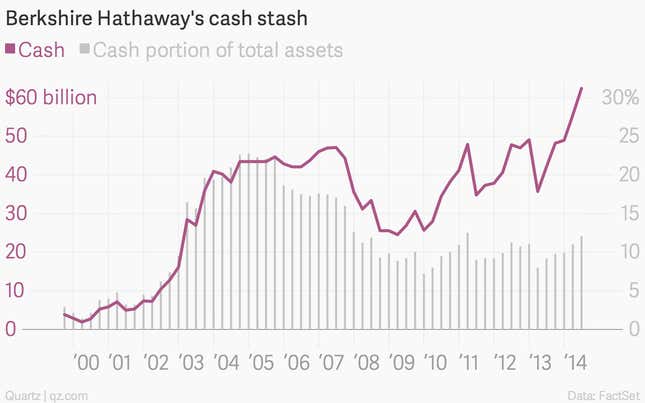 Correction: An earlier version of this post charted Berkshire's cash position in millions instead of billions.