Charlie Hebdo, the French satirical magazine, has raised the ire of Islamic militants before by publishing cartoons of the prophet Muhammed and other Muslim leaders—its office was firebombed in 2011 after it ran a provocative issue supposedly guest-edited by the prophet.
The deadly attack on the magazine's office in Paris today by heavily armed gunmen—whom witnesses described as crying "Allahu Akbar" ("God is great") during the shooting—appears to be similarly motivated. French president François Hollande said the attack was "a terrorist attack, without a doubt."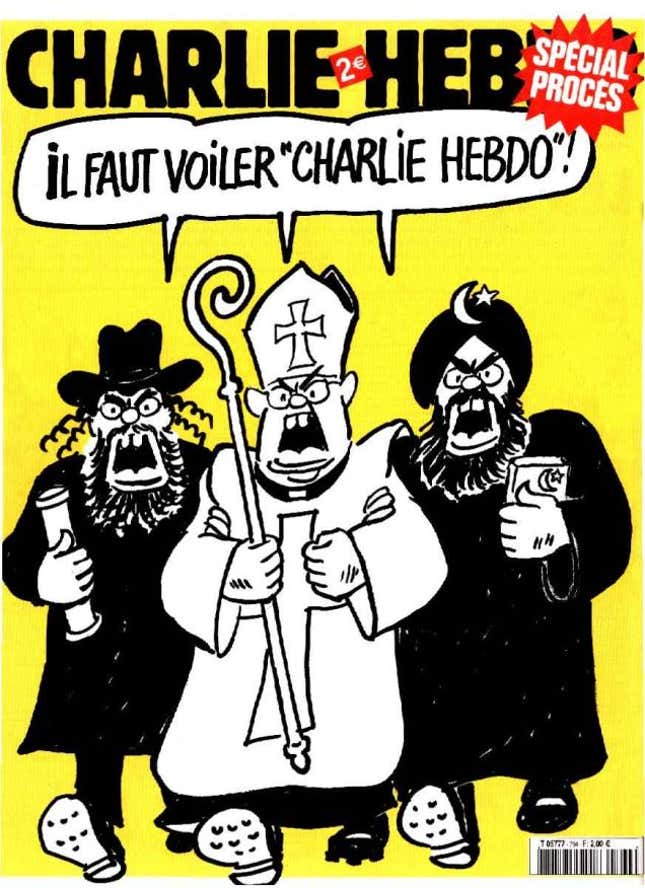 But Charlie Hebdo is not anti-Islam as much as it is anti-religion and broadly anti-establishment. It defends its "right to blasphemy," in the words (and drawings) of Bernard Velhac, known as Tignous, one of the cartoonists killed in the shootings today. "We publish caricatures every week, but people only describe them as declarations of war when it's about the person of the Prophet or radical Islam," cartoonist Stéphane Charbonnier, known as Charb, told Der Spiegel in 2012. He was also killed in the shootings today.
Around the time of the 2011 controversy over its Muhammed issue, the magazine's editor noted that the publication had been sued 13 times by Catholic organizations but only once by a Muslim one. Below are some of the many Charlie Hebdo magazine covers taking aim at Christian icons and church leaders over the years: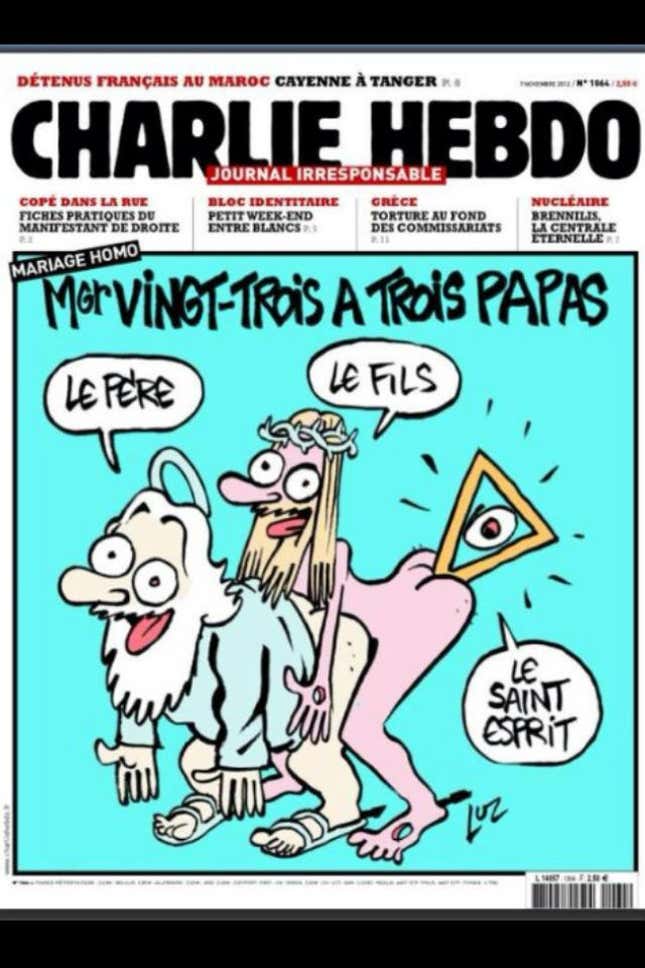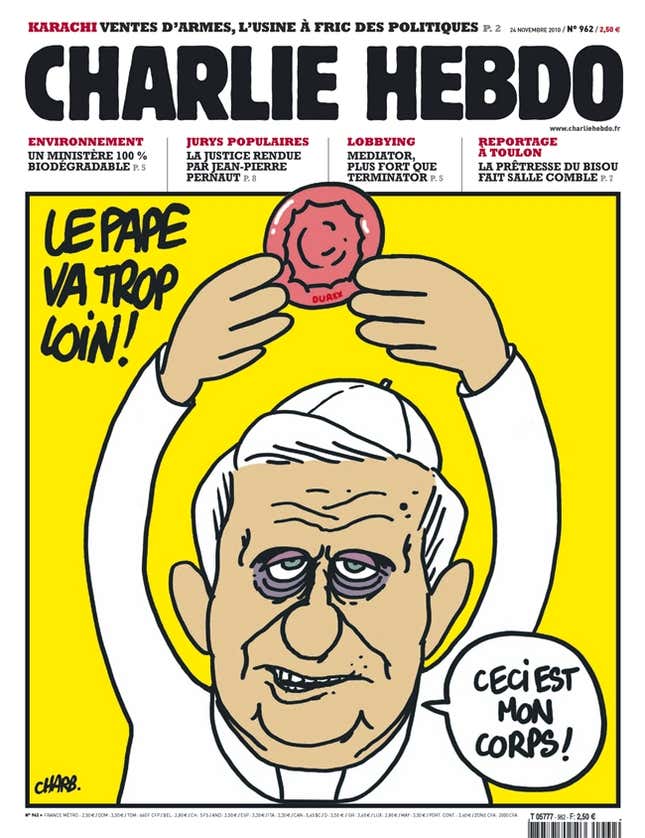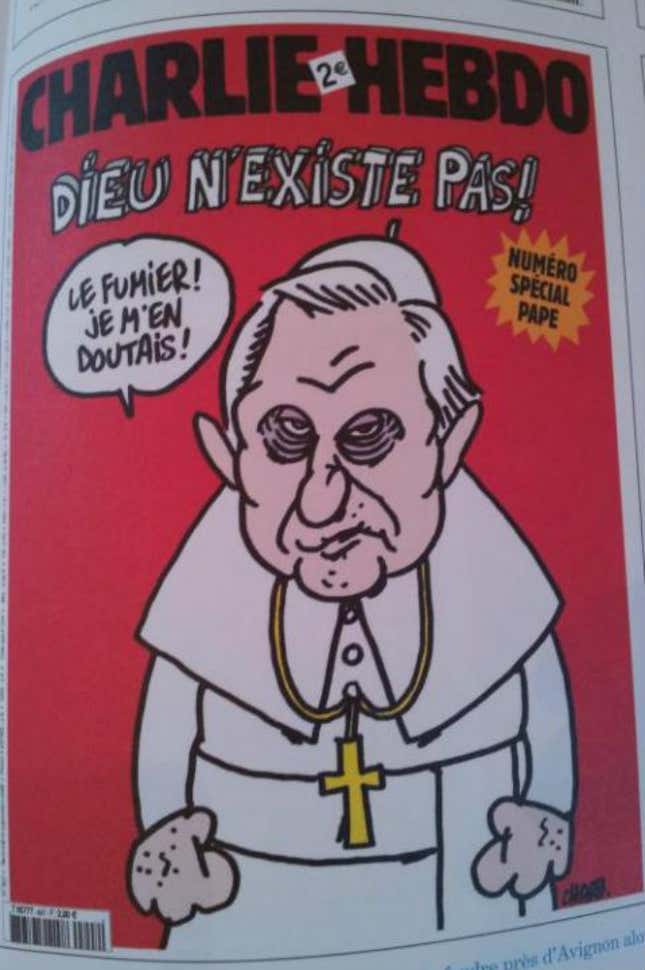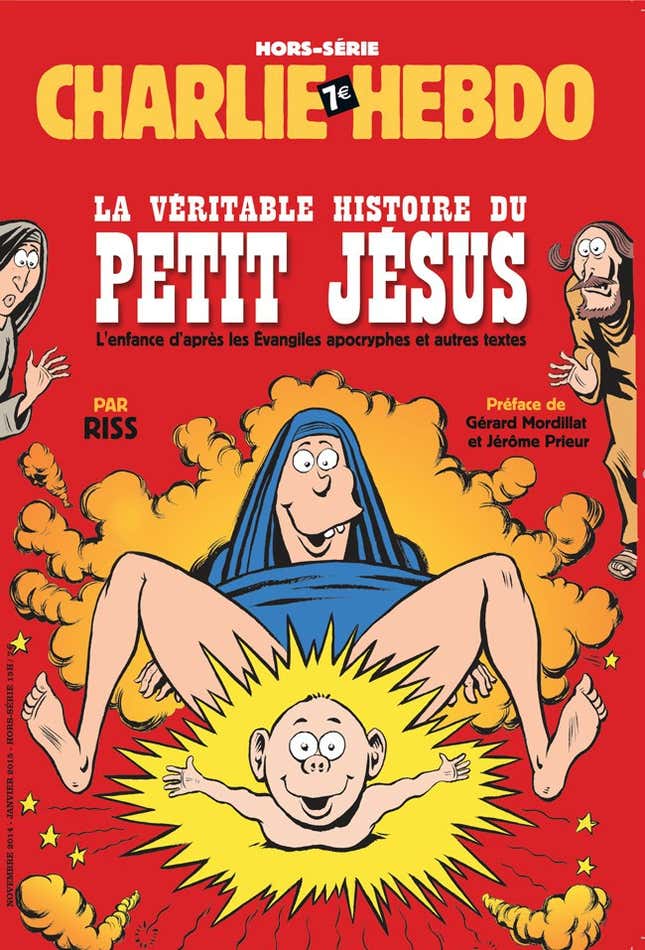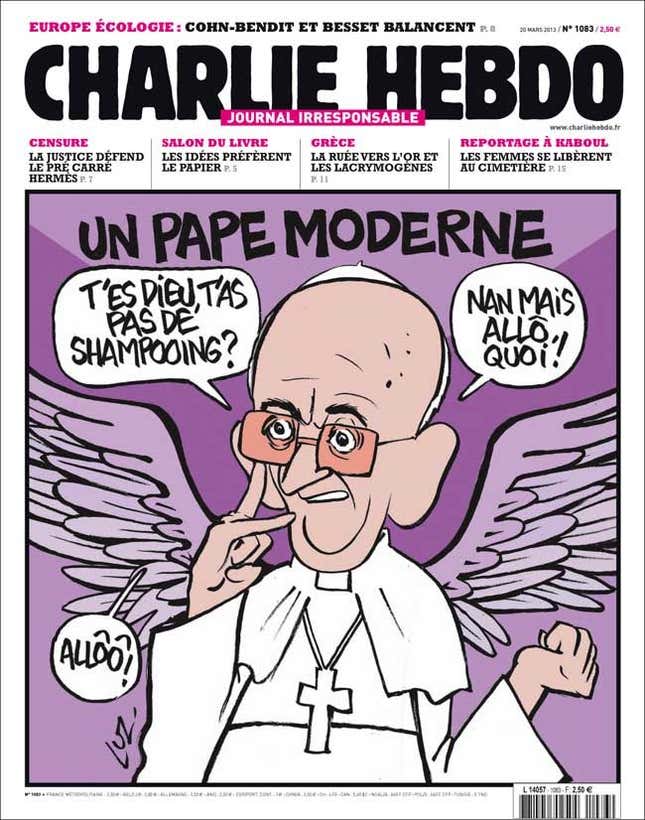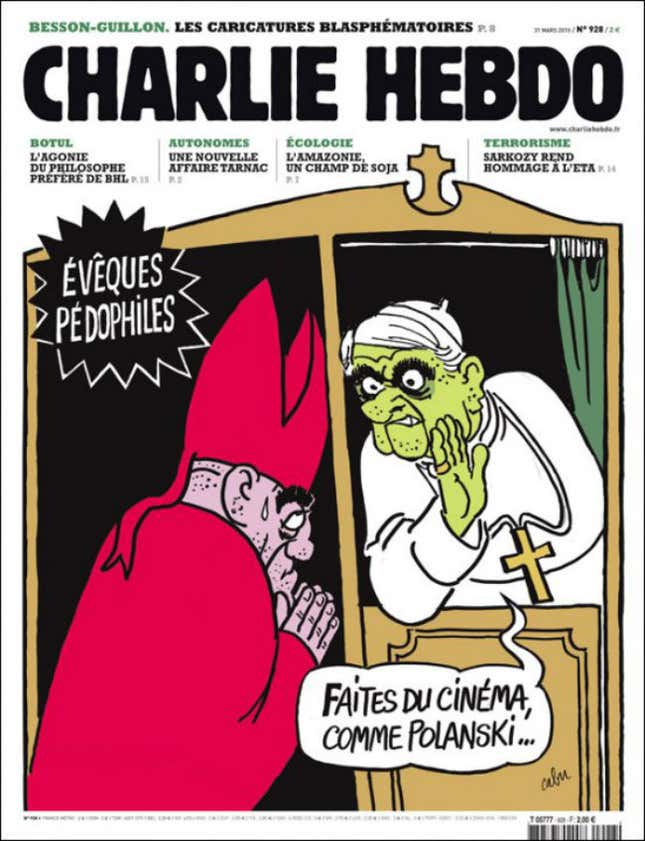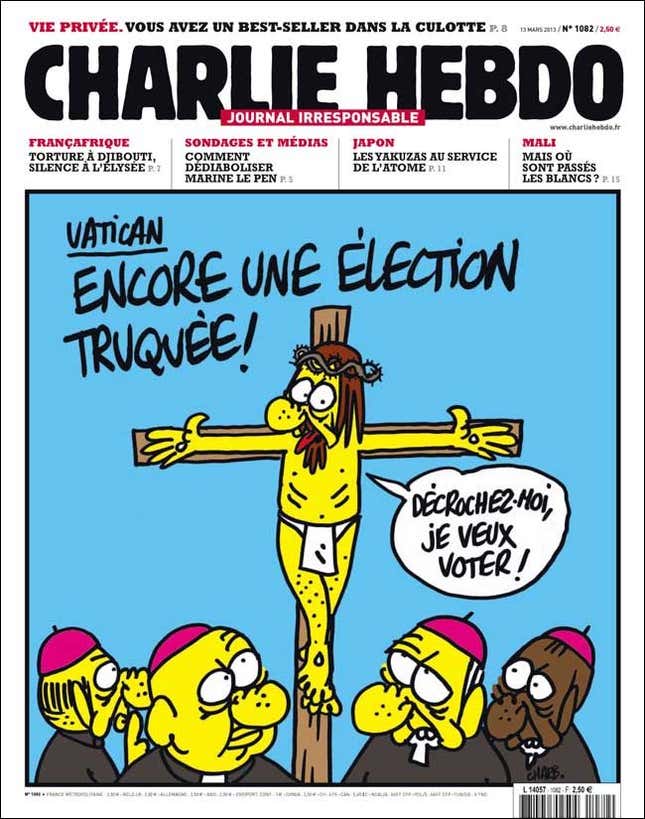 Quartz's full coverage of the attack in Paris can be found here.