Japanese fast-fashion giant Uniqlo is coming under fire for what critics say are harsh and dangerous working conditions at the Chinese factories that make its rainbow-colored array of low-cost skinny jeans and cashmere sweaters. Undercover researchers from the Hong Kong-based Students and Scholars Against Corporate Misbehaviour (SACOM) found that workers at two Uniqlo suppliers in southern China were being underpaid, overworked, and subject to unsafe conditions, including sewage-covered floors, poor ventilation, and sweltering temperatures.
"Low wages, excessive working hours, unsafe working conditions, heavy fines, harsh management style and ineffective platform for expressing workers' concerns are putting workers in a vulnerable condition," SACOM wrote in its newly released report. Activists from the group protested at outside of a Uniqlo store in Hong Kong yesterday. Fast Retailing, the parent company of Asia's biggest clothing retailer, said in a statement that it has inspected both factories and found "several problems, including long working hours," but that the company and SACOM "have different views on some of the issues described in the report." Fast Retailing said that it has urged the factories to improve conditions and that the company would check on their progress in one month.
The allegations could stymy Uniqlo's ambitions to beat out its rivals like Zara, H&M, and the Gap. Although Japanese sales are fairly stagnant, Uniqlo's overseas sales are surging, especially in China and South Korea, and it has plans to open 100 stores in China every year over the next decade.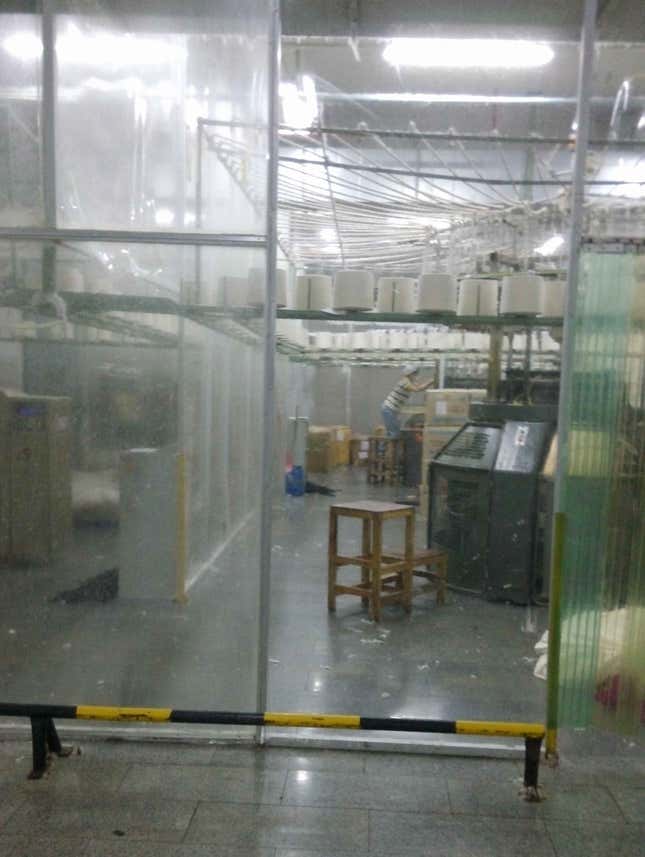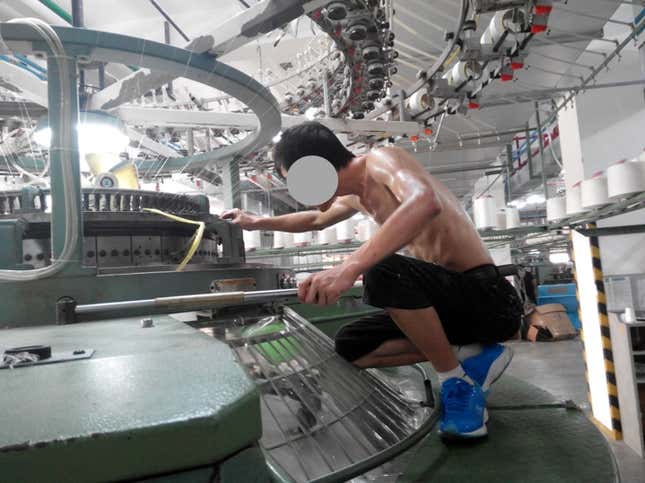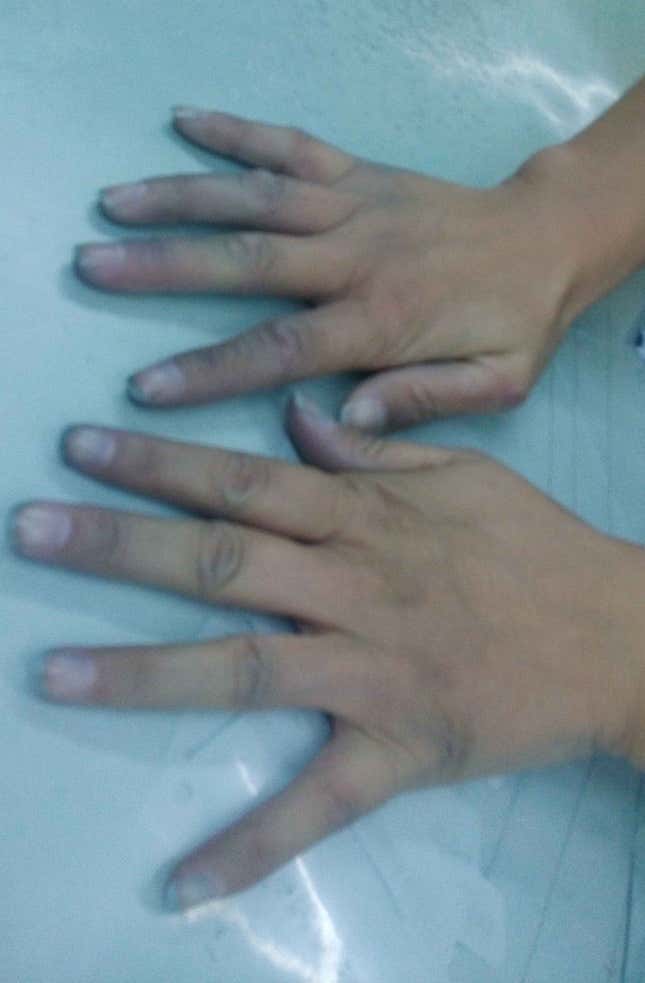 Conditions at Uniqlo suppliers in China' where about 70% of the company's products are manufactured, may blemish that campaign. According to SACOM, workers at Pacific Textiles and Luenthai Garment factories in Guangdong province were paid as little as one third of the average monthly salary of other urban workers in the province. As a result, most volunteered to do overtime—workers at Pacific Textiles worked on average an additional 134 hours a month, and at Luenthai, 122 hours. Workers at Pacific were still paid only 1.5 times their base wage instead of the legally required two times.
Conditions for workers included sewage-covered floors that made electrical accidents more likely—in July last year, one worker died when an electrical leak from a machine touched the sewage. Employees in the knitting department have to do their work while standing on small, two-meter stools. Temperatures in that department were known to reach about 38°C (about 100°F) and sometimes caused workers to faint. SACOM also found that trade unions at both factories were ineffective at representing workers concerns.
It may be difficult for Uniqlo to argue that it was unaware of these conditions. According to a worker at Luenthai who was interviewed by SACOM, a Uniqlo representative came every Tuesday and Thursday to visit the factory.