After years of on-again, off-again drama, one of the most coveted boxing bouts in history is inching closer to actually happening. Manny Pacquiao has agreed to fight Floyd Mayweather on May 2 (Mayweather's desired date) at the MGM Grand in Las Vegas (Mayweather's desired venue) and will accept a 60-40 split of the purse—the 60%, obviously, going to Mayweather.
And if Mayweather agrees (you would think he'd have little to quibble with, but he's been dodgy for years about committing to the matchup) then a dramatic subplot will emerge. Pacquiao has an exclusive deal to broadcast his fights on Time Warner-owned HBO, while Mayweather has a lucrative deal with rival Showtime, owned by CBS. The two media giants will have to figure out how the bout can be broadcast simultaneously on both networks, assuming Pacquiao will not break ties with HBO and allow a Showtime-only broadcast.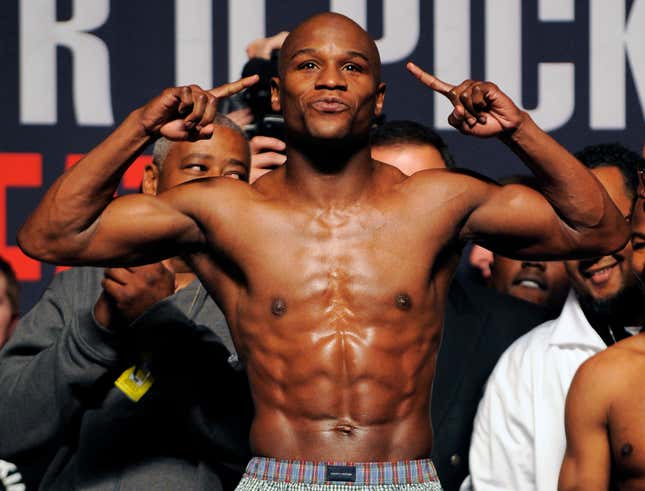 A collaboration between the cable networks would not be completely without precedent. In 2002, HBO and Showtime (which was then owned by Viacom) worked together to co-broadcast Lennox Lewis' bout with Mike Tyson. HBO and Showtime spent 15 months hashing out a deal.
If Pacquiao v. Mayweather happens May 2, HBO and Showtime would have less than four months to agree on a deal. Executives from the two companies reportedly held preliminary talks in August; it's unclear if any progress has been made since then.
There are a lot of factors they'll have to consider. Which logo will appear on screen? Which announcers will be used? Who will produce the broadcast? HBO and Showtime will have to somehow agree on whose people will perform what specific functions during the broadcast.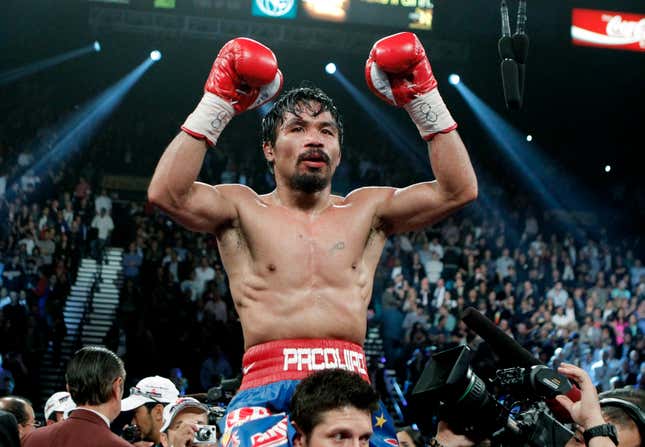 And if that doesn't yield enough drama, consider this potential twist: it's possible that one or both of the companies' standalone streaming services will have their debut before May 2. HBO may have its internet-only version ready for the April premiere of Game of Thrones. A standalone Showtime option is expected to be available sometime this year.
Despite the numerous intricacies involved, the networks have a good reason to cooperate. The mega-fight would likely gross upwards of $200 million and enter a record number of living rooms, making it easily the most lucrative fight ever. Both HBO and Showtime would be in for a huge windfall.
As for Mayweather, he's one of the greatest fighters ever and has nothing left to prove, except that he can squash Pacquiao—the only fighter in his era believed to be capable of beating him. Without the Pacquiao fight, Mayweather's legacy is incomplete.
But like Pacquiao and Mayweather, HBO and Showtime have to put aside their differences in order to give the people what they want.