Of the many, many man bags that marched the runways at recent menswear fashion weeks in London, Milan, and Paris, the whale sighting at Thom Browne may have been the best. What appeared to be a luxe, black leather bowling bag from the front, tapered down to a tail with two padded flukes. A gold zipper across the front made its mouth.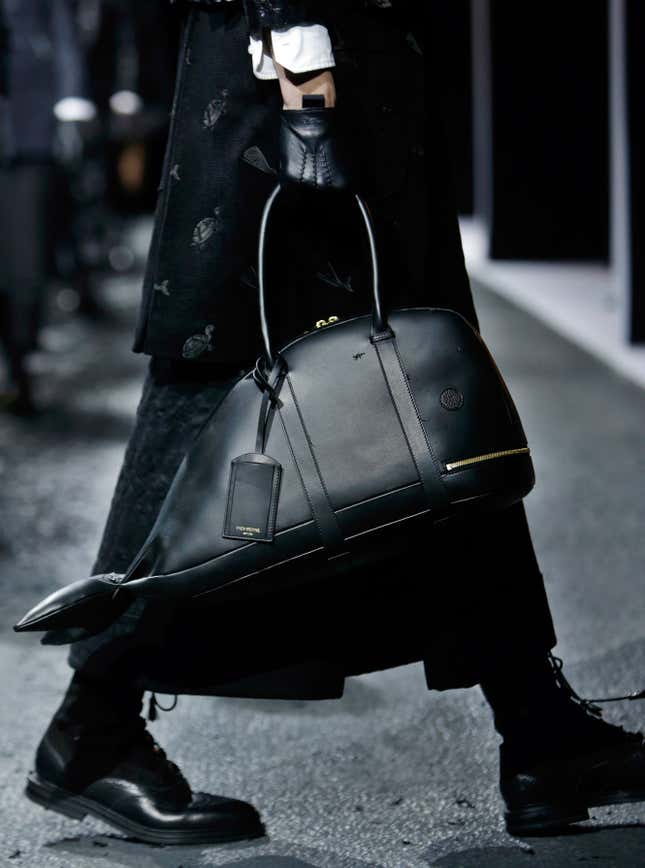 To wit, these bags are more than mere accessories. At present, man bags—whether duffels, totes, clutches, backpacks, or whales—represent nearly a fifth of the luxury handbag business, according to estimates from Euromonitor.
That's because they don't come cheap. According to Euromonitor's estimates, the market value for man bags has more than doubled over the past decade, with men now spending in the neighborhood of $6 billion per year on luxury bags. But the quantity being purchased over the same period has grown rather modestly: just under four percent, on average, per year over the same period—less than half as fast as the growth in revenue. Simply put: guys are shelling out more money per bag.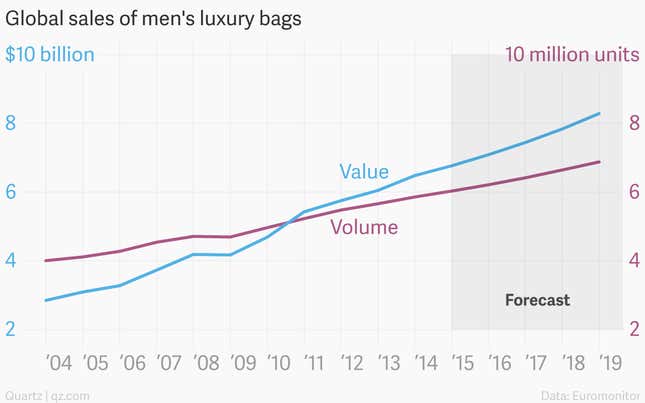 Some of this may be down to post-metrosexual men who are accustomed to more fashionably ambitious carryalls than the briefcases of yesteryear, and willing to spend big on one. But it's also likely to do with the climbing costs of raw materials. Thanks to a shrinking herd of US cattle, the price of leather is surging, and high-quality hides are essential to constructing many of these bags. Both LVMH and Kering (which owns Gucci, Balenciaga, and Bottega Veneta) have invested in crocodile management, alligator farms, and tanneries to help control the quality—and presumably, the price—of more exotic skins.
And with accessories making up nearly 30% of the luxury market overall, it pays for those companies to guard their bag margins. While the estimated 5.9 million luxury man bags purchased in 2014 may pale in comparison with women's 25.6 million, the men's market looks less volatile, performing better during the recent recession but not quite as well during the upturn: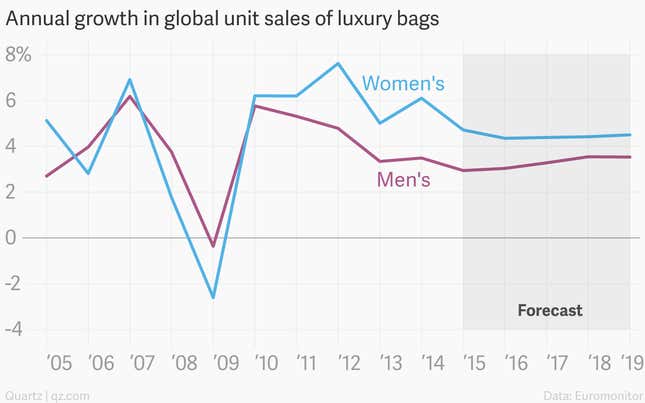 Between snorkel-embossed Hermés satchels, technicolor Burberry totes, and pixellated plaids at Dior Homme, here is a selection of the man bags designers sent down the autumn 2015 runways. Louis Vuitton suggests you double up.
Armani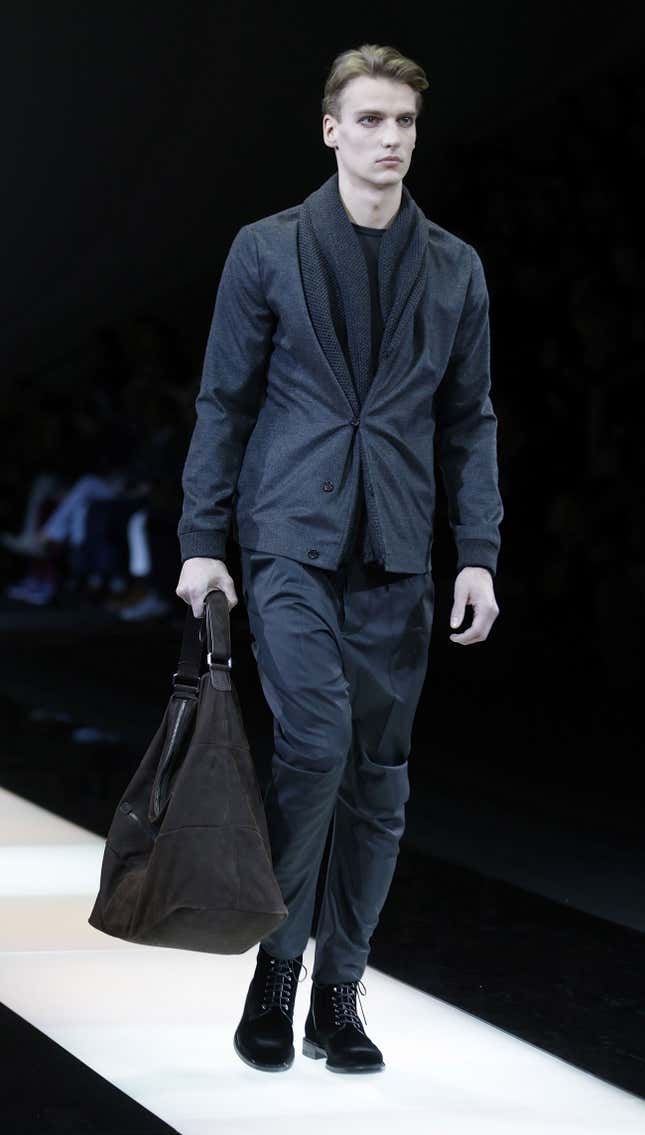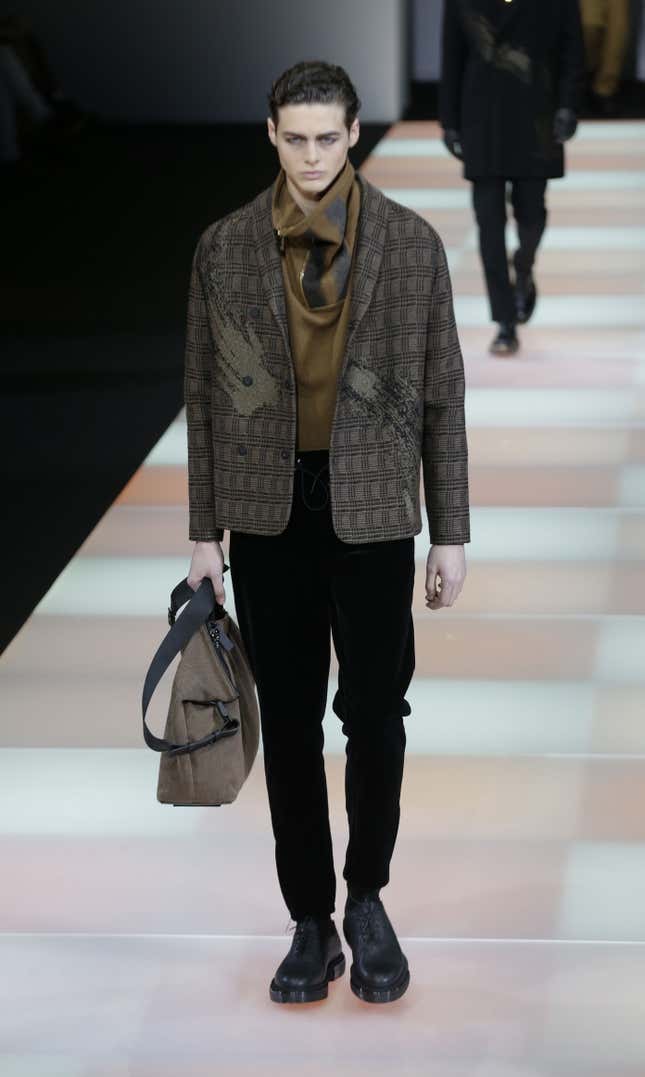 Bottega Veneta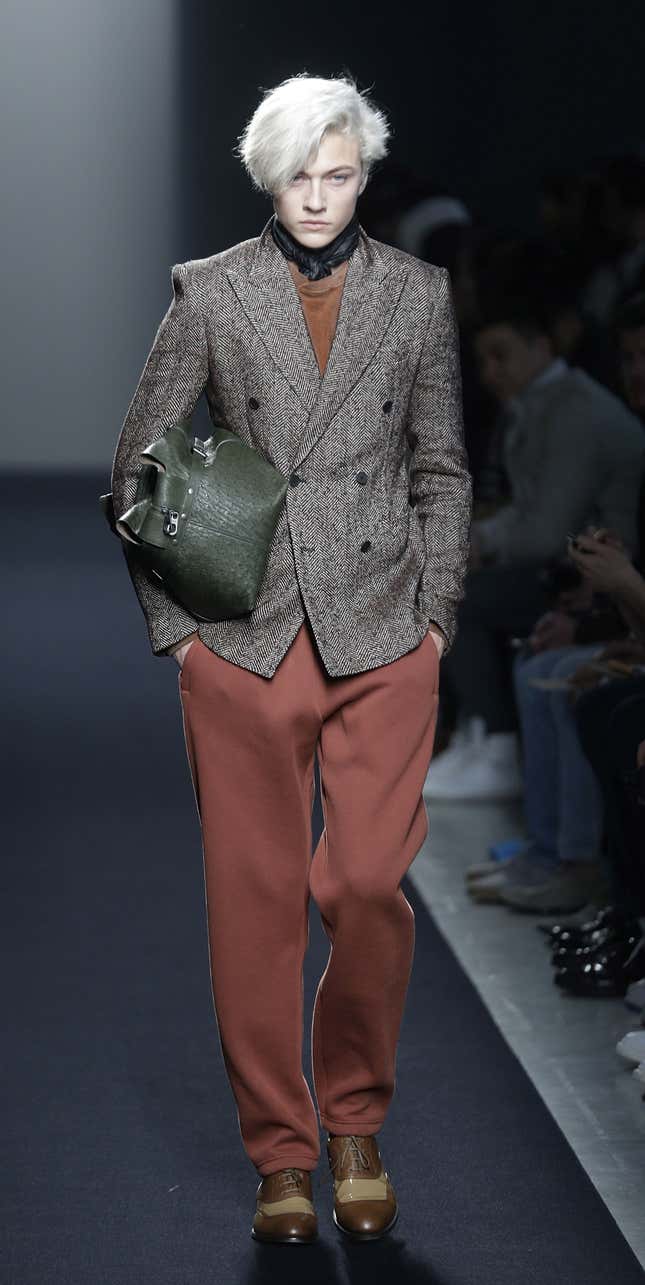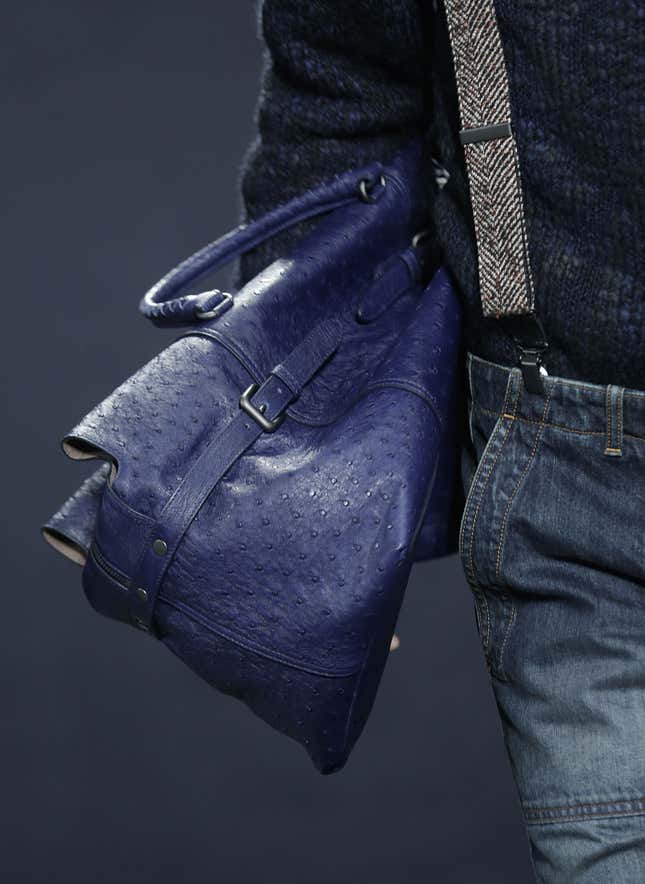 Burberry Prorsum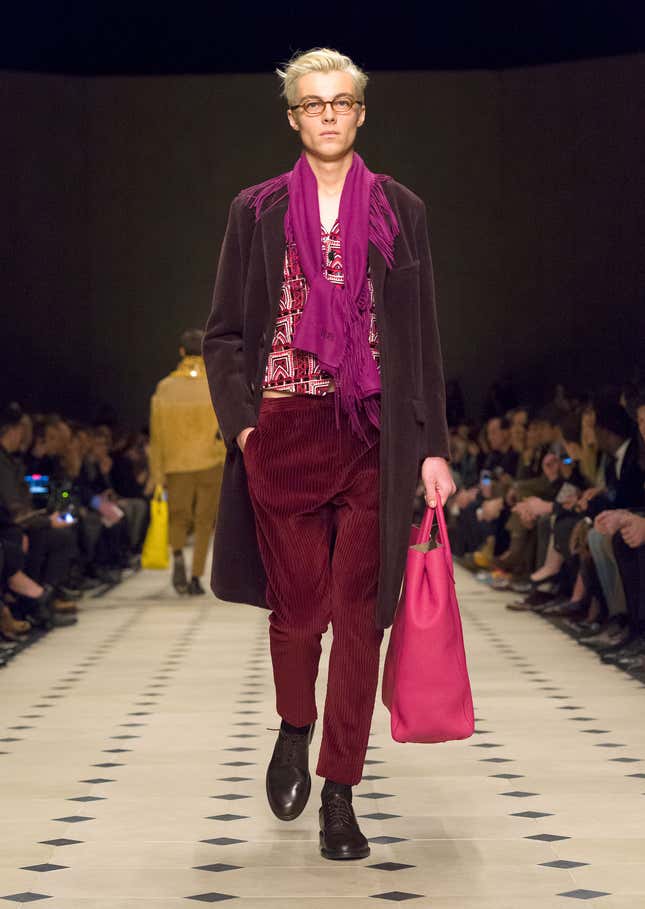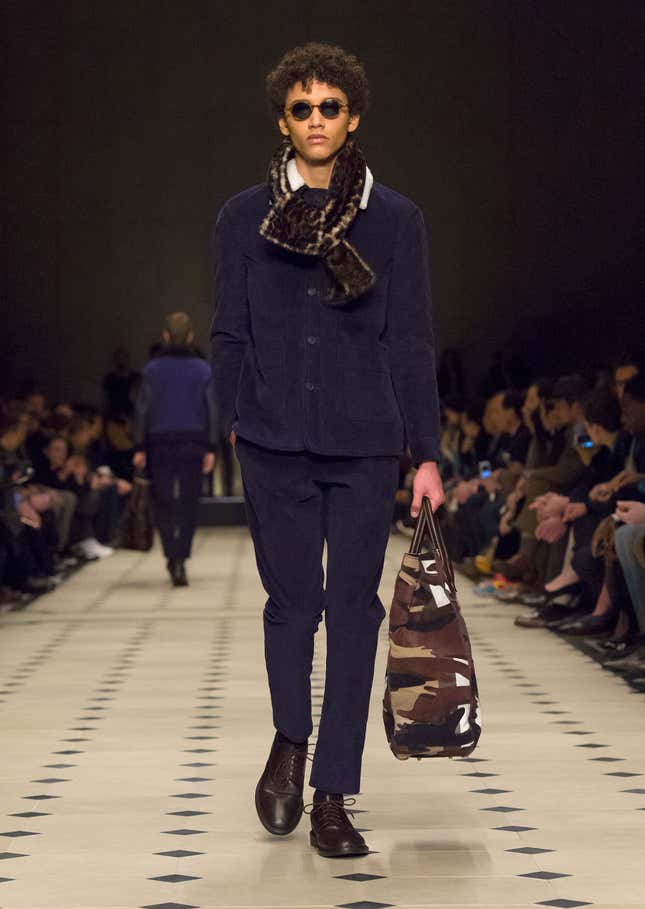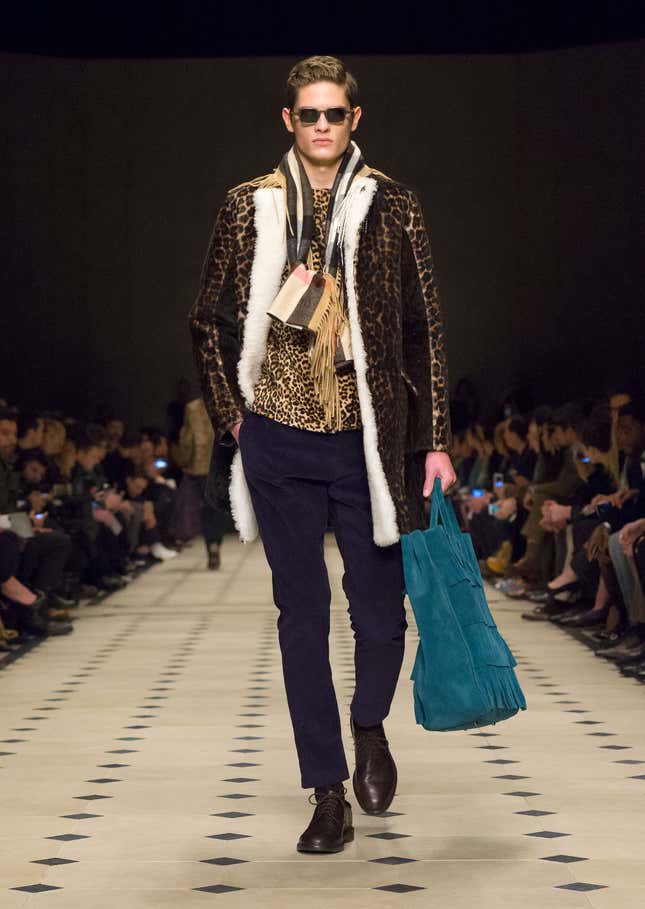 Canali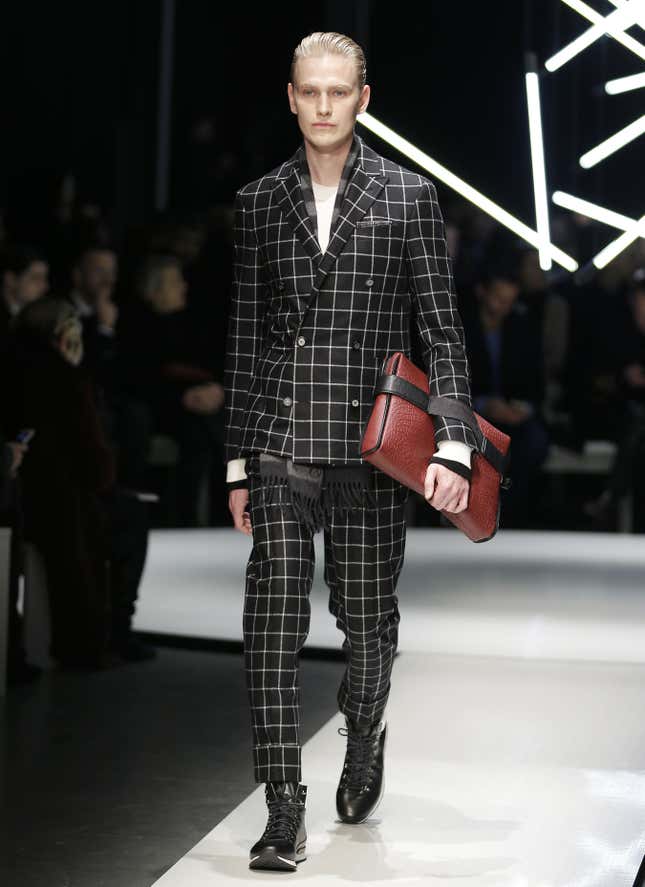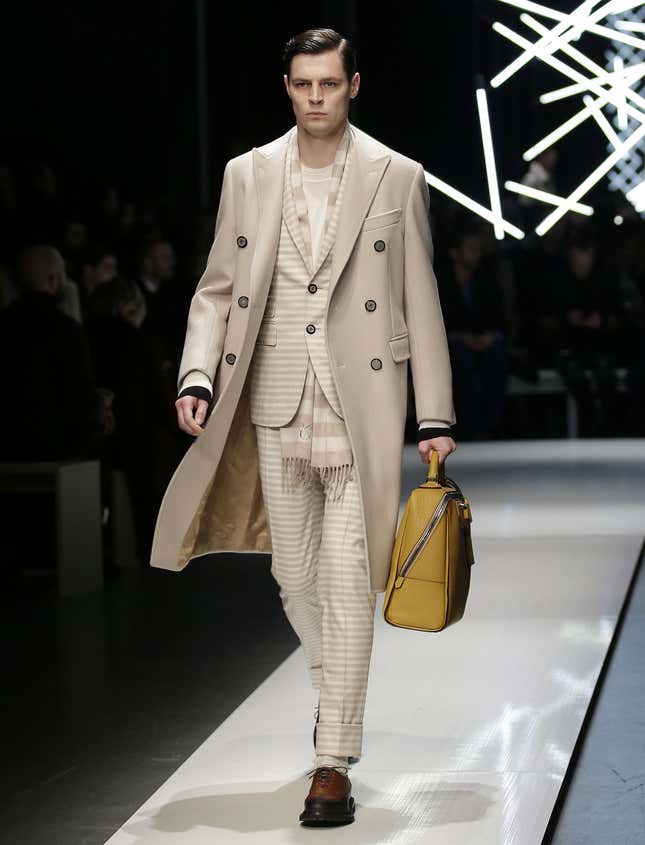 Dior Homme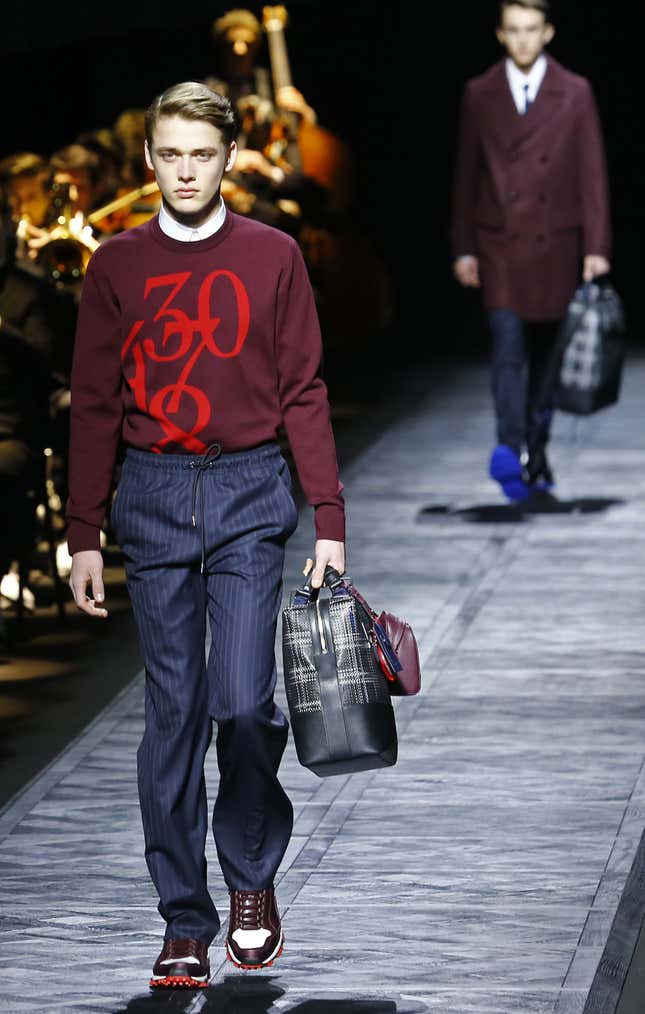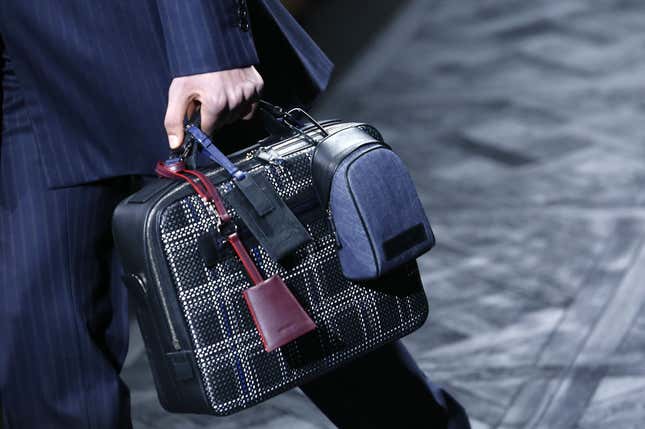 Dolce and Gabbana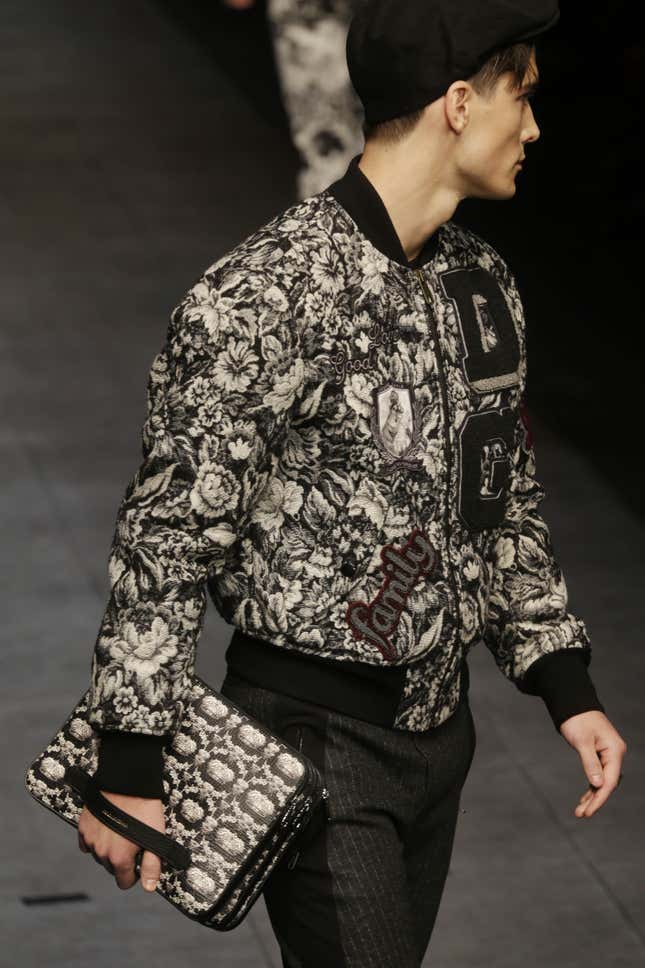 Fendi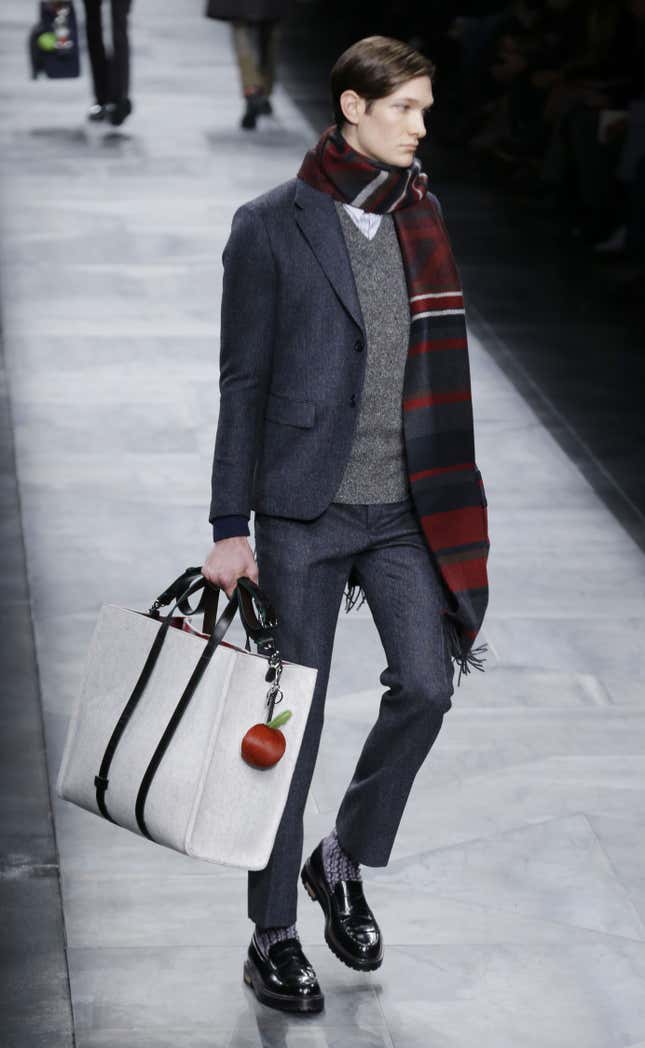 Gucci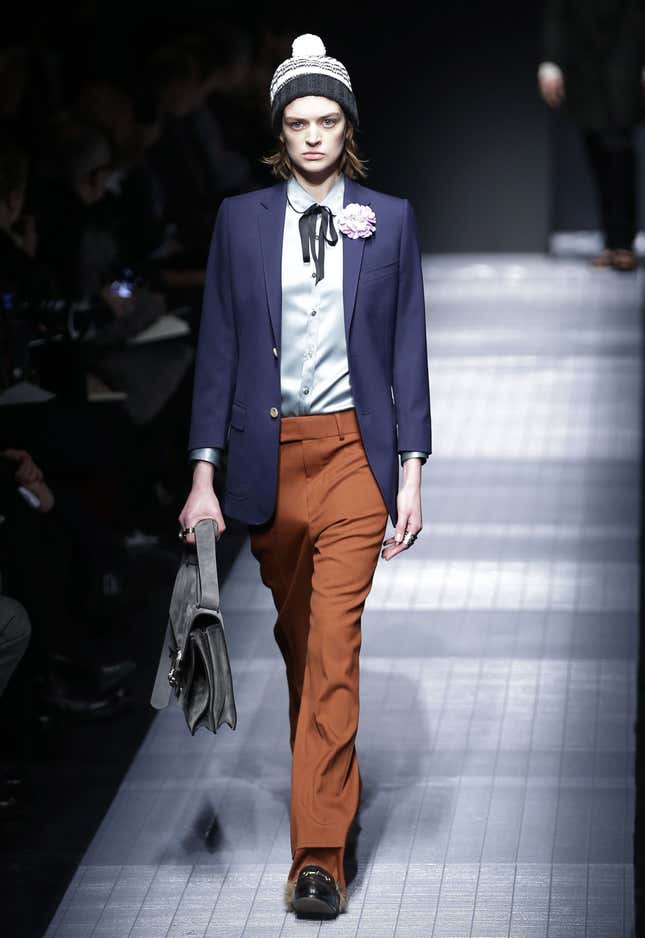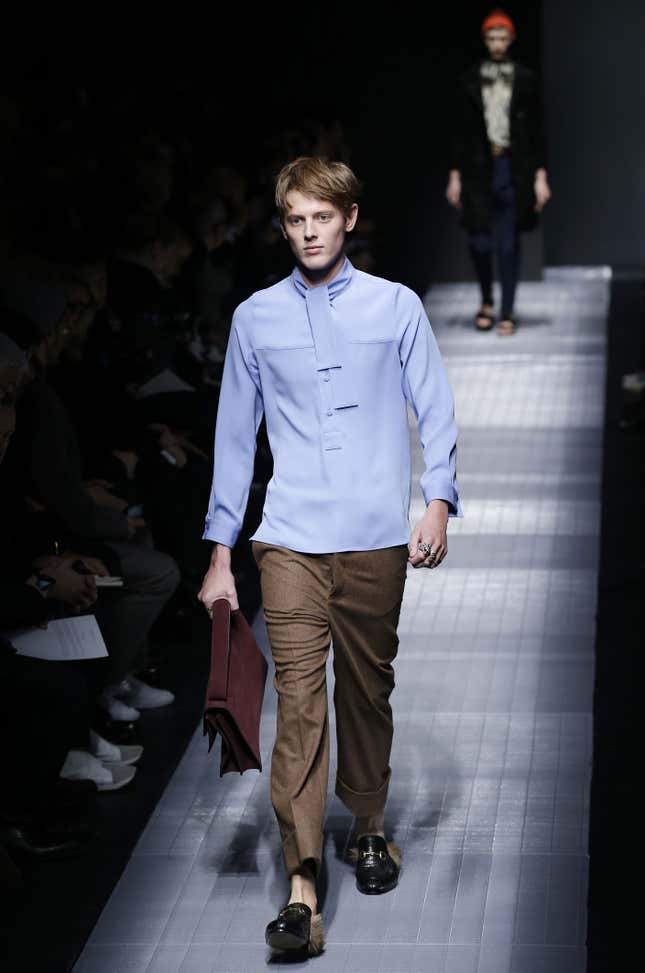 Hermés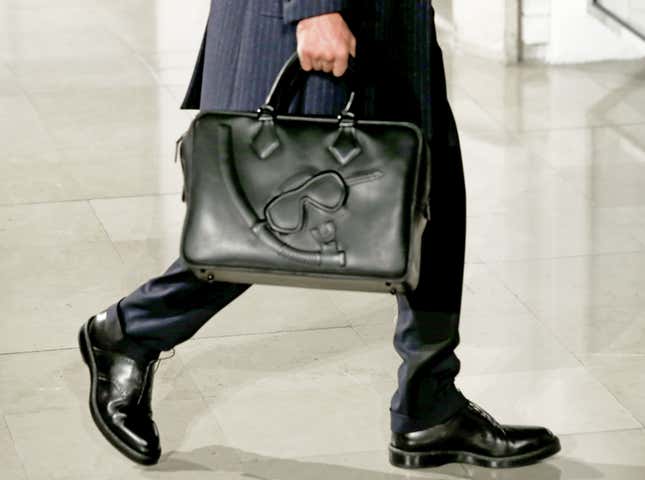 Kenzo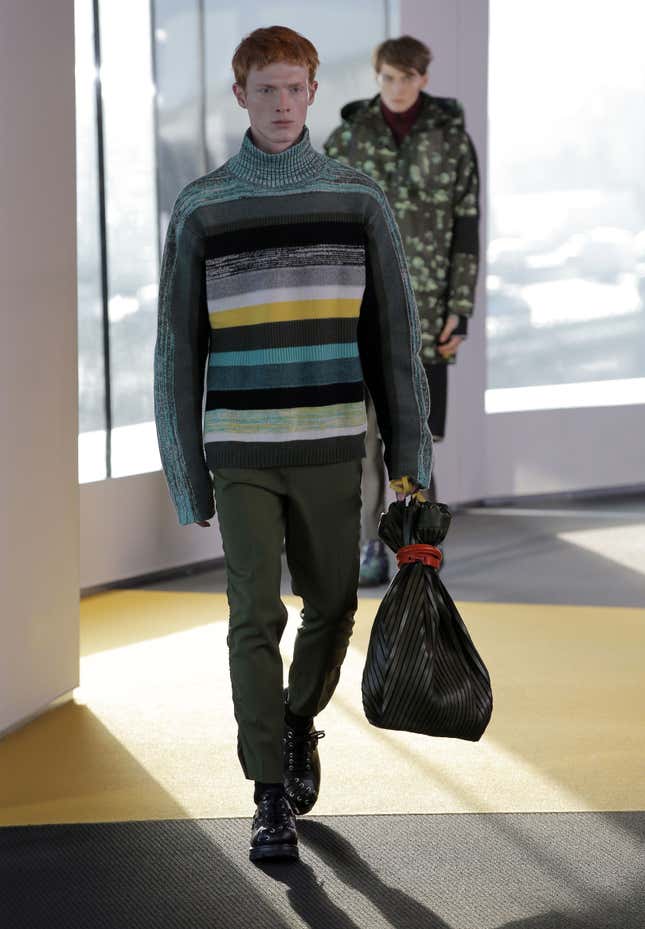 Louis Vuitton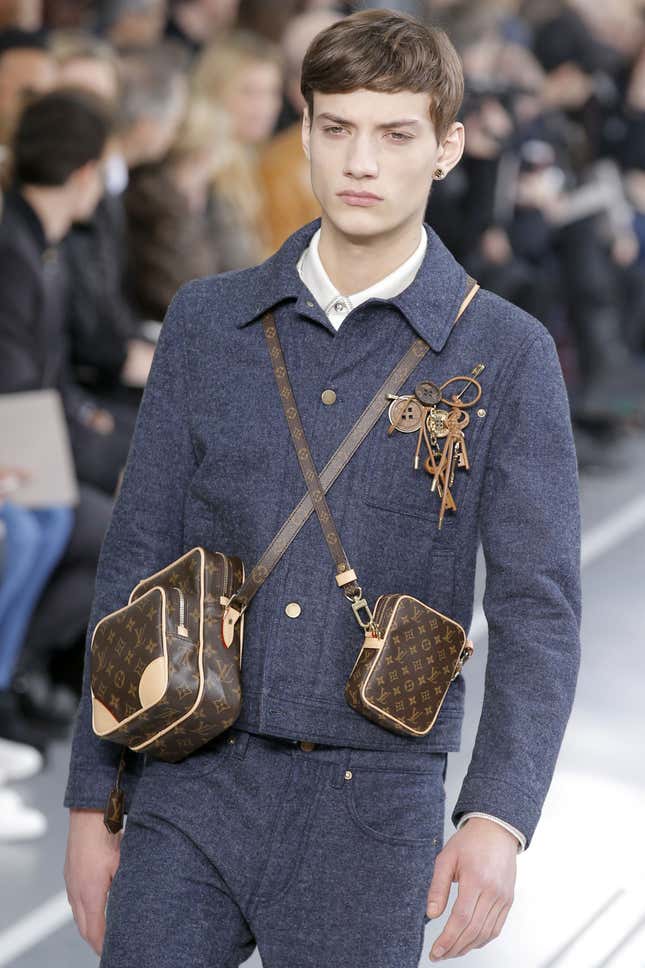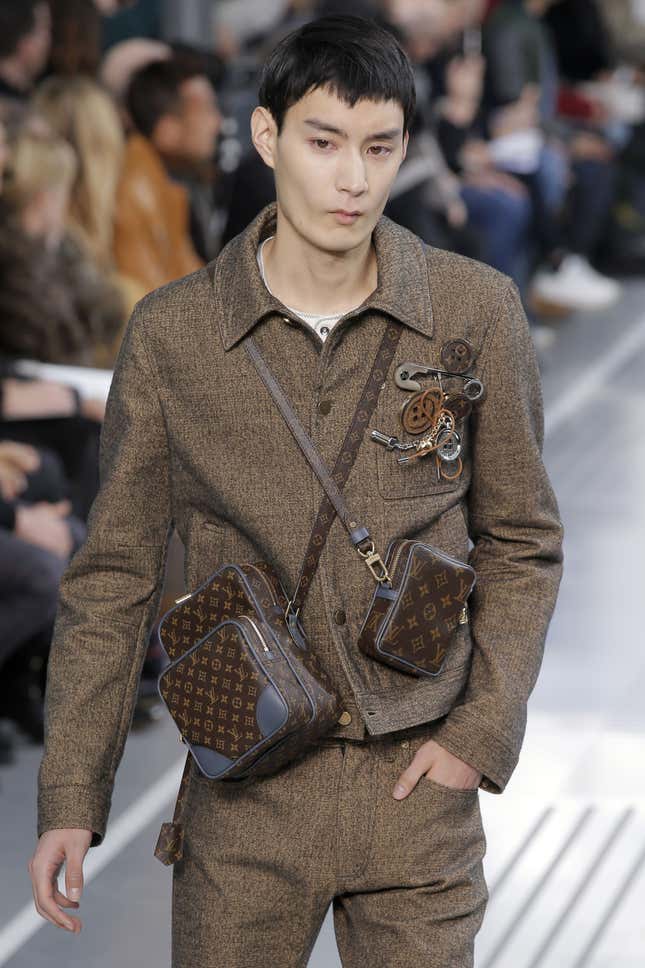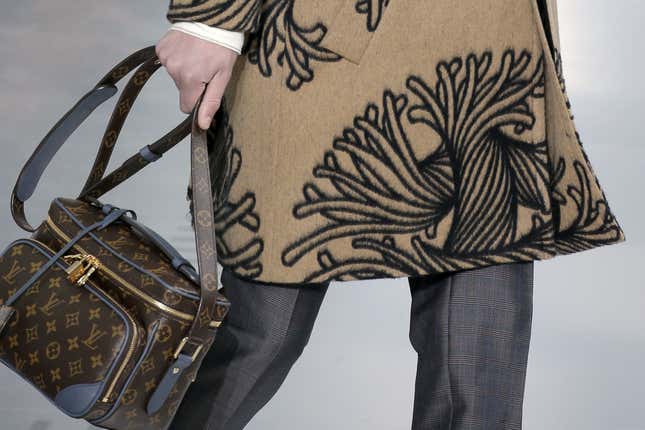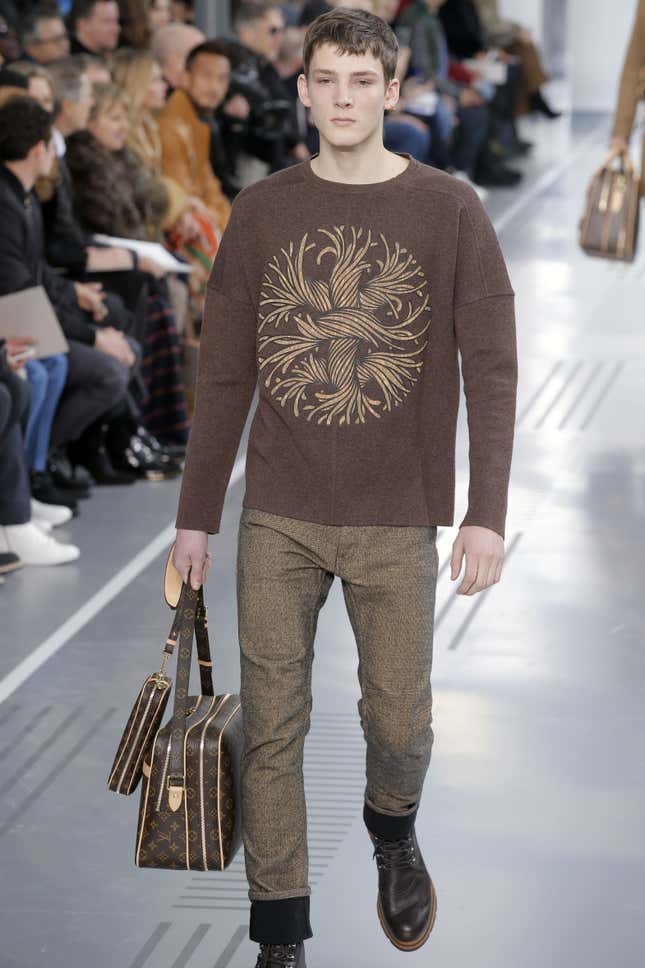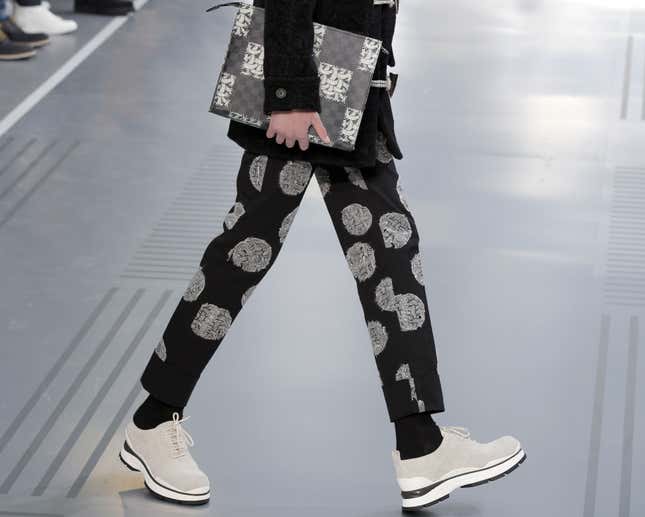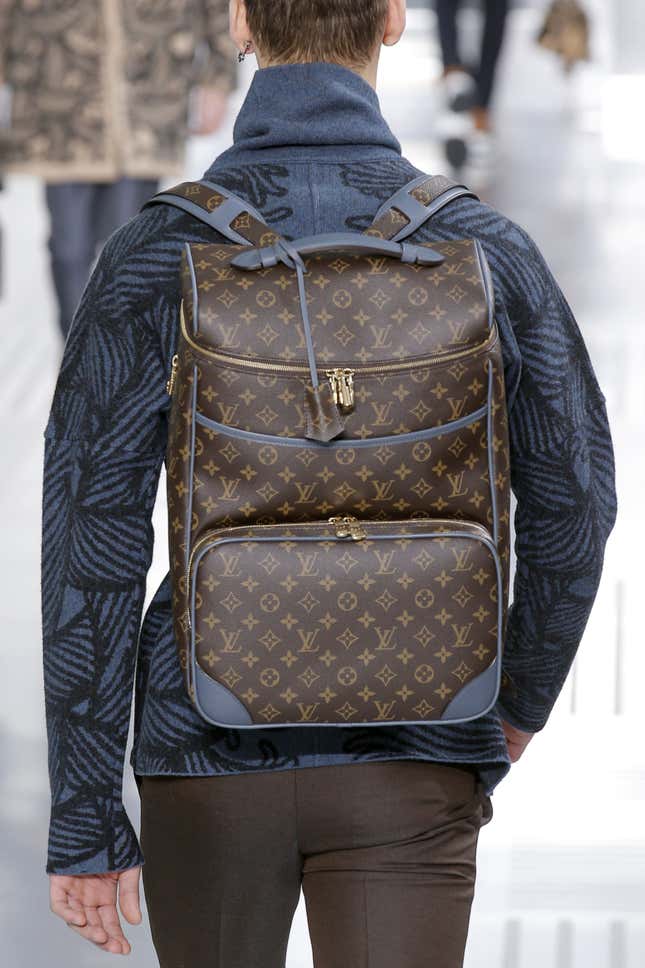 Moschino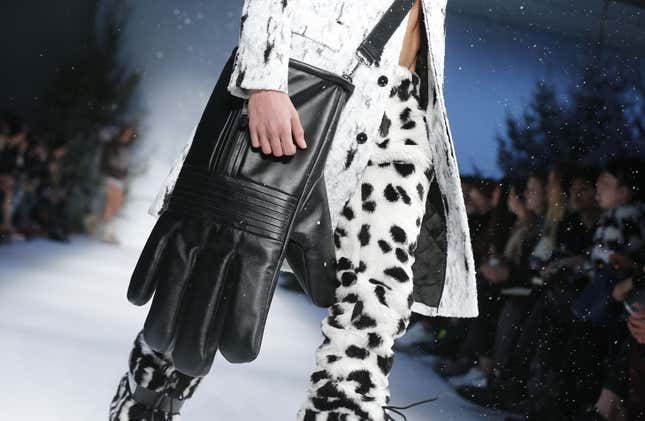 Paul Smith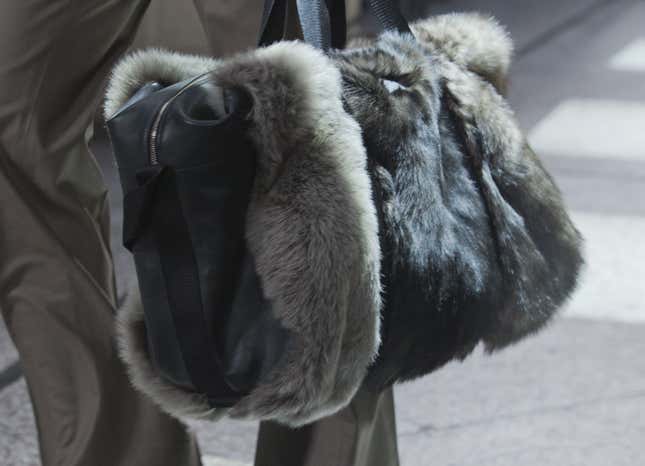 Prada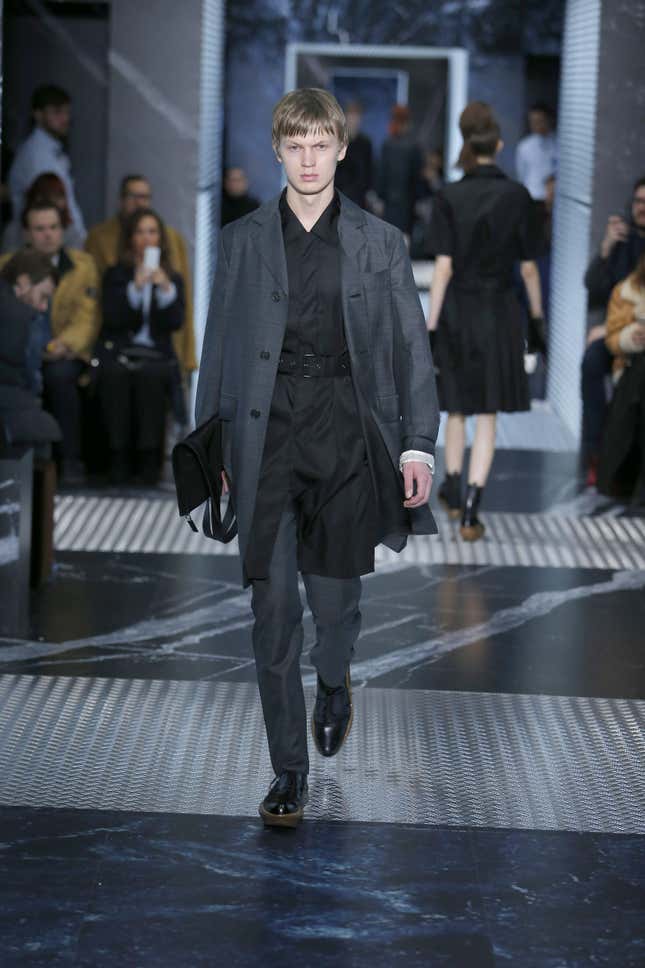 Salvatore Ferragamo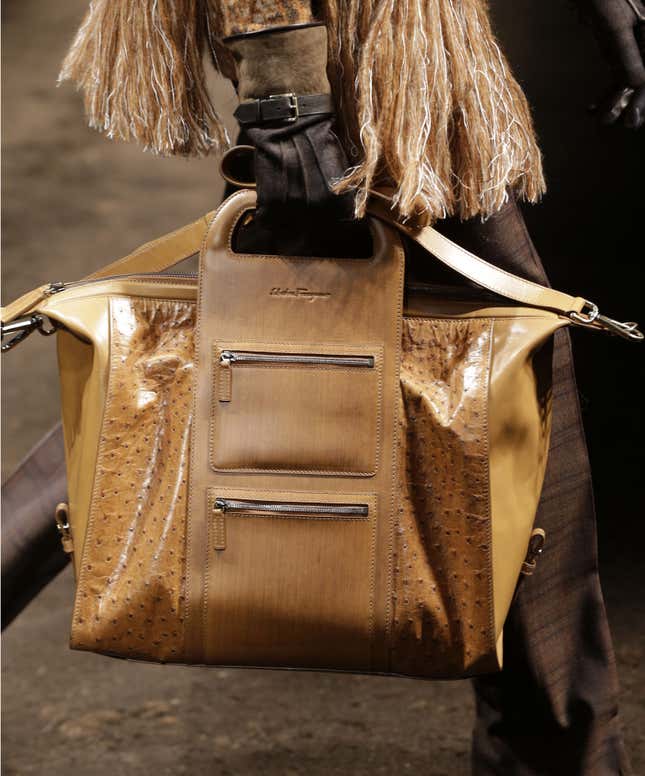 Thom Browne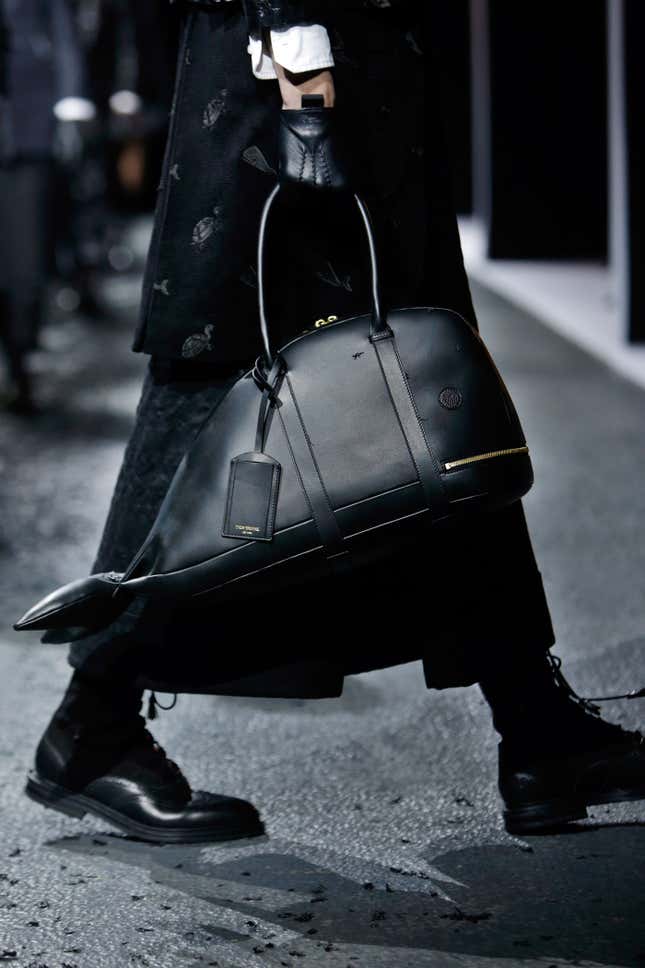 Valentino