For six months starting on May 1st, Milan is hosting the World Expo, which has been held every five years since 1851 as a showcase for human progress. The Expo is also prime venue for some incredible architecture-gazing, with grand displays of engineering and soft power on display.
Of the 53 countries constructing pavilions, China is building not one, but five. Aside from its monumental national pavilion—the second largest after Germany's—the country is represented in four of the five corporate pavilions, mostly co-conceived with foreign architects.
Like many pavilions in the Expo, the designs of the Chinese-sponsored buildings are nothing if not adventurous—even though president Xi Jinping has called for an end to "weird architecture"  like the infamous "Giant Trousers" of Beijing, designed by Rem Koolhaas and Ole Scheeren.
These cutting-edge World Expo designs could be a sign that China may still yet swing back toward radical architecture—or maybe these designers just didn't get the memo in time:
1. China pavilion: "Land of Hope, Food for Life" by Tsinghua University in partnership with New York-based architecture firm studio Link-Arc is meant to signify a "cloud hovering over a field of hope."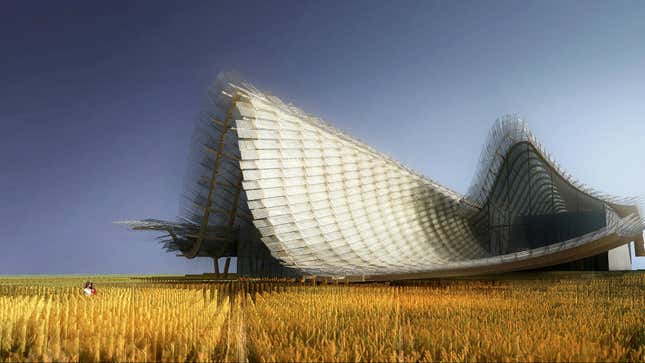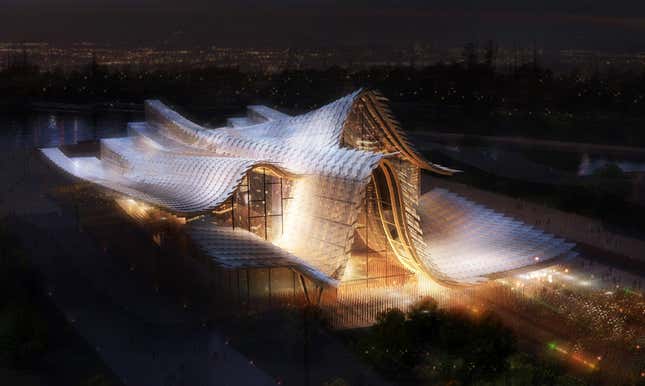 2. China Vanke pavilion: "A Venue to Foster Joy and Harmony for the Chinese," designed by American architect Daniel Libeskind, has been likened to soft served gelato.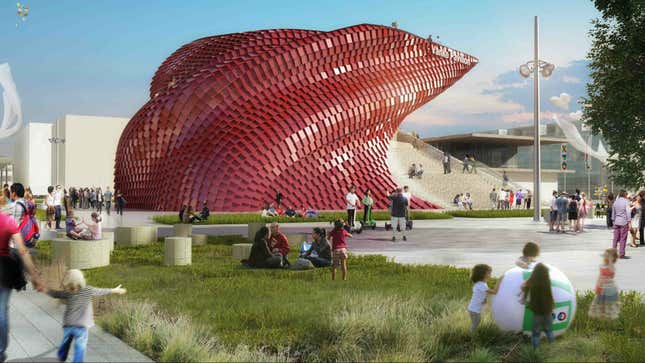 3. China Corporate United pavilion: "Seeds of China" by Tongji Architectural Design and Research Institute uses the DNA helix as its central metaphor.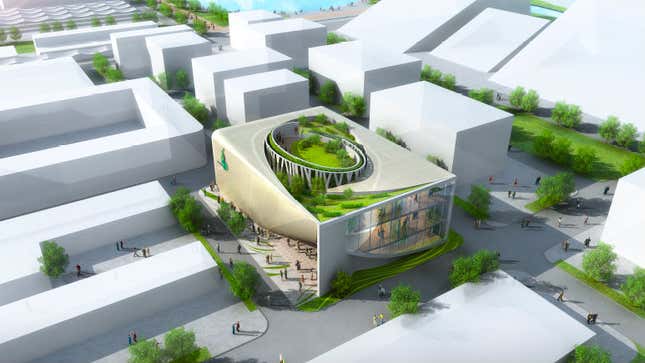 4. Kip International School pavilion: "Attractive territories for a sustainable world," by the Italian engineering firm Rimond in collaboration with architect Tony Marincola, follows an agrarian village theme. The Chinese Investment Xineng Technology and Development Company is a major sponsor.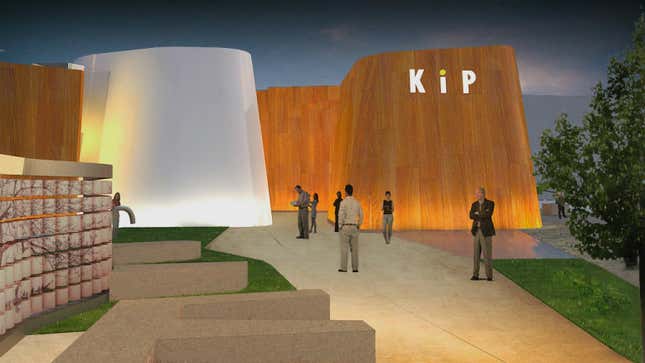 5. JooMoo pavilion: "Amazing Asia" by the Rome-based firm Nemesi & Partners (who also designed the Italian pavilion) explores the theme of water in the warped structure animated by dramatic graphics projections.