See that? That little purple squiggle in the corner of the chart below? Thats's an oil rally. Prices for the US crude benchmark are up about 15% since Wednesday (and the international equivalent, Brent crude, is up 19% in the same span).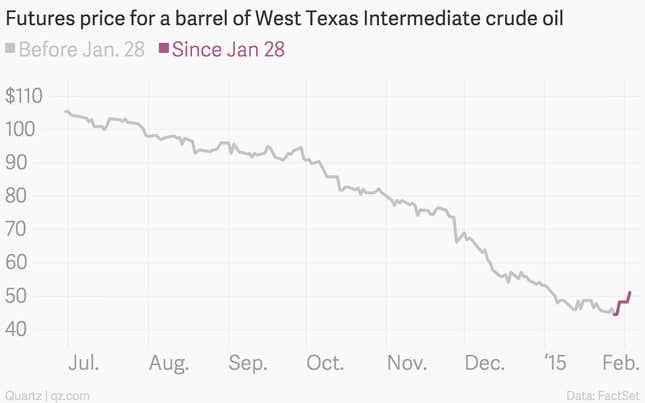 It's not much—and some aren't so sure it will last—but, coming after months of precipitous decline, it's something.
One possible reason: Oil companies are idling some of their rigs in the US, as stockpiles rise and cost-cutting spreads. That might have given black gold a boost.