The rig count fell again.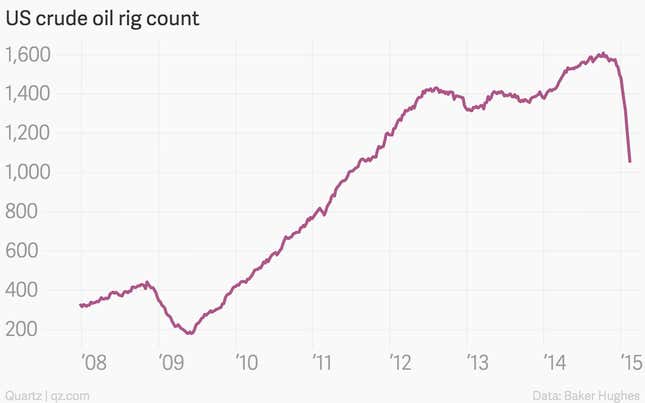 And prices are up.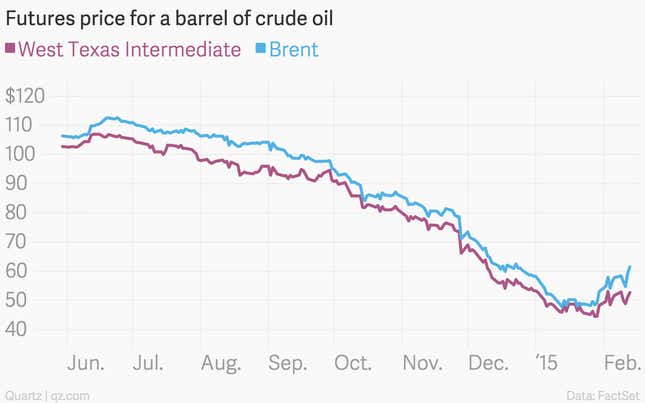 But so is production.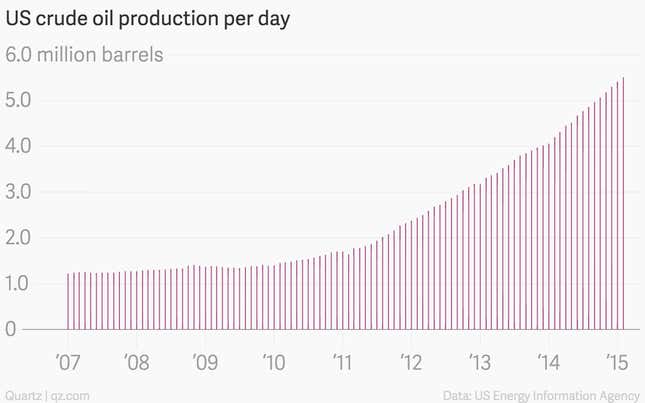 And so are stockpiles of the black stuff.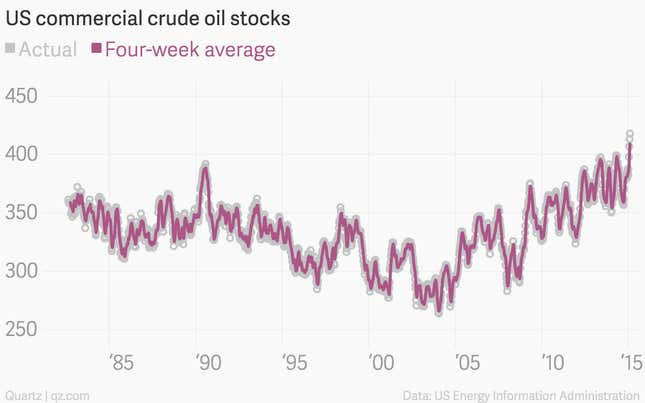 In fact, the US Energy Information Administration hasn't seen a slowdown in production for any of the major regions it tracks since oil prices started falling in June.
But that's a monthly report, and with all the energy industry layoffs and spending cuts, maybe production will start to slow down. Business Insider thinks the production bump is all about oil companies playing chicken with their balance sheets, so maybe not. We'll see. At least gas is still cheapish.