Seoul-based fashion label Kye may be best known at home for its K-pop connections, but on Feb. 12 at New York Fashion Week, designer Kathleen Kye showed she's ready to go global.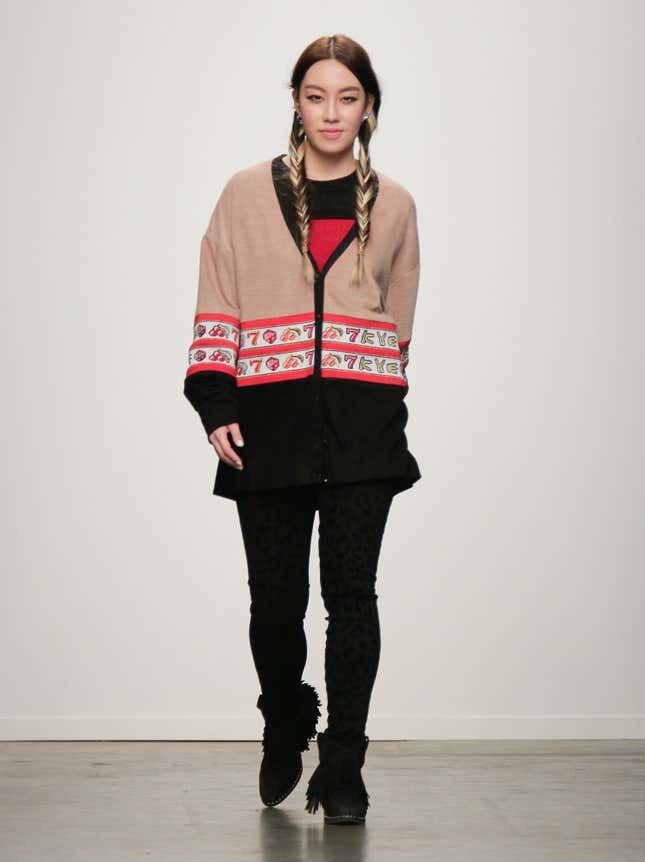 Kye started got her start at New York Fashion Week through Concept Korea, a group show sponsored by the South Korean government, and is now in her third season showing solo.
This season men's and women's looks included over-sized varsity sweater vests, red plaid cowboy shirts, plush furry pullovers, and leather sweatpants. Casino-inspired accents—think hearts, cherries, dice, and lucky sevens—abounded, and were paired with thigh-high grey ribbed socks and fringed ankle boots (for the ladies) and Dr. Marten boots (for the guys).
The overall effect could verge on costume, but as individual pieces, the garments worked.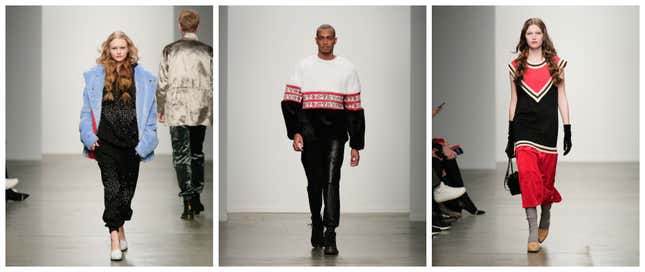 "It can just fit into your wardrobe," said Leigh Lezark of the Misshapes, one of the fashion industry's favorite DJs, who mixed songs by Theophilus London, Kanye West, and Spank Rock, for Kye's show. Lezark wore a Kye varsity jacket that paired easily with her black pants and heels.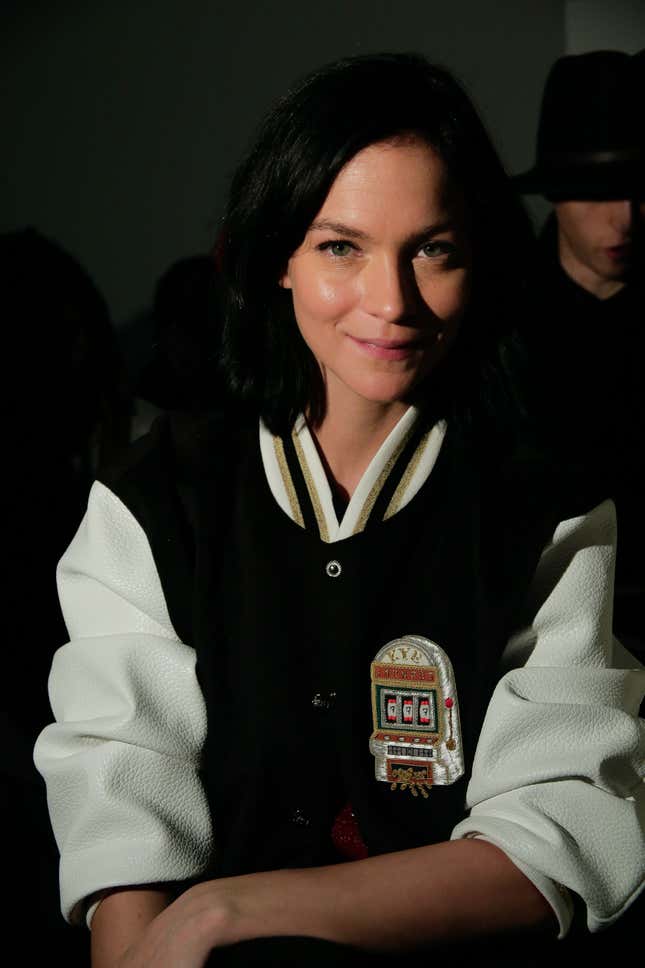 Lezark compared Kye to Jeremy Scott, another designer beloved by musicians for his fresh, fun, and never nostalgic aesthetic. If Kye wants to conquer the west, she could do a lot worse for a role model. (If you remember Katy Perry's halftime costumes from the Superbowl, you know his work.) Indeed, Rihanna has already worn one of Kye's plush faux furs, and at this season's show, the rapper 2 Chainz sat in the front row.
"I just thought it was nice," he said, after the last model left the catwalk.
"I'm going to have to make him like, extra, extra big size," said Kye.