Quicker, lighter, and more comfortable, wooden bikes may soon be the solution to the heavy steel bikes people have enjoyed for centuries.
Amsterdam-based designer, Paul Timmer, built a wooden bike by hand using solid ash. And for the custom black aluminum parts like the bike's bearings and structures that hold the wheels in place, he used 3D printing.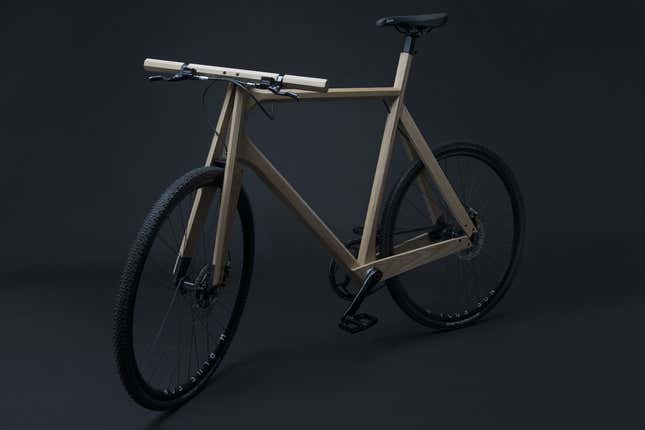 Built with wood, the 11kg (24 lb) bike absorbs vibrations while riding, making cycling more comfortable, according to Timmer. (This is in comparison to steel bikes, which, like a tuning fork, vibrate at every bump in the road.) And using an aluminum belt instead of a chain, the bike doesn't need to be greased either. Additionally, compared to other wooden bikes, Timmer says his bike's fork is fixed directly to the handlebars, making the fork stronger and steadier than other bikes, not to mention unique.
A cycling fanatic himself, Timmer told Quartz he built this bike because he couldn't find one in the market that he was satisfied with that was both agile and fit his design taste.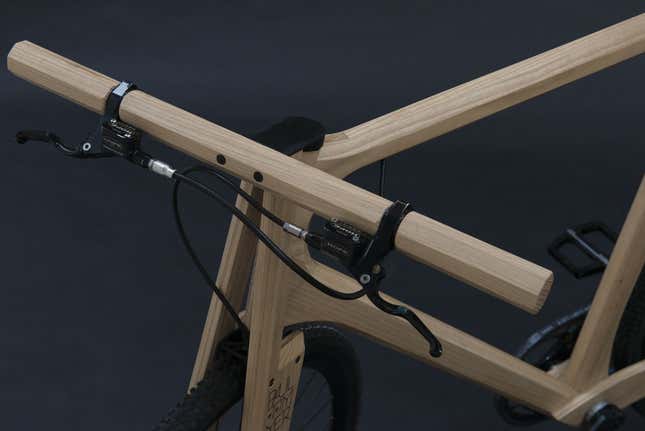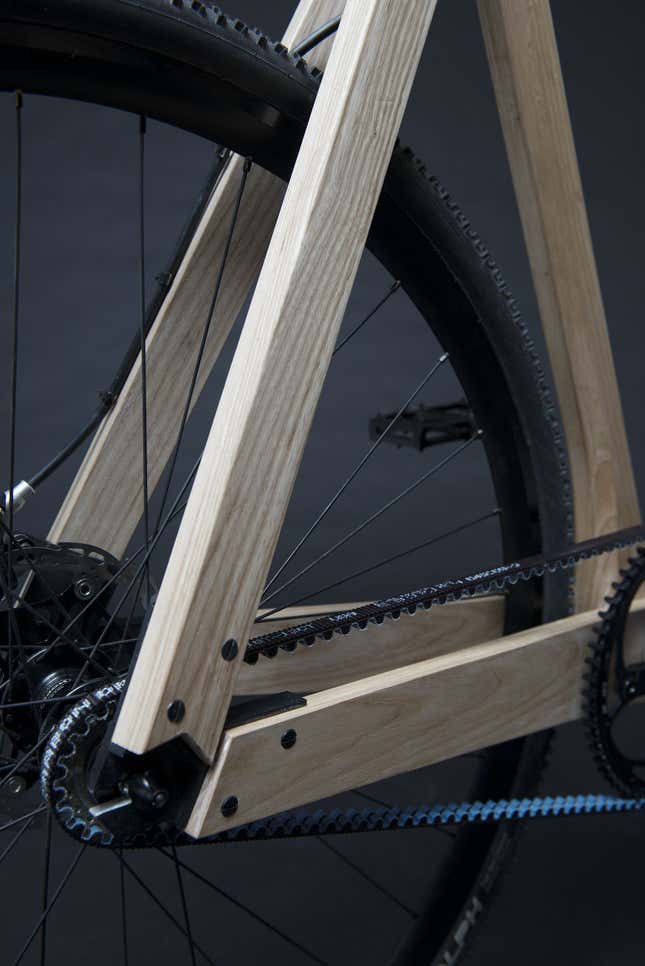 Currently, the bike he created is a prototype that cost him about 1500 euros ($1,708) to produce and is customized for his him alone. The height of the seat and handlebars fits his height of 196cm (6.4 ft). The high seat placement makes his body lean forward when cycling so that, as a cyclist, he can gain speed.
Timmer intends to redesign the bike's dimensions to fit more average bikers before mass-producing these bike. But costs are definitely something to consider. With improvements, the purchasing price can possibly be lowered to 1100-1200 euros ($1250-$1370), Timmer said. Already, stores in the Netherlands and in London have expressed interest in the bikes, which could go on sale as early as May 2015.
"I didn't expect so much attention to this bike. That's why I want to speed up the design process," he said. "We will see how much stores will become interested in the next months."