If you follow the paper trail in Wes Anderson's astutely visualized The Grand Budapest Hotel, the path will lead to Annie Atkins.
Atkins is the film's lead graphic designer responsible for making all the graphic props to vivify the fictitious Alpine state called the Empire of Zubrowka.
"A fictitious country needs all kinds of graphics: flags, banknotes, passports, street signs," she told Quartz. "It's impossible to imagine graphics like these. You have to do your research and you'll find treasures that you couldn't even have begun to sit down and draw until you saw them in front of your eyes."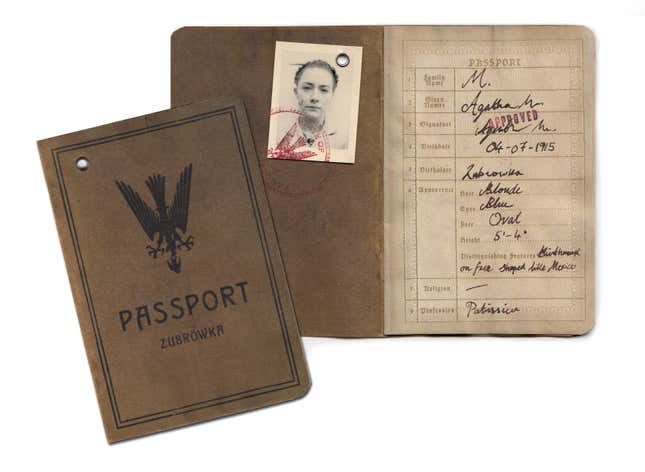 Working closely with Anderson and the film's production designers Adam Stockhausen and Anna Pinnock, Atkins meticulously hand-crafted almost every of piece of ephemera shown on camera. "Every piece I made began with showing Wes a collection of real examples from the period," she explained. "We looked at hundreds of pieces of design from Eastern Europe at the beginning of the last century as reference."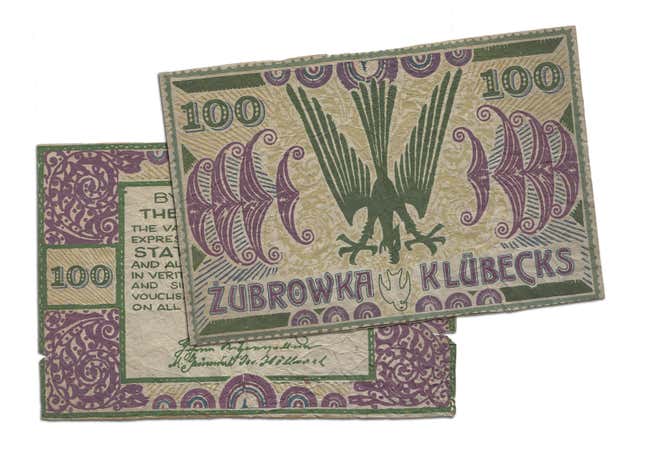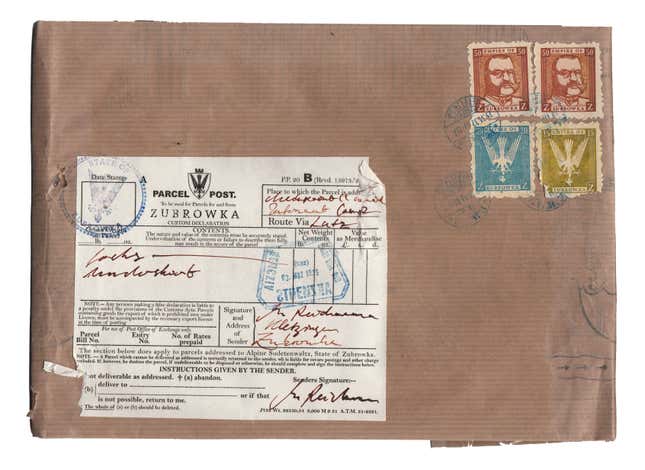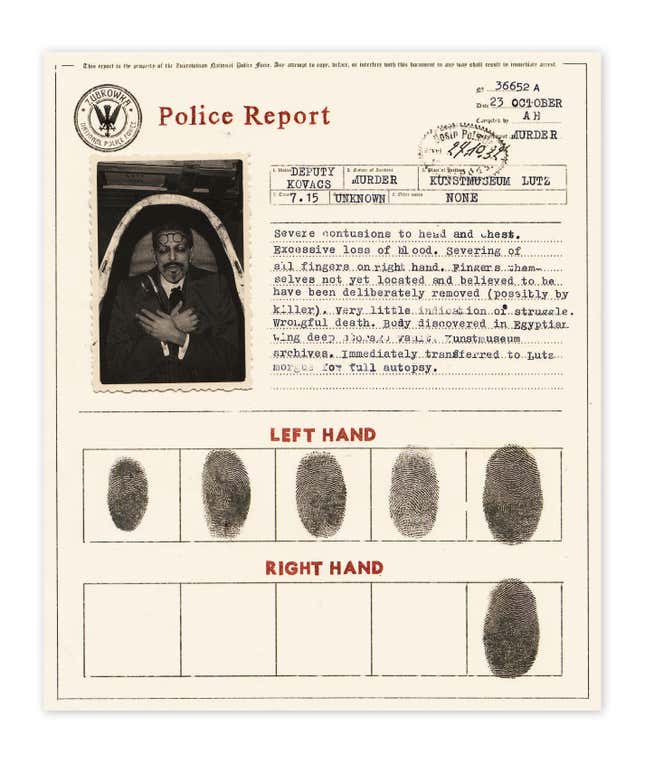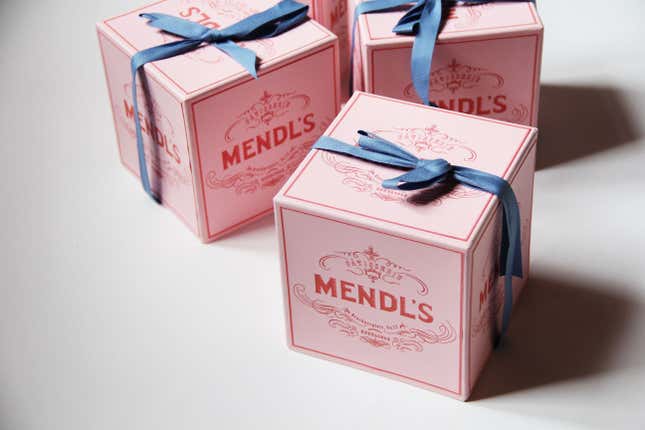 Atkins hand-lettered the signage for The Grand Budapest, based on the letter forms of an old hotel marquee that Anderson spotted in Cairo.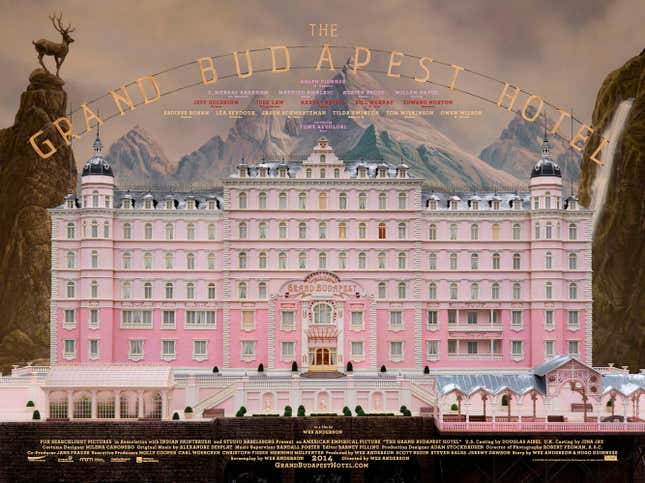 For Trans-Alpine Yodel, Zubrowka's local newspaper, Atkins designed almost 40 variations before the final was selected. Each issue had to be typeset with different stories, dates, and the correct weather forecast following the plot. Anderson wrote all the articles for the paper.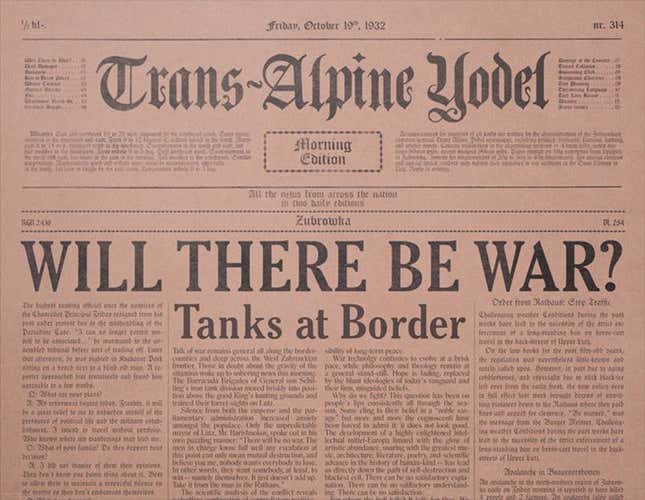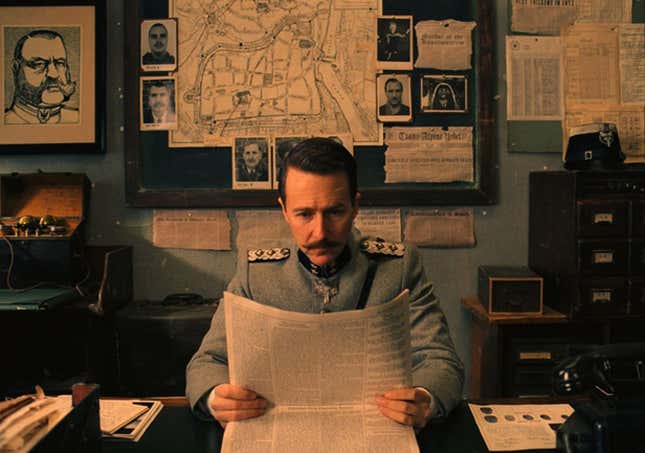 But among the graphic props that she created, Atkins considers the book that opens the whole movie as her favorite.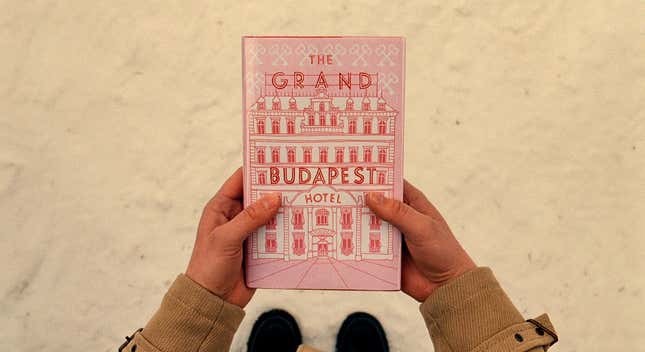 An actual book featuring many scenes with Atkins's work was just released in time for the Oscar awards this weekend. The book even has a trailer.
Atkins is no stranger to meticulous productions or collaborators with a distinct visual aesthetic. She has worked in the creative team of the historical drama The Tudors, the animated film The Boxtrolls, and an as-yet-untitled 1960's spy thriller by Steven Spielberg and the Coen Brothers.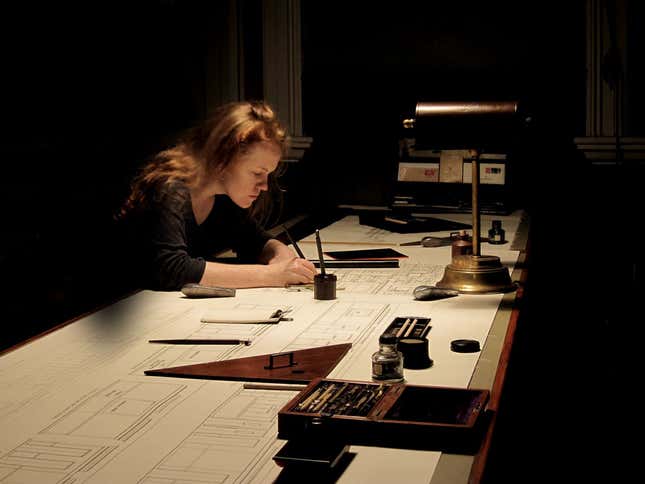 The Grand Budapest Hotel is nominated for nine Academy awards, including best production design.