Sales are getting tougher and tougher for Priceline and Expedia. According to research by Morgan Stanley, the online travel agents are expected to keep upping their spending on marketing their hotel booking services, despite those efforts forcing a decline in their profits.
Morgan Stanley called this "the margin squeeze."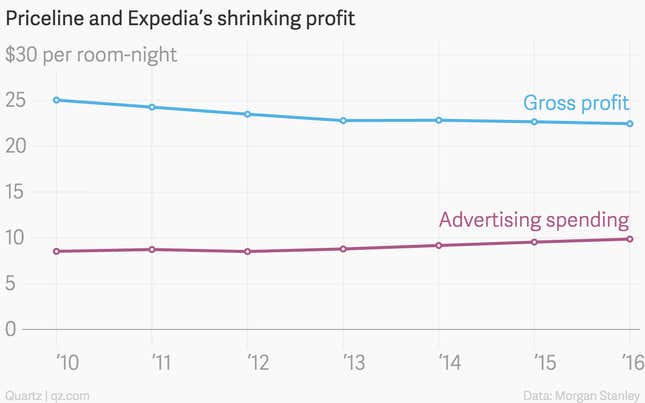 All this effort spent on hotel bookings makes sense because the revenue generated by that part of their business is very important to online travel agencies. Data from Morgan Stanley show that despite accounting for less than 50% of Expedia's bookings, hotel stays make up 70% of the company's revenue. Airfare, on the other hand, accounts for only slightly fewer bookings, but significantly less revenue.