Recent fashion runways have been over-saturated with references to the 1970s. Today at Milan Fashion Week, Moschino turned the clock forward—but only by a decade or so, to the late '80s and early '90s. Creative director Jeremy Scott sent out a collection filled with Looney Tunes characters, a Crayola-esque color palette, and loads of quilting and backpacks.
There were plenty of nods to the era's hip-hop culture. Against the backdrop of a giant boombox, models appeared in baggy pants, overalls, and sports jerseys accessorized with bucket hats, baseball caps, and gold chains. A collection of graffiti-printed evening dresses emerged at the end, and one model carried a bag in the form of a Krylon spraypaint can.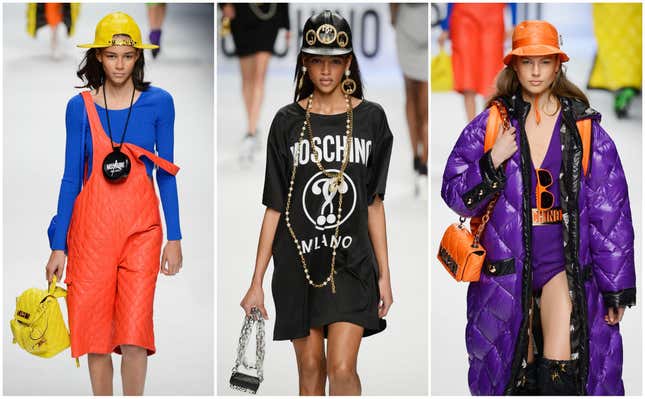 It was a fun throwback to Moschino's heyday, and as always with Scott's work, the presentation couldn't help but make an onlooker smile. At his best, he makes the fashion equivalent of pop art—all big strokes, bright colors, and outsized gestures.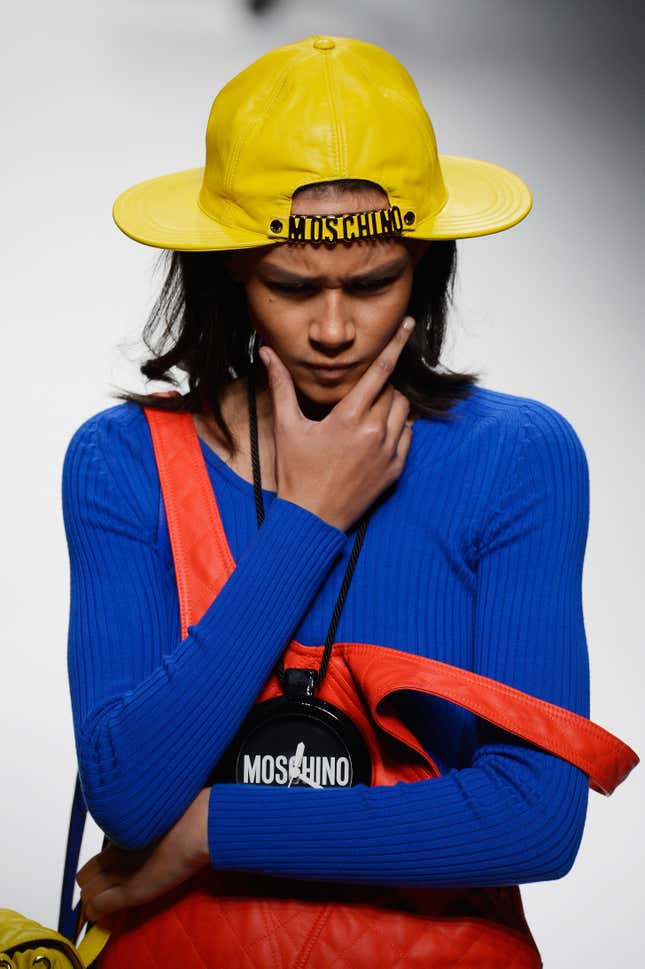 The collection, however, didn't so much refer to the time period as compile all of its CrazySexyCool signifiers into a single collection. It suffered from the same issue many recent showings do: It prioritized the past over the future, which turns out not to feel very fresh at all.