After 15 years in Mountain View, Google is giving its mothership a makeover. The company submitted plans today to the Mountain View City Council that reveal a slick, futuristic campus with glass walls, open space, and flexible structures that can adapt to the company's changing needs.
The plans come from Thomas Heatherwick, whose firm Heatherwick Studio designed the cauldron at the 2012 London Olympics, and Bjarke Ingels, a Dutch architect who's considered a rising star.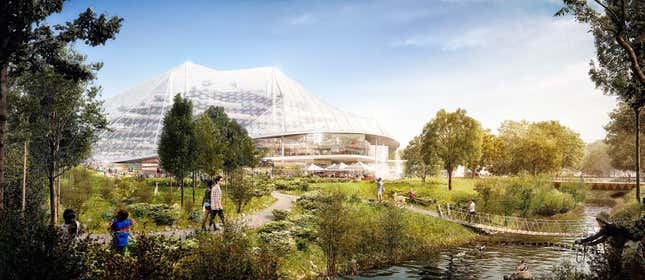 Google plans to completely redevelop four sites where it has offices. The buildings will be torn down and rebuilt from the ground up to accommodate flexible and "lightweight block-like structures" that can be moved around to accommodate different teams. The real-estate needs of Google's self-driving car team, for example, are very different from the needs of the search team.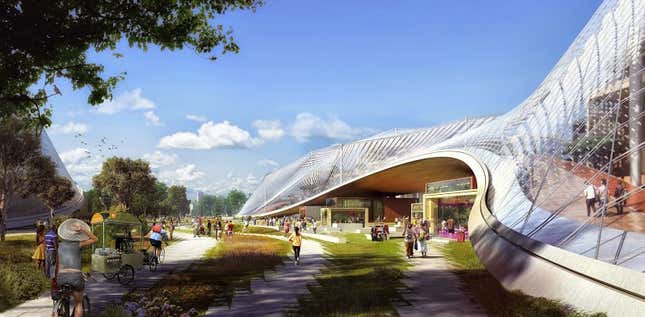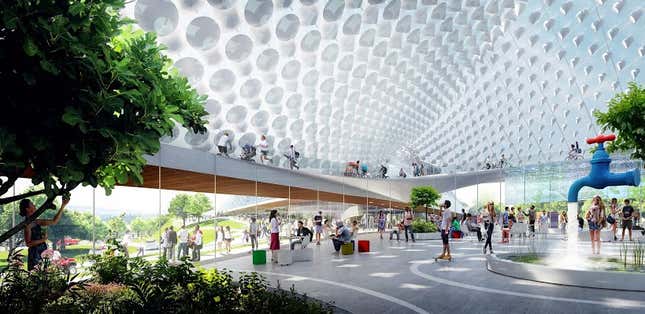 The use of translucent canopies and glass walls will help blur the line between indoor and outdoor space, which makes sense given that the Google campus sits by the shoreline of the San Francisco Bay. Solar canopies over bike and pedestrian trials will help produce energy and shield people from the rain.
Google also plans to tuck its parking structure under its gardens, so as not to add to the vast swathes of parking lots that litter Silicon Valley.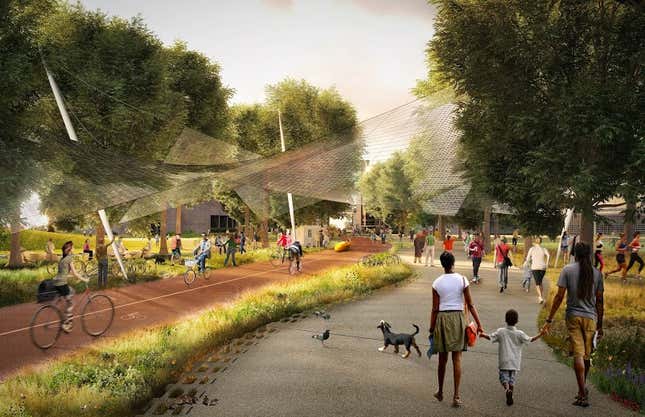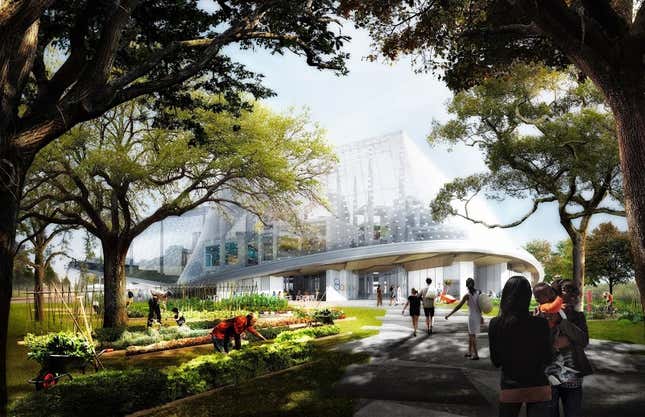 The current Google campus is largely isolated from the bustle of its downtown area on Castro Street. David Radcliffe, Google's vice president of real estate, says the new headquarters were designed to integrate with the local community, and to nurture plans for restaurants and other local businesses. In some sense, this approach is a reflection of how Google does business. As with its mobile operating system Android, the company prides itself on creating an open ecosystem for developers.
"Google's presence is Mountain View is simply so strong that it can't be a fortress that shuts away nature, that shuts away the neighbors," says Ingels. "It really needs to become a neighborhood in Mountain View."