Unless you're in the fashion industry, the name Charles James probably doesn't have the same cachet as Christian Dior. But Dior himself called the Anglo-American couturier "the greatest talent of my generation."
James started designing in the 1920s but wasn't able to establish a lasting fashion label for his sculpturally glamorous ballgowns, unlike contemporaries such as Christian Dior, Cristóbal Balenciaga, or Coco Chanel. After he died in 1978, essentially broke, his name simply faded away.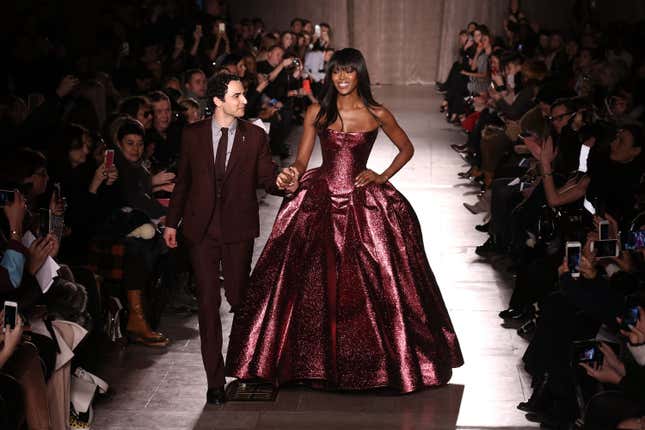 Now, following last year's retrospective on James' work at New York's Metropolitan Museum of Art, that name is being prepped for a comeback.
The American film producer Harvey Weinstein bought licensing rights to the label last year, and although a creative director has yet to be named, the American designer Zac Posen has reportedly been hired as a creative consultant to help resurrect the brand. (In response to a request for comment, the Weinstein Company said Posen's involvement is not confirmed and that it had no further information at this time.)
Posen is a smart pick. The designer's own sculptural and beautifully draped dresses owe a great deal to James, and he's already in the process of breathing life back into another brand, Brooks Brothers. He won't be working alone, either. Some of the top talent from the womenswear label Marchesa, including Georgina Chapman, the label's co-founder and designer, have also been retained as creative consultants.
Though Harvey Weinstein is better known as a major player in the film industry, he isn't the strangest pick to reboot a fashion label. He likely learned some valuable lessons from his involvement as an investor in the attempted relaunch of Halston a few years back, and his wife is the aforementioned Georgina Chapman, whose brand, Marchesa, creates the sort of camera-ready evening gowns celebrities love to wear on red carpets. It's the same market that the Charles James line would almost certainly target, and with fashion and Hollywood becoming ever more intertwined, seeing Weinstein at the head of a company that could dress his stars for the premieres of his movies makes some cross-promotional sense.
It's unclear when the label will make its official return, but fans of James' extraordinary architectural feats in fabric are undoubtedly hoping it happens sooner than later.