In a country where more than a third of adults are obese, how do you get Americans to move more? The answer may lie in designing more appealing staircases, according to the Center for Active Design.
The New York-based non-profit is working with the Michelle Obama-backed coalition Partnership for a Healthier America (PHA) to provide design strategies for real estate developers so that that affordable housing is built to encourage an active, healthy lifestyle for residents.
On average, American adults gain about a pound a year, but some research (PDF) has suggested that just two additional minutes of stair-climbing a day could prevent that gain. The US Centers for Disease Control, which recommends a minimum of 2.5 hours of moderate physical activity for adults every week, also pushes for stairway use in its workplace health initiative "StairWELL to Better Health."
Design can play an important role in encouraging this, especially in subsidized housing developments where many avoid stairwells that are dirty, dark, and sometimes unsafe. Five out of the 10 building design strategies the Center for Active Design recommends deal with creating "enticing stairways" that motivate residents to take the stairs, instead of elevators. Active design guidelines also recommend making elevators less appealing by slowing travel speed, making them less conspicuous, and limiting their number, size, and capacity.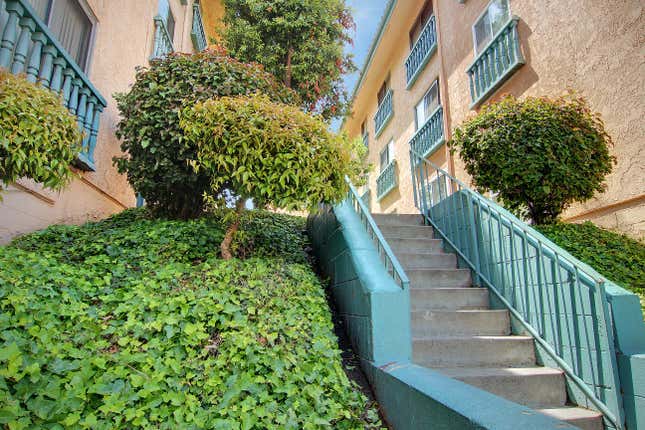 "With active design we want to entice people to be physically active but we want to make it in a way that's desirable," explains the center's executive director, Joanna Frank. "Humans are stimulated by trees, shade, dappled light, scale of the sidewalks, and perceived safety. Understanding all this adds a layer of information for designers and planners."
Using New York City as its laboratory, Frank highlighted buildings with particularly remarkable stairwells that have earned the Center's excellence awards:
The stairwells at Arbor House, a low-income rental property in the Bronx, have artwork and piped-in music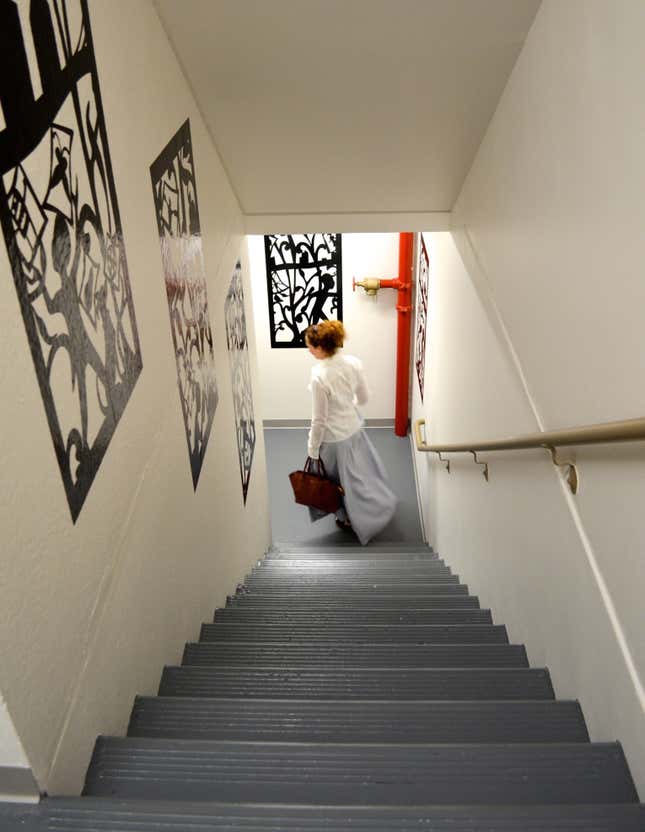 The windows surrounding the stairwell at New Settlement Community Campus in the South Bronx offer light and views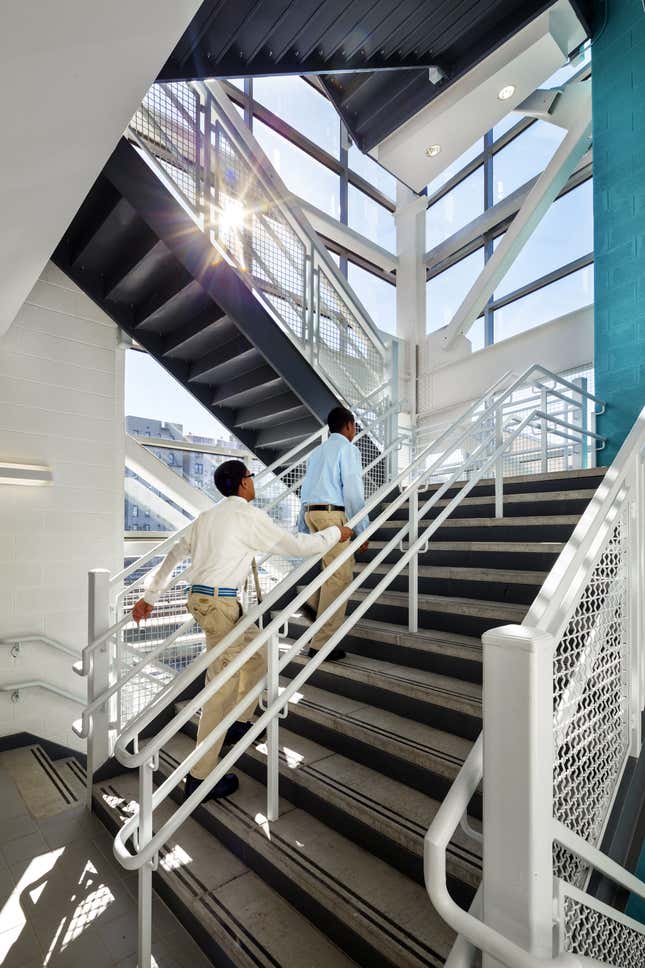 Historical images line the walls of the stairwells in the Sephardic Community Center in Brooklyn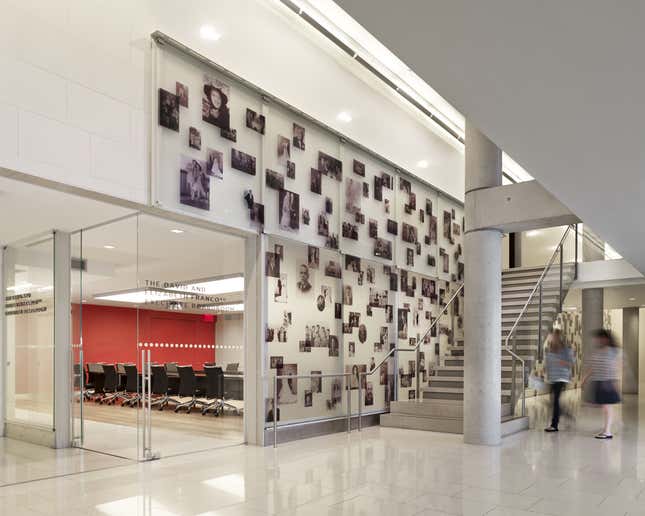 So far, three national affordable housing developers are working with PHA in the battle against obesity. Blue Sea Development Company, Urban Ventures and Vitus Group, have pledged to prioritize active design strategies in at least 80% of their building projects over the next three years. That means creating gyms, bike storage, community gardens, walkways and health programs in their properties, while keeping to the budget constraints of operating low-cost housing units.
"The reality is that we're renovating old properties and don't have the luxury of building from scratch," Vitus managing director Stephen Whyte tells Quartz. "Improving stairwells so they are well-lit, secure, maybe even with piped-in music so they're enticing for residents, is definitely something we're looking into."