Chinese e-commerce is getting real meta these days. Amazon.com just launched a store on Tmall, the business-to-consumer retail site run by Alibaba Group, as the Wall Street Journal recently noticed. Here's what that looks like: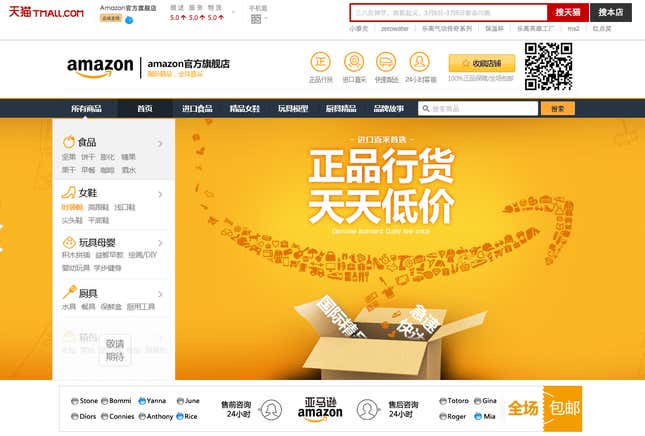 It's a humbling choice for Amazon. Though Amazon's been selling goods online in China for about a decade under Amazon.cn, it never managed to ride the Chinese e-commerce craze. Meanwhile, Tmall and JD.com, Alibaba's prime competitor, continue to dominate. As Tech in Asia notes, the move means that Amazon is essentially paying Alibaba a commission to sell its goods.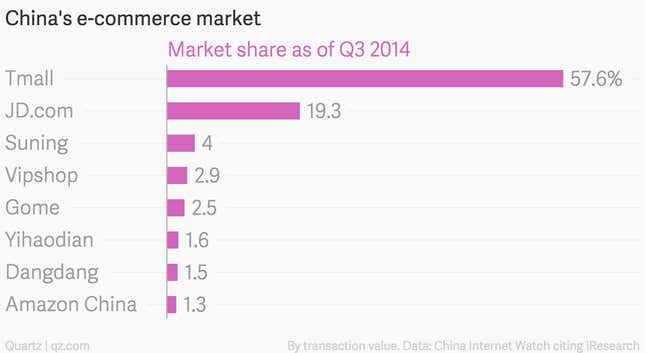 It's unclear what's behind the move. Amazon doesn't break out its China performance in its earnings. However, its international sales have taken an expensive turn in the last year or so. Selling its goods on China's biggest online shopping destination may be a bid to stop some of that bleeding. (Amazon had not responded to a request for comment at the time of publishing.)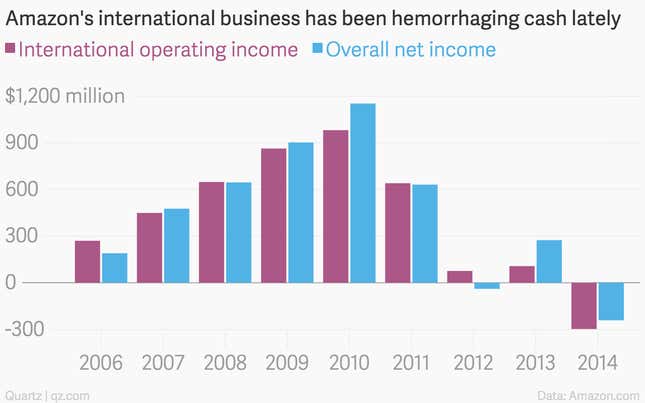 There's an upside for Alibaba here besides simply the commission. Though the company has long struggled with counterfeiting—a well-known fact in China—a recent spat with the government has hurt its reputation with international investors, knocking a couple tens of billions off its market capitalization. Having Amazon selling Napa Valley cabernets and Blue Diamond almonds helps boost Tmall's suffering credibility.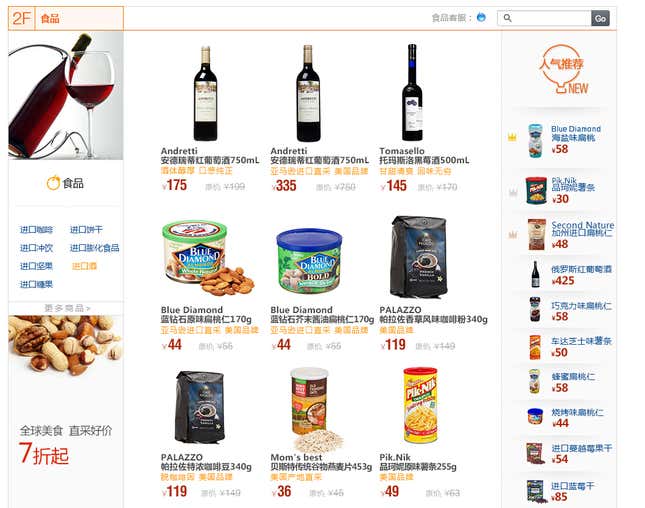 Hosting Amazon's business also supports—albeit indirectly—Alibaba founder Jack Ma's grand plan to import premium goods made by small Western businesses for sale to increasingly wealthy Chinese shoppers.