At Nando's, the international restaurant chain renowned for its zesty peri-peri chicken, orders at some branches will now come with a hearty serving of South African design.
Following the announcement by the Johannesburg-based company's founder, Robbie Brozin, at the Design Indaba conference late last month, Nando's will channel a chunk of its budget towards a program that will infuse new branches in the chain with a South African aesthetic sensibility, turning some of its chicken restaurants into showrooms for its homeland's burgeoning post-Apartheid design scene.
Unlike other international chains, Nando's already makes a point of not imposing a uniform style upon its more than 1,000 restaurants across Australia, the UK, and several other countries. Instead, the chain presents an eclectic interpretation of the restaurant's Afro-Portuguese roots, including South African art and music. (The company says it is largest buyer of South African contemporary art in the world.)
The push to support South Africa's modern design culture—which reimagines many traditional African materials, motifs, and crafts—will start slow, Brozin told The Drum, a website covering marketing. The goal is to outfit 5% of its new restaurants with South African furniture.
"Nando's is opening 100 restaurants around the globe in the year ahead and we will be needing tables, chairs and lights for them," Brozin said in his announcement. "We'd love to be a conduit for South African creativity."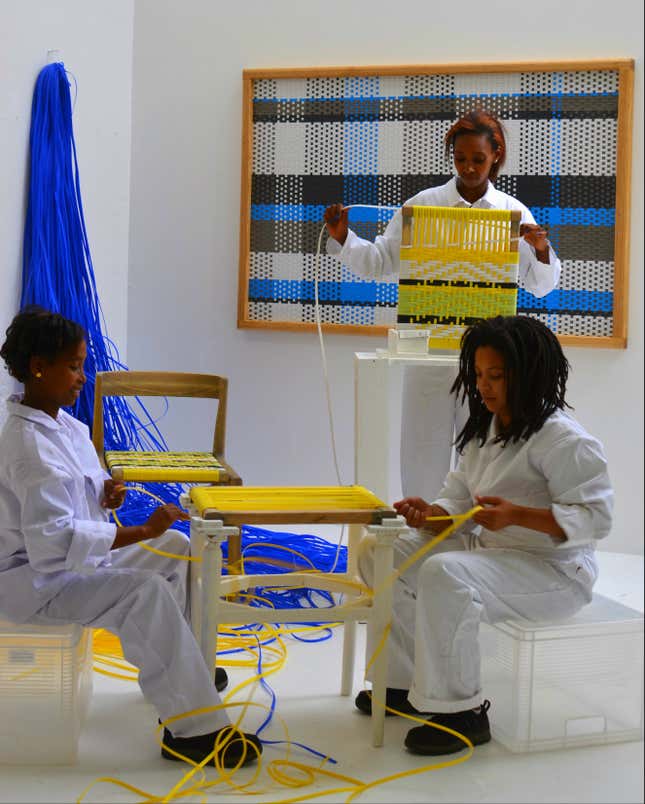 Nando's ordered an initial set of 20 pieces of furniture from 12 local designers to kickstart the project for its international outlets. The company also announced a contest seeking local proposals for well-designed pendant lamps for the its restaurants.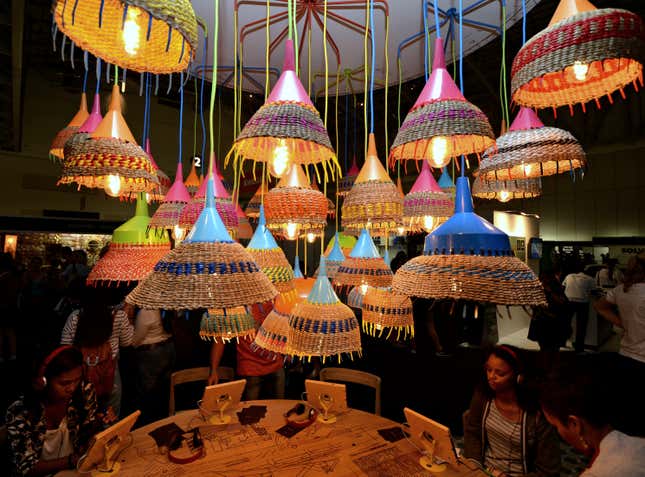 The initiative started with the renovation of Central Kitchen, Nando's corporate campus in Johannesburg. Under the stewardship of the magazine editor and interior designer Tracy Lee Lynch, the company worked with the firms Onepointzero and ASM Architects, as well as more than 50 local designers to revamp a string of seven ramshackle warehouse buildings.
"The design direction has already deeply affected Nando's business in the sense that the 'proudly South African' aspect of the brand has found a new voice," Lynch says. "They now lean more heavily on authentic, current creative inspiration and not the clichés so often associated with the representation of an African aesthetic."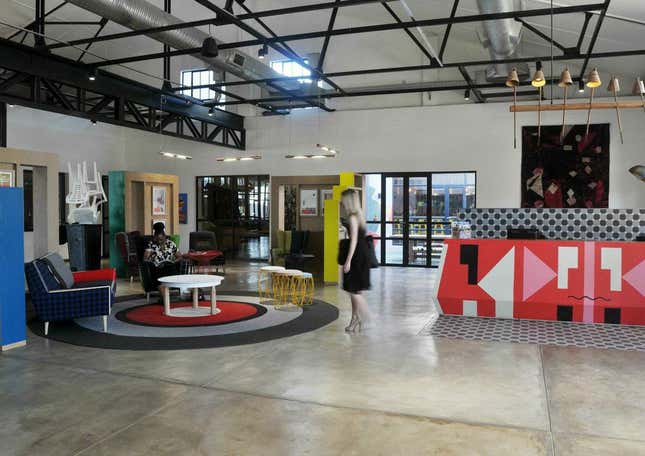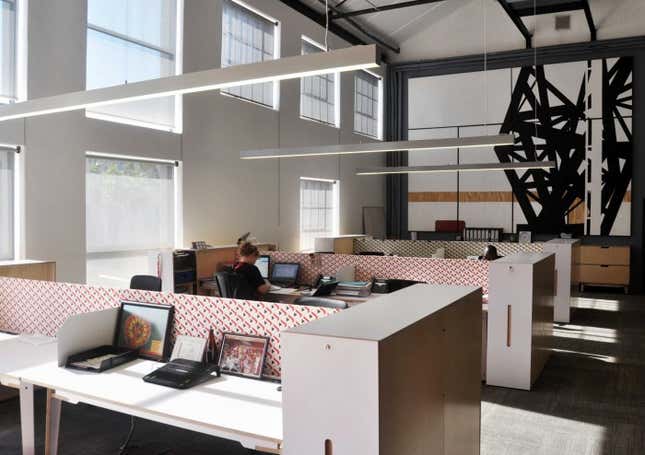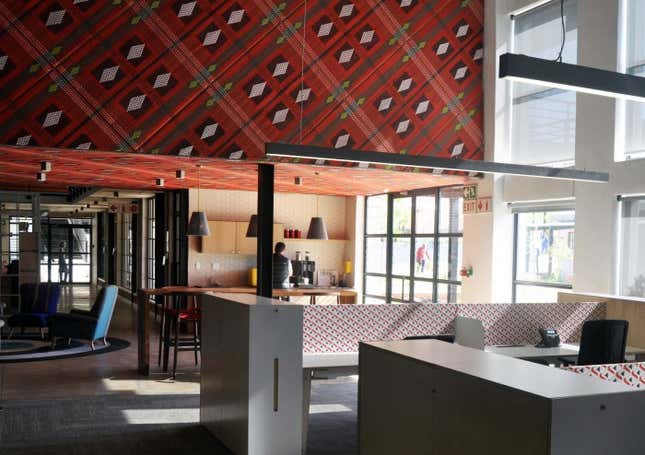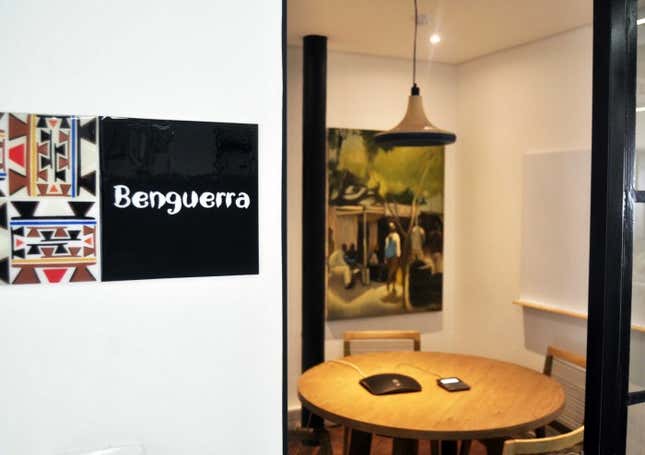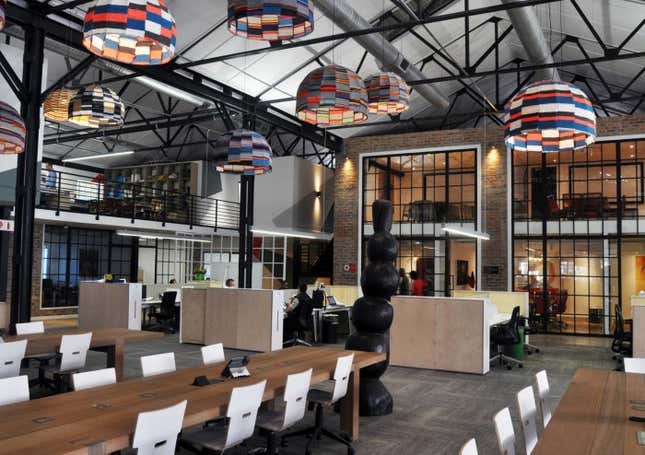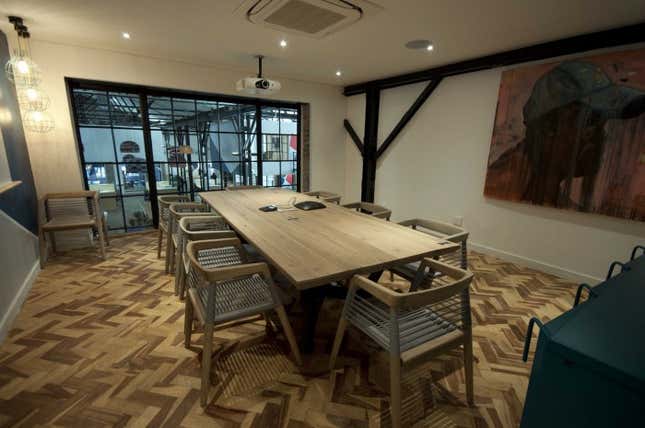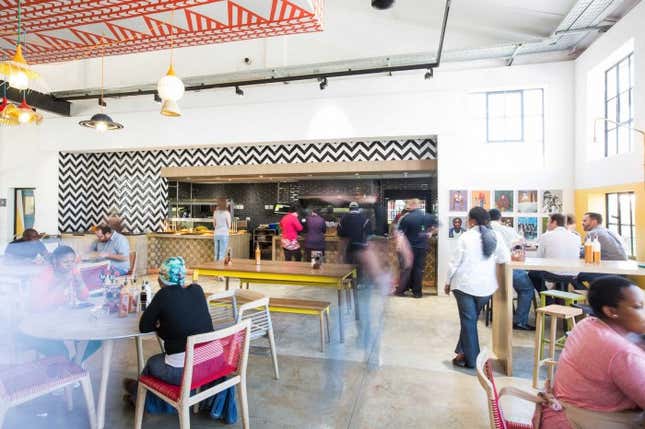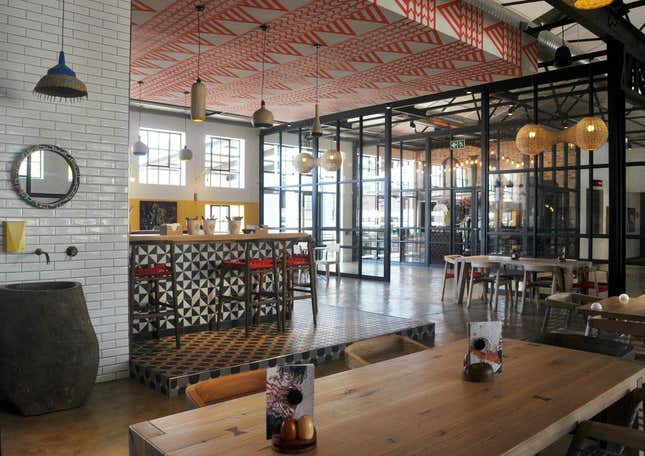 Over the course of a year, Nando's engaged local designers to rethink various components of the space. They commissioned custom chairs and couches with hand-embroidered details, a bold reception desk, work stations clad in local fabrics, bespoke wall coverings, and a water-wise garden. A local artist hand-painted all 64 bathroom doors in the 80,000-square-foot space.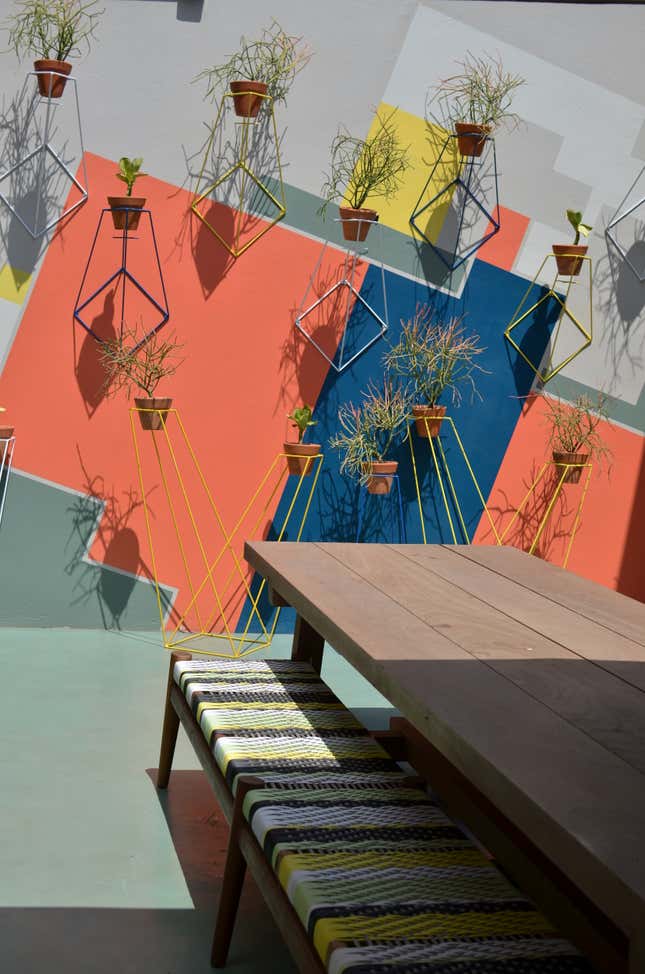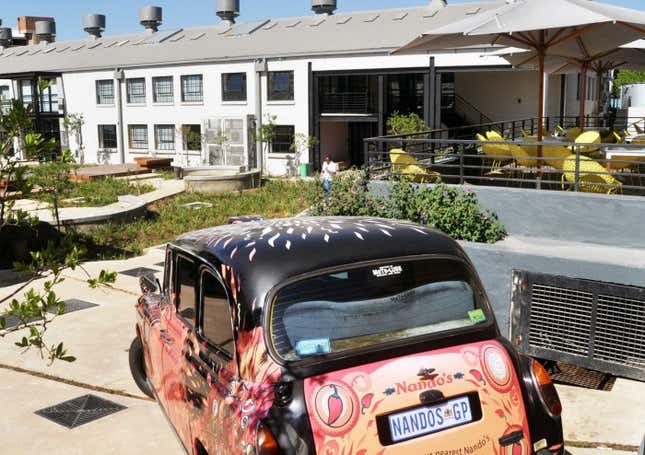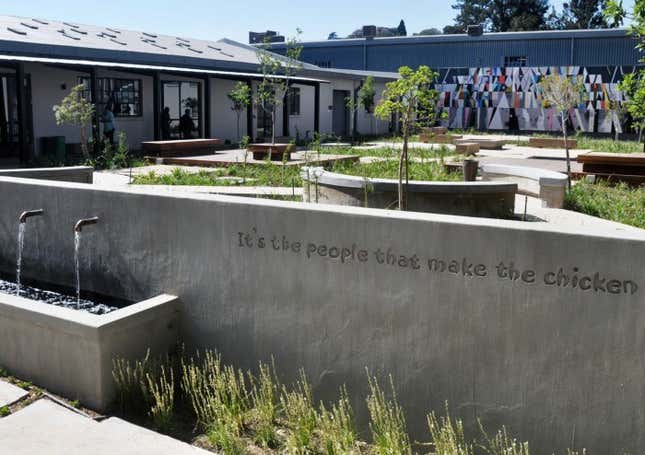 "The South African design aesthetic is a vibrant melting pot of brave design solutions incorporating our heritage of resourceful handmade craft," Lynch tells Quartz. "I wanted to create an aesthetic that would inspire the way forward for Nando's spaces."