The numbers: Strong. Hermès reported (pdf) that profits rose 9% to a record €859 million ($942.4 million). Sales were up nearly 10% (or 11% at constant exchange rates) to €4,119 million.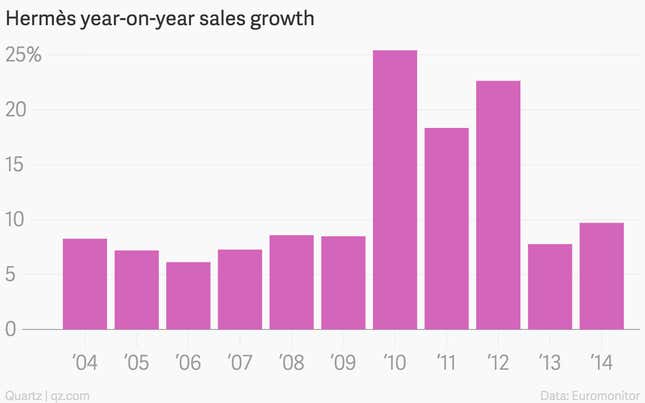 The takeaway: Hermès had a good year, which it acknowledged by announcing a bonus dividend of €5 per share to be distributed to investors on top of a regular €2.95 per share dividend. That said, the company is proceeding with caution into 2015, setting a slightly lower goal for sales growth in light of "economic, geopolitical and monetary uncertainties around the world."
What's interesting: Leather goods such as Birkin bags, wallets, and even saddles (the kind that sit on your horse) account for close to half of Hermès's business (pdf, p.11), and the company reported 15% growth in the category in 2014. (Hermès does not, unfortunately, provide separate statistics for man bags, but sales were likely up.)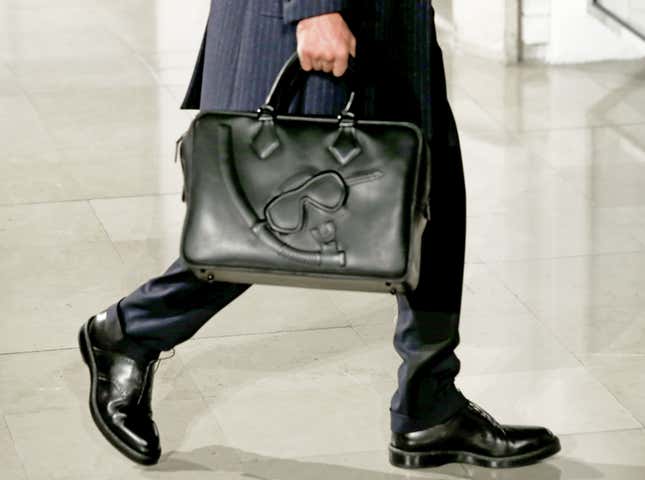 It's possible that Hermès paid more for its raw materials, as leather prices spiked in 2014 thanks to a shrinking US cattle herd. But the company says its supply chain did benefit from two new factories in France to support the demand for leather goods.
Sales of watches—the only category to show decline—were down 11%. The company cited a particular slowdown in China, where a crackdown on corruption has put a damper on sales of expensive watches.