Yes, the strong dollar seems to be weighing down the US economy a bit. But don't let signs of first-quarter sluggishness worry you too much. There've been some one-off issues that the US economy is dealing with.
For instance, a labor dispute at US ports along the Pacific Coast has hampered activity. The proof was in today's US trade report that showed imports tumbling by the sharpest amount month-over-month since the Great Recession. They declined 4.4% to $221.7 billion. Such a sharp decline is clearly due to the disruption at the country's western ports, which was ostensibly ended by a tentative deal in late February.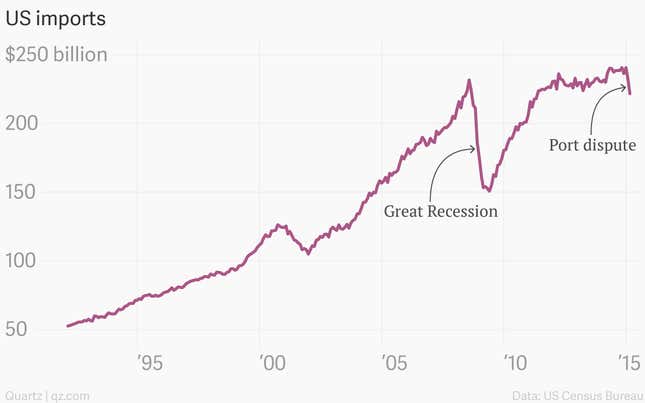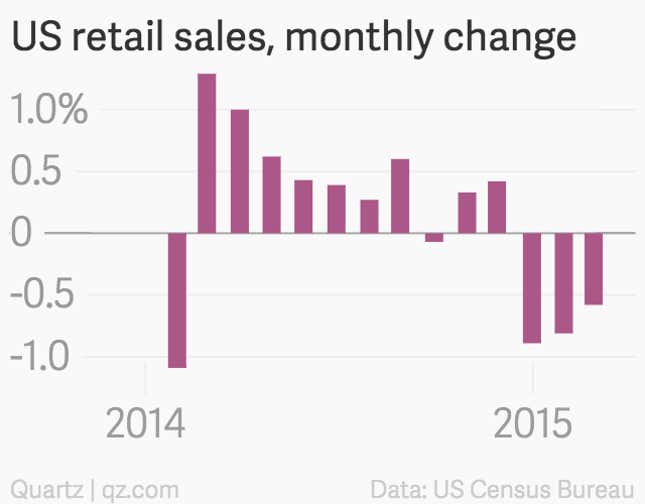 And as we've said before, the weather is another reason to disregard the soft economic conditions experienced early this year. Heavy snowstorms and frigid temperatures hammered the Northeast, battering retail sales.
Despite it all, the underlying data on key parts of the US economy—based largely on domestic consumption—are looking quite solid. Weekly updates on the number of applications for unemployment benefits remain very low, a sign of labor market strength. Auto sales remain strong.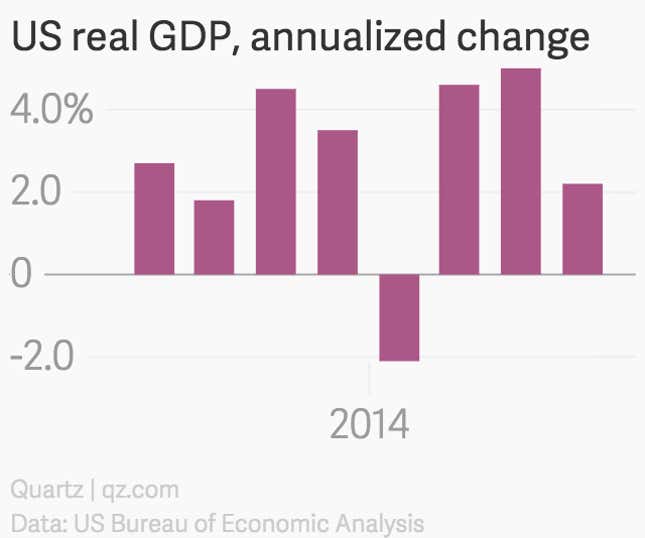 Despite the weather, new home sales surged in February. There are even indications that wages are starting to percolate higher. (McDonald's, Walmart, and Starbucks have all made announcements about higher wages relatively recently.)
This suggests that the US economy will snap back after the recent cold stretch, which is, after all, exactly what happened last year.