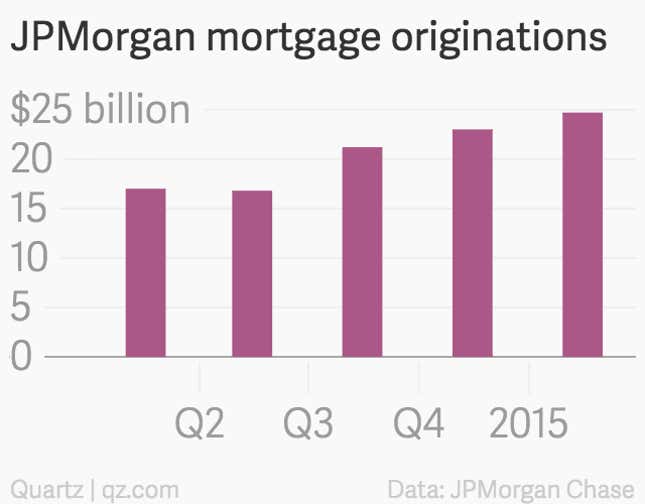 The gears of the US mortgage industry are starting to crank once again.
JPMorgan Chase, the largest US bank by assets, says it originated $24.7 billion of mortgages in the first quarter, up 45% from the same quarter last year, as homeowners took advantage of falling mortgage rates.
Earnings from the company's mortgage business rose 68% to $326 million, adding to a generally solid performance for the bank in the first quarter (paywall).
America's largest mortgage originator, Wells Fargo, also reported that the mortgage machine was humming during the first three months of 2015. Its mortgage originations were up 36% over the prior year, to $49 billion.
While most of the action was in refinancing over the last quarter, it's good to see banks backing homeowners once more—even if Wall Street only seems to be focusing today on the rebound in revenue from trading.