Bank of America says it's not too worried about people turning their back on human financial advisers in favor of "robo advisers" that use computer models to put customer investments on autopilot.
Brian Moynihan, CEO of America's second-largest bank by assets, said most of the robo advisers are going after investors who aren't rich enough enough for the bank to worry about.
They are below the bank's wealth "cut off," Moynihan said on the bank's quarterly earnings call, "for lack of a better term."
Moynihan has a point: These upstarts have a long way to go before they catch up to banks like Bank of America. The amount of money managed by two of the largest robo-advisory firms—Wealthfront and Betterment—looks tiny in comparison to that of the major banks.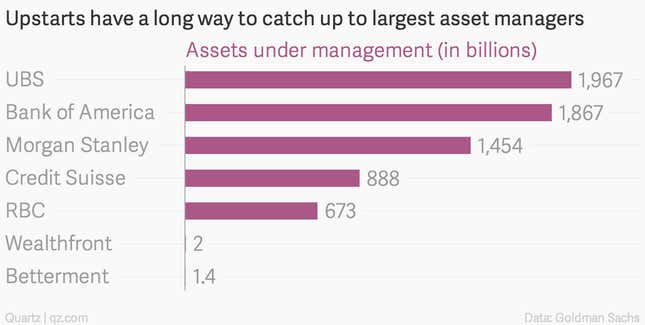 But Bank of America might not want to shrug off the online advisory firms so quickly.
The more than $3 billion in assets under management at Wealthfront and Betterment is only getting bigger, Goldman Sachs analysts said in a recent report, "The Future of Finance."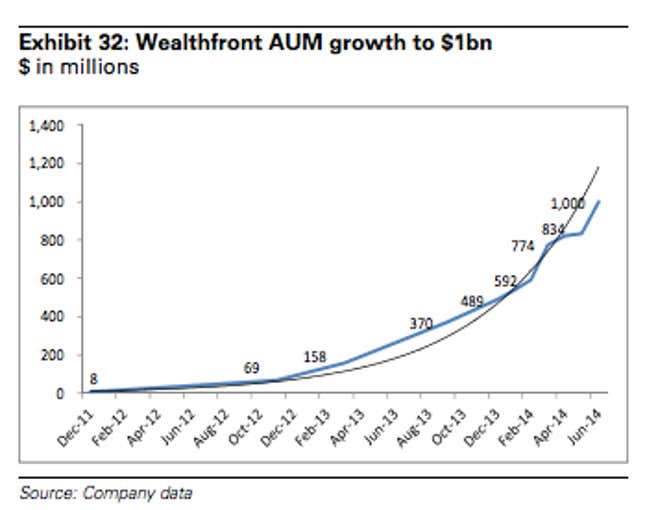 These companies are going after what Goldman calls "the HENRY's"—young high earners who are not rich yet. Those happen to also be the future clients that Bank of America and other large banks will likely need down the line.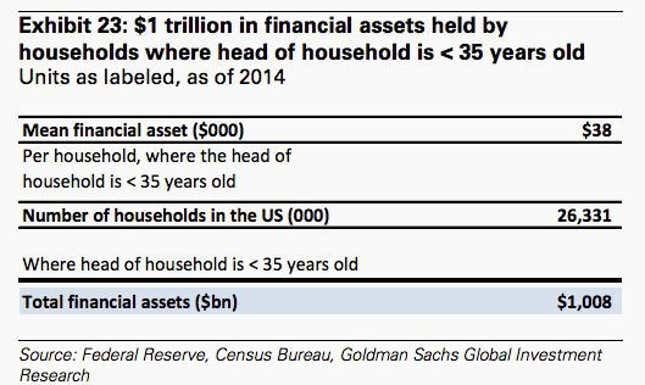 Only 33% of millennials who have investable assets less than $500,000 but household income of more than $150,000 use a wealth adviser, Goldman writes in the report, citing survey data from Ameritrade. And even among millennials with more than $500,000 of investable assets, only 65% use a financial adviser.
There's about $1 trillion in financial assets held by people under 35—and that number is only going to go up.