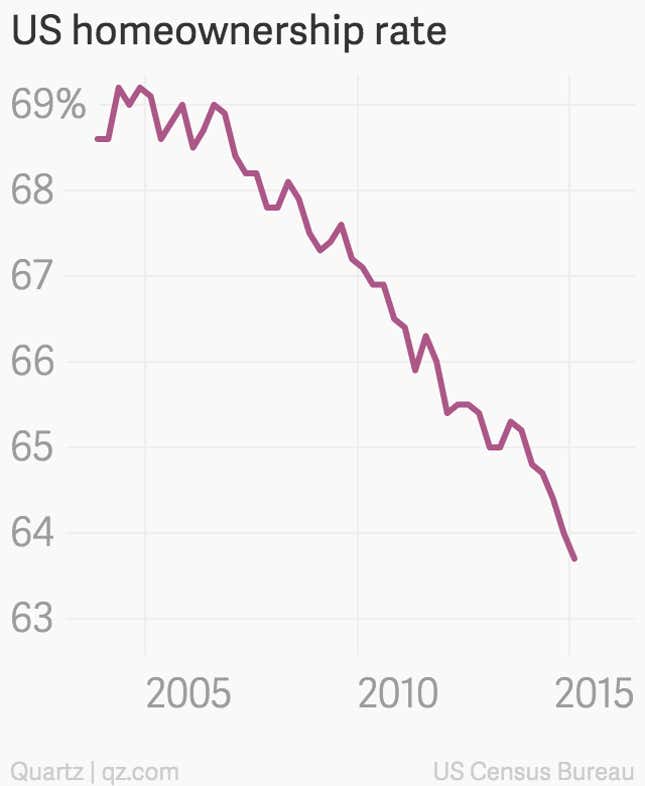 America has always fancied itself a nation of homeowners.
The characterization is a lot less true now.
Homeownership rates, which peaked in 2004 at 69.2% and plunged in the wake of the housing bust, extended their decline in the first quarter of 2015, dropping to 63.7%, according to new US Census Bureau data. That puts US homeownership at levels last seen in the early late 1980s and early 1990s.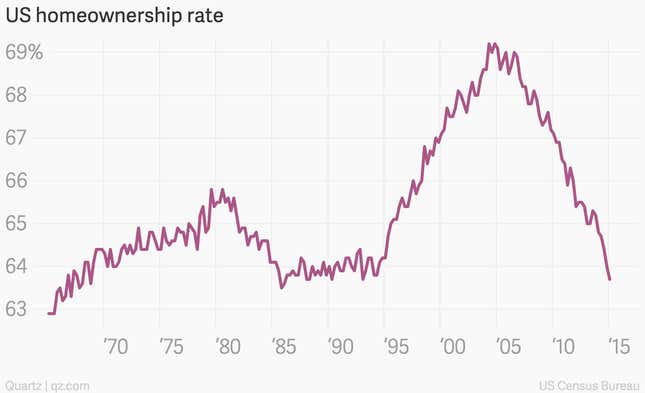 For a while, there was a real flatlining of new household formation in the US, as young people put off moving out of their parents' homes. Why? Because the economy was terrible.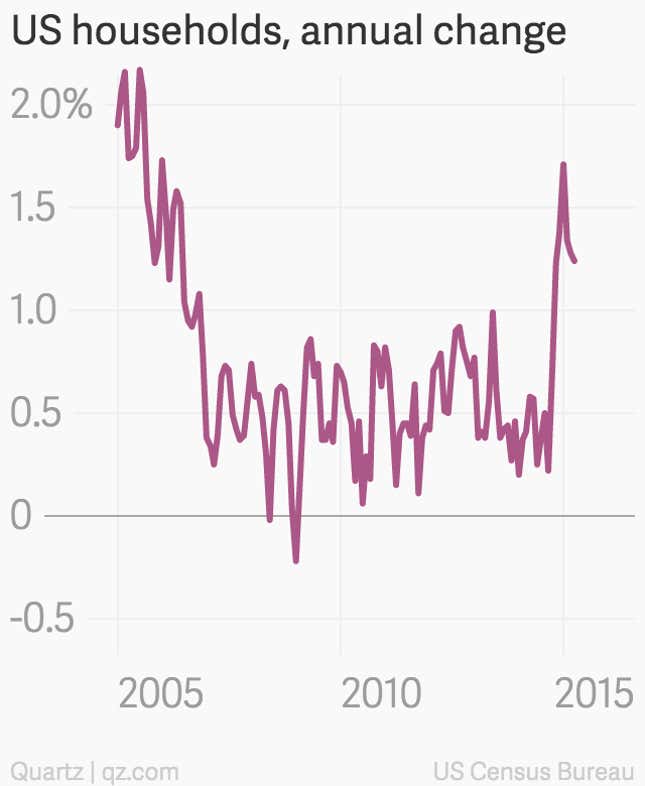 But as the US economy has improved, people have been bursting out of their parents' basements. Estimates of new household formation have surged in recent months.
The thing is, these folks don't go from zero-to-homeowner in a matter of months. They rent. And that's why rental vacancy rates also have fallen back to levels last seen in the early 1990s.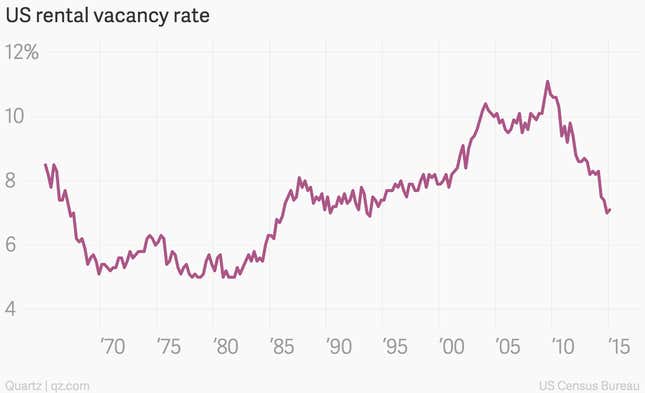 That tightness in the rental market is why rent increases have been quite strong recently. During the first quarter, median US rents hit $799, up 4.5% from the fourth quarter 2014. That's the biggest quarter-on-quarter jump since 2006.