Over the last few days, the world has watched as some of the protests that spread though parts of Baltimore following the funeral of Freddie Gray, who died after he received a spinal injury in police custody, became violent.
Less visible have been the citizens trying to counteract that violence at protests in the last week—including taking actions to protect police.
This man, for example, urged protestors not to give police a reason to react:
Al Jazeera tweeted a video yesterday of protestors lining up in front of officers to form a human wall, creating distance between the protestors and police.
Others tried to discourage people from throwing things at police by putting themselves between the protesters and the the row of officers.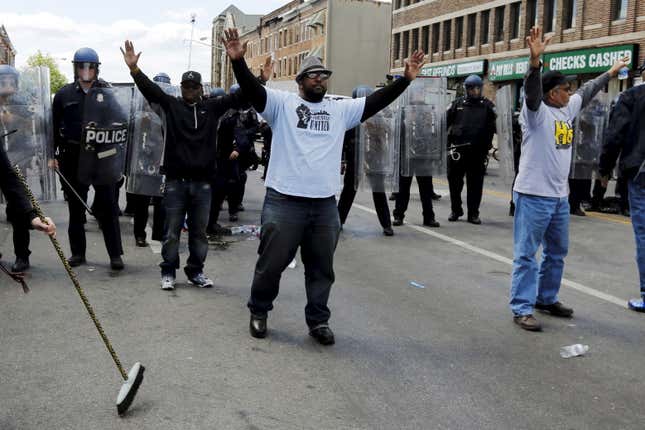 Some simply held hands in front of police lines.